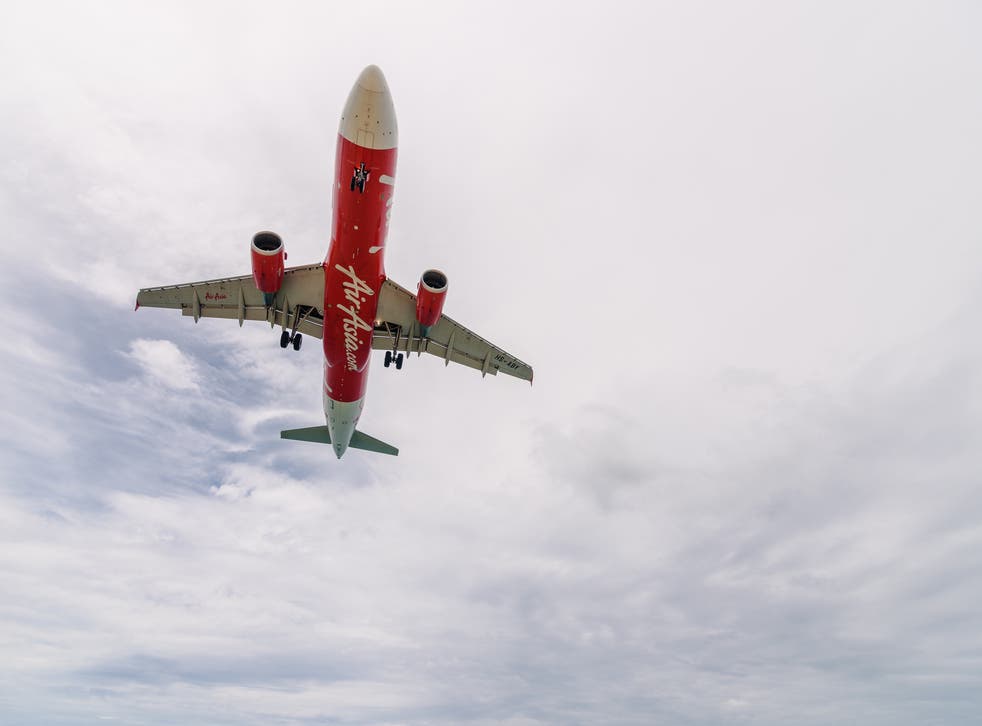 Man tries to board AirAsia flight by dressing up as pilot
Man uses fake ID for preferential treatment
A man is being held by police after attempting to impersonate a pilot at Delhi airport in India.
Mr Rajan Mahbubani tried to board an AirAsia flight while pretending to be a Lufthansa pilot in order to receive preferential treatment.
However, he was apprehended before he could get on the I5-579 service to Kolkata.
India's Central Industrial Security Force (CISF) discovered the impostor after AirAsia called the Lufthansa team to confirm the man's identity.
Wearing a Lufthansa uniform, with a fake ID card he'd reportedly obtained in Bangkok, Mahbubani claimed to have successfully made the journey between Delhi and Kolkata more than 15 times in the last six months using the same subterfuge, reports the Times of India.
World news in pictures

Show all 50
While he was in possession of valid flight tickets each time, Mahbubani used the ruse to get free upgrades, lounge access and direct access to the plane without queueing with other passengers.
CISF said in a statement: "On 18 November at about 11.48am, Shri Aditya Singh Pathania, Chief Security Officer (CSO) of Lufthansa Airlines, informed CISF officer at Terminal-3, IGI Airport, New Delhi about a suspected passenger in the getup of flight captain of Lufthansa Airlines. The said person was in possession of an ID card of Captain of Lufthansa Airlines supposed to be faked to get privilege at airports."
It added: "On enquiry, he disclosed that he used to shoot Youtube videos based on aviation facilities and obtained Lufthansa fake ID card in Bangkok for doing the same.
"The passenger was offloaded and handed over to the IGI Airport Police Station for further legal action."
AirAsia's chief of safety told The Independent: "AirAsia India confirms that a case of false identity was detected and informed to the CISF. The individual in question was impersonating as an employee of Lufthansa airlines.
"He was handed over to the airport police and an investigation has been ordered.
"We would like to emphasise that we stand by all security policies and till the time the investigation is completed we would be unable to provide specific details with regards to the same."
A Lufthansa spokesperson told The Independent they are "supporting" the authorities in their investigation.
It follows an off-duty pilot being forced to step up and make an emergency landing on a flight after the original pilot fell ill.
Jet2 flight LS765 was on its way from Manchester to Madeira in August when the incident occurred.
According to passenger Nicholas Banks, an announcement came over the tannoy that there had been "an incident on the flight deck".
"Another Jet2 pilot who happened to be on holiday came forward from the back of the plane," he said.
The Boeing 757 aircraft had to perform an emergency landing at Porto airport in northwest Portugal.
Join our new commenting forum
Join thought-provoking conversations, follow other Independent readers and see their replies