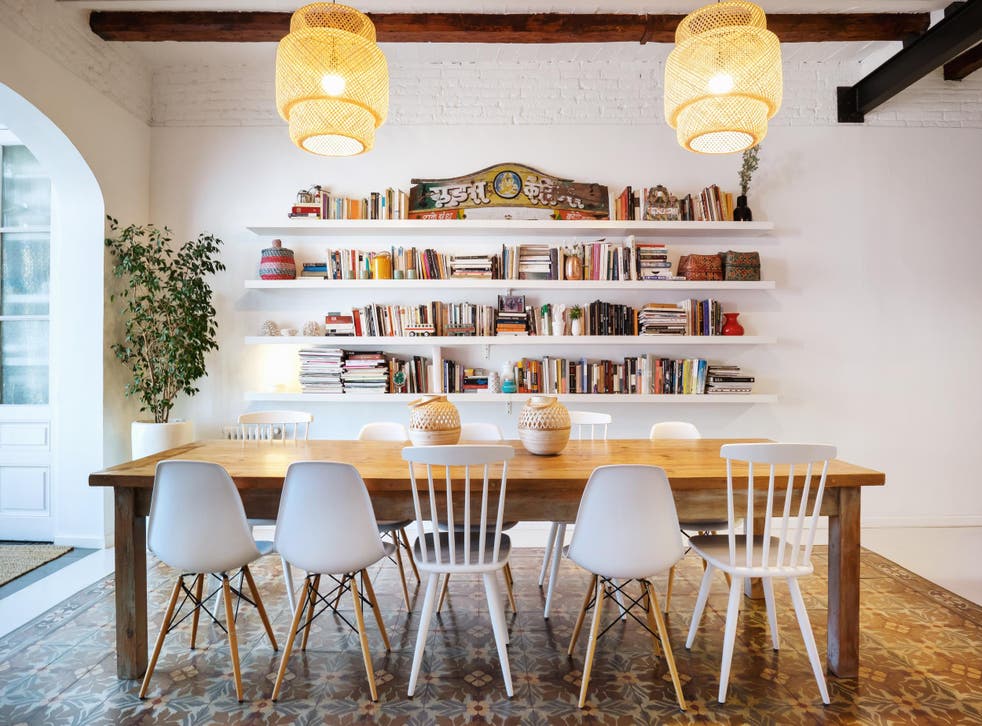 Airbnb: How the home-stay rental network will change 2018
Peer-to-peer accommodation firm to start selling upgraded properties and ordinary hotels
Simon Calder
Travel Correspondent
Friday 23 February 2018 16:24 Comments
Airbnb will be 10 years old in August, and during its brief life the San Francisco accommodation platform has grown to be valued at $30bn. The peer-to-peer website has also brought disruption to the hospitality industry, by enticing guests out of conventional hotels and into people's spare rooms, and caused plenty of controversy along the way. Now the firm has unveiled a range of updates that seem to move Airbnb well beyond its original concept and on to the turf of rivals. I've been looking at the firm's plans.
How is Airbnb changing?
Until now, Airbnb has offered three categories of accommodation: "Shared Space", which could be the original concept of an airbed in someone's living room, "Private Room", which means you'll have the host around but a degree of seclusion, and "Entire Home" – increasingly an apartment which may be let professionally by a business.
Quietly, some traditional B&Bs and boutique hotels have been selling rooms on Airbnb, and that will now be formalised with specific categories for each. Some of the more unusual places to stay –treehouses, castles, igloos and even an old school bus in a suburb of Nairobi – will now be listed under the heading "Unique". And finally, Airbnb is muscling in on the villa and apartment rental business with a category called "Vacation Home".
Can I guarantee an Airbnb property won't disappoint?
A new tier called "Airbnb Plus" will be an elite category where hosts pay $149 (£107) to be inspected to ensure they meet strict criteria on everything from the comfort of the mattress to the speed of the Wi-Fi. The company says it's aimed at "guests looking for beautiful homes, exceptional hosts and added peace of mind" – which is shorthand, perhaps, for avoiding some of the surprises you occasionally find at Airbnb properties in terms of cleanliness, for example.
There is already a pilot programme (hitherto known as "Airbnb Select") working with 2,000 properties in 13 cities, including San Francisco, Shanghai and London. While the firm says the average overnight stay costs $100, "Plus" places typically command twice as much.
The inspectors are likely to be local photographers who will have a checklist of 100 items.
Is Airbnb chasing new business?
Certainly it has an ambitious target for a decade from now of arranging one billion overnight stays a year – that's three times as many as all the stays Airbnb has had since it was founded. The people in its sights for Airbnb Plus are higher spending tourists and business travellers who have steered clear of the brand because they want a degree of certainty about what they will find. The B&B and Boutique categories are encroaching on the territory of organisations such as Booking.com and Expedia – which owns the giant vacation rental organisation HomeAway.
Is Airbnb's core business under threat?
Yes, there's a whole range of enemies. They start with people who live in apartment blocks where one or more properties are on Airbnb, and are worried about strangers wandering around, and go on to entire cities such as Paris, Barcelona and the firm's home, San Francisco, where the authorities are concerned that the housing market is being dangerously distorted by entrepreneurs buying apartments specifically to be let out on Airbnb and are imposing a range of restrictions. And traditional accommodation providers – notably the big hotel chains – are lobbying with some success for what they call a "level playing field": requiring Airbnb hosts to meet the same health and safety standards, and pay the same taxes, as they do. The company dismisses these issues as "speed bumps" that you could expect with a new business model and says it's confident Airbnb will continue to flourish.
Register for free to continue reading
Registration is a free and easy way to support our truly independent journalism
By registering, you will also enjoy limited access to Premium articles, exclusive newsletters, commenting, and virtual events with our leading journalists
Already have an account? sign in
Join our new commenting forum
Join thought-provoking conversations, follow other Independent readers and see their replies