When it comes to Airbnb, the hipsters are winning
Research shows east London boroughs attract more guests on the rental platform
Tuesday 25 October 2016 17:57 BST
Comments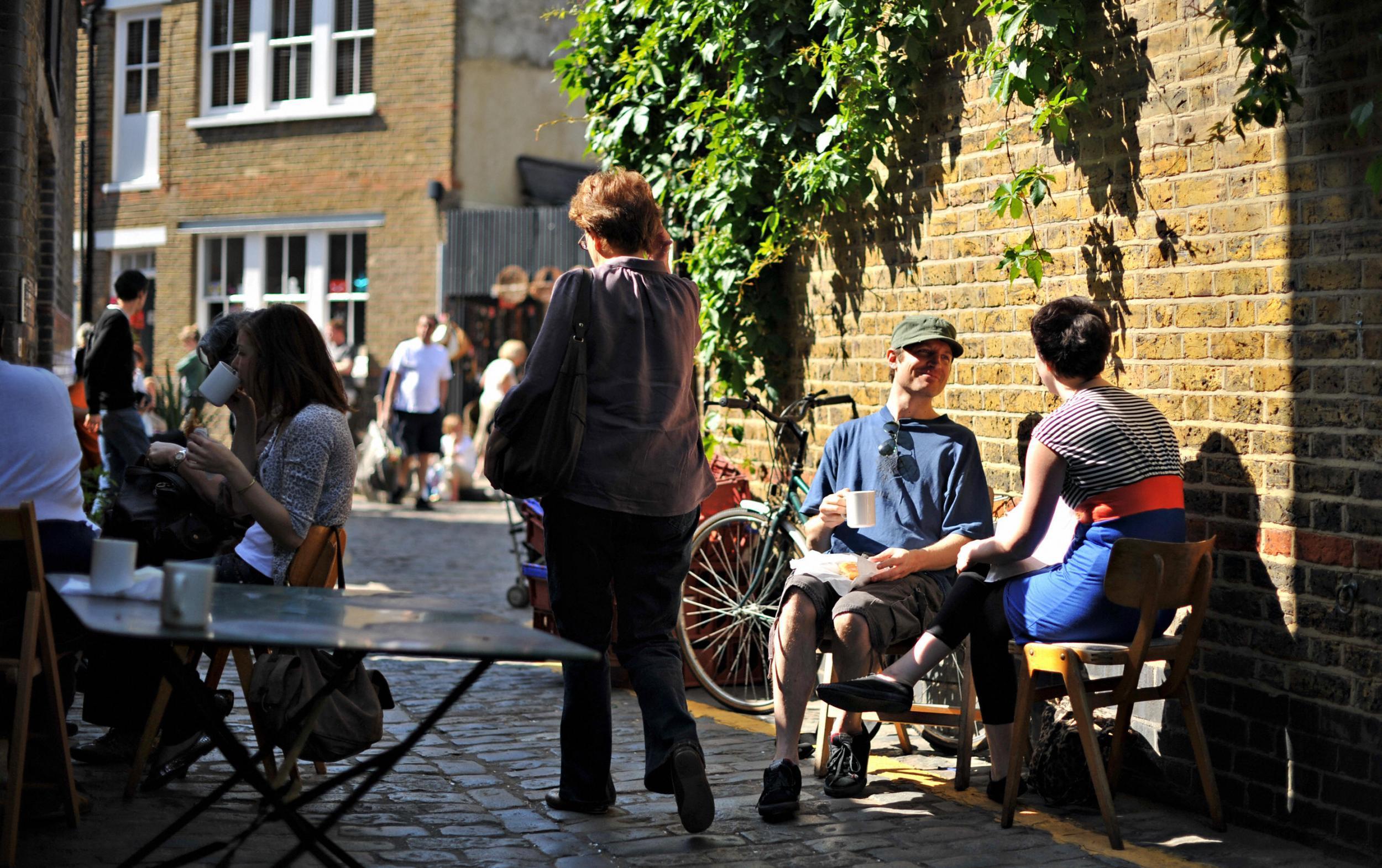 The hipster-heavy east London boroughs of Tower Hamlets and Hackney have been named the capital's most in-demand areas for Airbnb guests.
Airbnb properties in Tower Hamlets, which encompasses a large part of Shoreditch, as well as Brick Lane and Bethnal Green, have a 94 per cent occupancy rate, according to research by property management company My Property Host.
Hackney, home to the rest of Shoreditch, as well as Hoxton, Dalston and Clapton, came in second, with an occupancy rate of 90 per cent.
As well as their cool reps (you're spoilt for choice if shabby-chic coffee shops, vintage stores and small plates are your thing), the two boroughs have good transport links and competitive prices.
Katy Young, 30, regularly lets out her Hackney flat on Airbnb to make a bit of extra cash. "It's quite nice to think of people seeing a little bit of my world," she says. "Visitors like staying in Hackney because it's a real neighbourhood, so you feel less like a tourist. There's so much stuff going on and places to eat and drink, and it's close enough to central London if you do want to see the sights."
Yet, it's not only east London that's proving popular. Third in the league table is the western borough of Kensington and Chelsea, which has 87 per cent occupancy.
London's most popular Airbnb boroughs:
1. Tower Hamlets: 94%
2. Hackney: 90%
3. Kensington and Chelsea: 87%
4. City of London: 86%
5. Islington: 83%
6= Hammersmith: 80%
6= Camden: 80%
8. Westminster: 75%
9. Southwark: 74%
10. Lambeth: 70%
Join our commenting forum
Join thought-provoking conversations, follow other Independent readers and see their replies