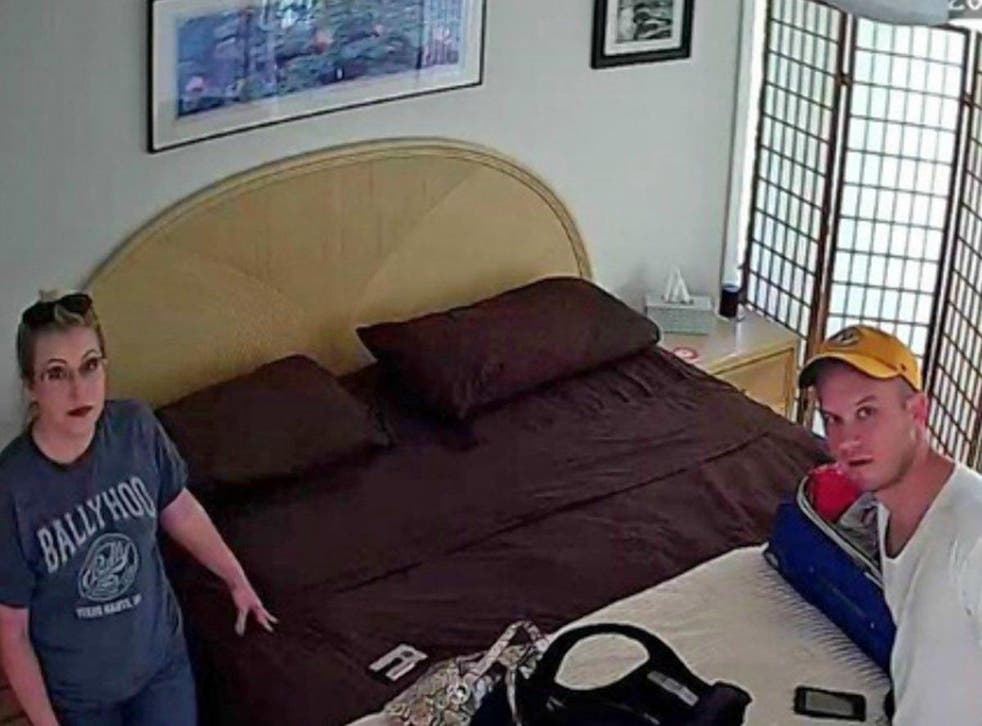 Couple finds hidden camera in Florida Airbnb bedroom
The owner of the condominium has been charged with 'video voyeurism'
An Airbnb host has been charged with "video voyeurism" after guests found a hidden camera in the bedroom of their holiday rental.
Derek Starnes, from Indiana, was staying with his wife at the condominium in Longboat Key, Florida, last month. Partway through their stay, Starnes noticed something amiss with the smoke detector in the master bedroom.
He told ABC Action News that he noticed a black hole on the side of the device. Starnes, who works in tech, immediately realised there was something wrong.
He says that when he took the smoke detector down, he found a camera recording onto an SD card.
Local police confirmed that they were called to the property on 21 September, and found two cameras concealed in smoke detectors: one in the bedroom and one in the living room. According to Longboat Key News, the one in the living room overlooked the sofa and dining room table, while the camera in the bedroom was pointed directly at the bed. Police also seized microphones and data storage devices at the property.
Property owner Wayne Natt, 56, who has been charged with video voyeurism, told police that that he uses the cameras to record sexual activity at "swingers" parties that he holds at the property when not renting it out, but only with consent. He denied recording Airbnb guests – but Starnes has made public an image found on the SD card of him and his wife looking up at the camera in the bedroom from footage that was recorded.
Police say that the camera also recorded him walking across the room naked, and captured audio of conversations between the couple.
"My wife and I are distressed by this situation," he told ABC. "I hope more victims will come forward."
Natt had been renting the property through Airbnb for two years.
Airbnb told The Independent in a statement that it was "outraged" at the story, and had immediately and permanently banned Natt from the site.
The spokesperson continued:
"Our team has reached out to local law enforcement to aid them with their investigation of this egregious offence and we hope justice is served. We take privacy issues extremely seriously and have a zero-tolerance policy against this behaviour."
Join our new commenting forum
Join thought-provoking conversations, follow other Independent readers and see their replies