'It was such a shock': Airbnb host finds 30 people camping at her Scottish Highlands cottage – plus a sword and an axe
Men were seen 'praying on the beach'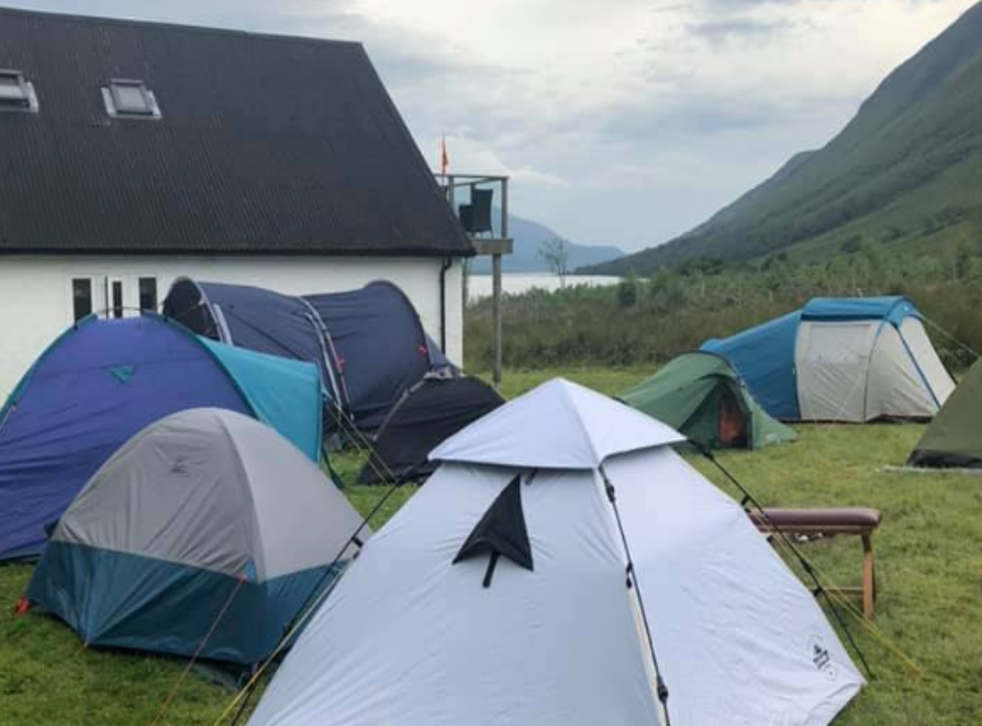 An Airbnb host in the Scottish Highlands was "shocked" to discover more than 30 men staying at her holiday cottage after she had taken a booking for just seven guests.
Sheri Murphy, 55, was alerted to the situation after a local resident contacted her to say there were 12 cars parked in the driveway.
Sheri and her husband Martin headed to the holiday home in Glen Etive to find tents erected all over the garden, belongings strewn around the house and, most worryingly, a long sword and an axe on the property.
"It was unbelievable, such a shock," Sheri told the Daily Record.
"They had taken my furniture into the garden, there was a bench from the kitchen there and cushions from the sofa.
"We had a look through the windows and Martin said there was a big long sword on the bed.
"The furniture in the lounge was all piled up, they had taken the mirrors off the walls and there was a big axe on the table outside."
The glen's keeper told the couple that he had seen 30 to 40 men "praying on the beach".
Sheri speculated that the weapons may have been used in some kind of religious ceremony.
Although the cottage had been booked for seven guests, they were joined by 27 friends, who pitched 10 tents to camp in the garden.
The Murphys contacted the police and the men were asked to leave the property.
Despite taking three hours to vacate the house, the guests left clothes and shoes, plus the tents in the garden, claims Sheri.
"The place was left in an absolute shambles," she said.
A police spokesperson said: "We received a report of a large group who were refusing to leave a property in Glen Etive.
"Officers attended, spoke to those involved and the group were dispersed."
An Airbnb spokesperson told The Independent: "Unauthorised events are banned on Airbnb and we have zero tolerance for violations. We have removed the guest from the platform and are providing our support to the host.
"There have been over 750 million guest arrivals on Airbnb to date and isolated issues are rare."
Register for free to continue reading
Registration is a free and easy way to support our truly independent journalism
By registering, you will also enjoy limited access to Premium articles, exclusive newsletters, commenting, and virtual events with our leading journalists
Already have an account? sign in
Register for free to continue reading
Registration is a free and easy way to support our truly independent journalism
By registering, you will also enjoy limited access to Premium articles, exclusive newsletters, commenting, and virtual events with our leading journalists
Already have an account? sign in
Join our new commenting forum
Join thought-provoking conversations, follow other Independent readers and see their replies