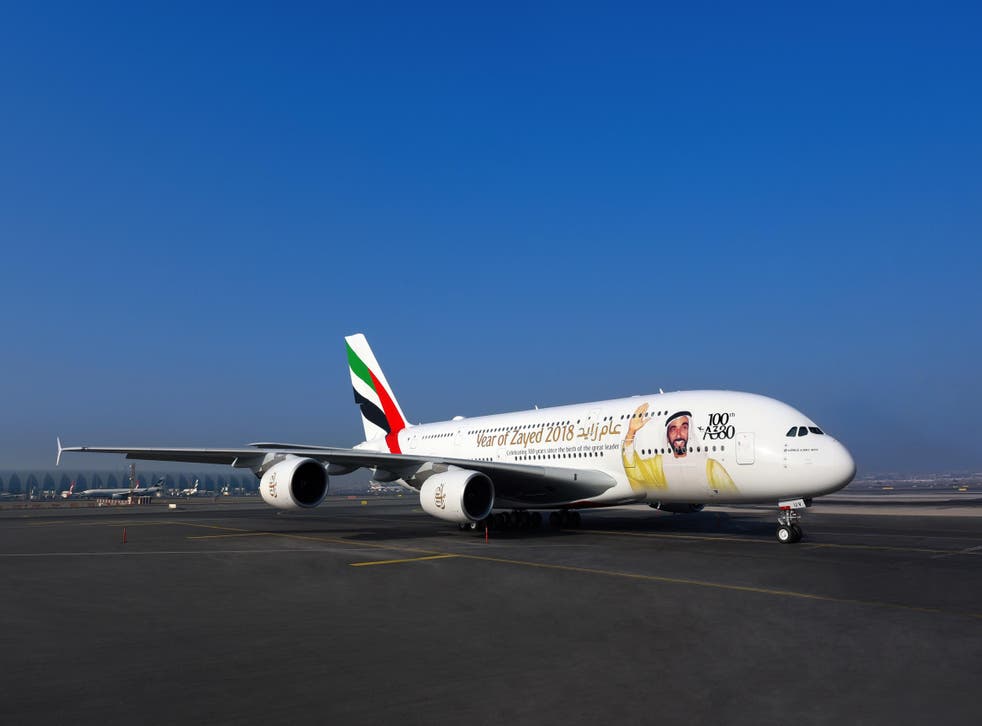 Airbus A380: World's biggest plane saved from brink of extinction thanks to new Emirates order
Fresh SuperJumbo order from Emirates comes after months of brinkmanship
The world's biggest passenger plane has been saved — at least for now. Emirates, which already has more than 100 Airbus A380s, has ordered 20 more, with options for a further 16.
At a ceremony in the airline's headquarters in Dubai, Sheikh Ahmed bin Saeed Al Maktoum, chairman and chief executive of Emirates, said: "The A380 has been a success for Emirates. Our customers love it, and we've been able to deploy it on different missions across our network, giving us flexibility in terms of range and passenger mix.
"The beauty of this aircraft is that the technology and real estate on board gives us plenty of room to do something different with the interiors."
The deal comes after months of brinkmanship on both sides. The A380 picked up no new orders last year, and this week John Leahy, chief operating officer customers for Airbus, said the production line might be shut down if no new orders were received.
Emirates had been holding out for guarantees about continuing production. It has far more A380s than any other airline, and has built a huge network largely based on the plane — including frequent daily departures from Gatwick, Heathrow, Birmingham and Manchester to Dubai, with onward connections across the globe.
But uncertainty about its secondhand value has diminished interest in the aircraft from other airlines. The first A380 in commercial service is currently in storage in south-west France.
Speaking in Dubai, Mr Leahy said: "This new order underscores Airbus' commitment to produce the A380 at least for another 10 years.
"I'm personally convinced more orders will follow Emirates' example and that this great aircraft will be built well into the 2030s."
The Airbus chief executive, Fabrice Bregier, believes China is the most promising market for the A380, saying this week: "We need to convince the airlines that they can increase their market share, that they can increase tremendously their image buying the A380 and operating them from big Chinese hubs."
But Malcolm Ginsberg, editor in chief of Business Travel News, said: "Very few airlines can support an A380 from an operational and commercial point of view. But this deal keeps the line going until Airbus finds something else to put in the Toulouse production hangar."
Dubai sees about 80 SuperJumbo operations a day, far more than any other airport. Heathrow is second with around 24 per day (many of them by Emirates), and Singapore third with 18.
Join our new commenting forum
Join thought-provoking conversations, follow other Independent readers and see their replies