The Independent's journalism is supported by our readers. When you purchase through links on our site, we may earn commission.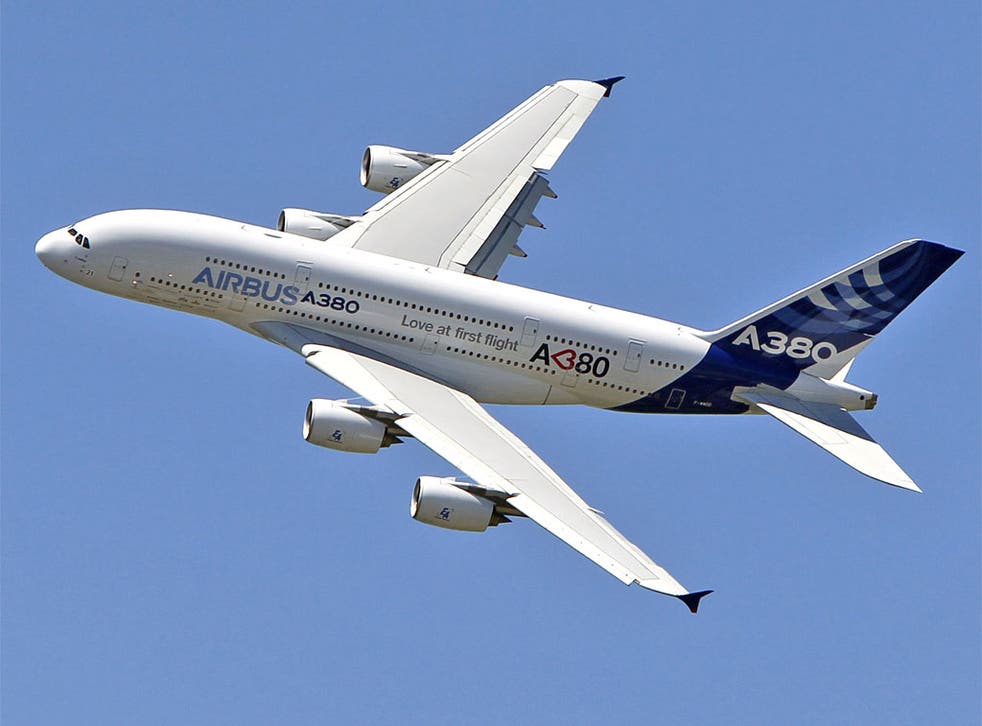 Airbus to check all A380s amid safety fears
Cracks found on wings of super-jumbo must be examined in entire fleet, aviation authorities insist
Fresh safety concerns emerged yesterday about tiny cracks in the British-made wings of the world's largest airliner, the Airbus A380.
Click HERE to view graphic
European air safety authorities ordered that checks, announced last month on microscopic cracks inside the wings of the A380, should be extended to all 68 aircraft. Earlier, the Australian airline, Qantas, announced it had grounded one of its 12 Airbus "super-jumbos" after finding a different, but apparently unthreatening, type of hairline crack in its wings.
The European Aviation Safety Agency (EASA) said that it was extending its 20 January "airworthiness directive" to all 68 A380s after studying the results of the initial inspections. Airbus insisted that the 2cm cracks – found on some small brackets inside the wings – did not affect the aircraft's ability to fly.
"These brackets are located on wing ribs which are not main load-bearing structure, and, thus, the safe operation of the aircraft is not affected," Airbus said. "Nearly 4,000 such brackets are used on the A380 to join the wing-skin to the ribs. Only a handful of brackets per aircraft have been found to have been affected."
However, the EASA said the cracks, if not corrected, "could potentially affect the structural integrity of the aircraft".
European air safety officials had initially ordered that the 20 oldest A380s should be inspected and any faulty brackets repaired within six weeks. This order has now been extended to all 68 aircraft in service with seven airlines worldwide.
Another 185 super-jumbos have been ordered, with Airbus forecasting that the A380 programme will break even by 2015. Existing aircraft are divided between Emirates (20 aircraft), Singapore Airlines (15) Qantas (12), Lufthansa (8), Air France (6), Korean Air (5) and China Southern Airlines (2). Qantas said yesterday that it was temporarily grounding one of its A380s after discovering 36 hairline cracks in its wings. It said the cracks were of a different type from those covered by the EASA directive and could easily be repaired.
The 525-seat, double-decker A380 suffered a series of design problems and delays before it entered service on 2007. Its record has mostly been good, but one of four Rolls-Royce engines on a Qantas super-jumbo disintegrated in mid-air in 2010.
Minor teething troubles with new designs of aircraft are common. Both Airbus and the EASA insisted yesterday that there was no reason to fear for the safety of the aircraft. The 68 super-jumbos would continue to fly while safety checks were made as part of routine maintenance schedules.
The wings for the A380 are made at the Airbus factory in Broughton, in North Wales. In previous statements, Airbus suggested that the problem had been traced to minor design faults, such as an inflexible type of aluminium alloy used in the brackets and the stresses caused when the wings were assembled.
Airbus said that it has developed "kits" to permit temporary repairs. Redesigned wing brackets, or "wing rib feet", would then be fitted by the summer.
Hairline cracks were first discovered in some A380 wings in December but declared to be a minor problem. Somewhat bigger cracks, in brackets close to the central part of the wings, were discovered last month.
Register for free to continue reading
Registration is a free and easy way to support our truly independent journalism
By registering, you will also enjoy limited access to Premium articles, exclusive newsletters, commenting, and virtual events with our leading journalists
Already have an account? sign in
Register for free to continue reading
Registration is a free and easy way to support our truly independent journalism
By registering, you will also enjoy limited access to Premium articles, exclusive newsletters, commenting, and virtual events with our leading journalists
Already have an account? sign in
Join our new commenting forum
Join thought-provoking conversations, follow other Independent readers and see their replies