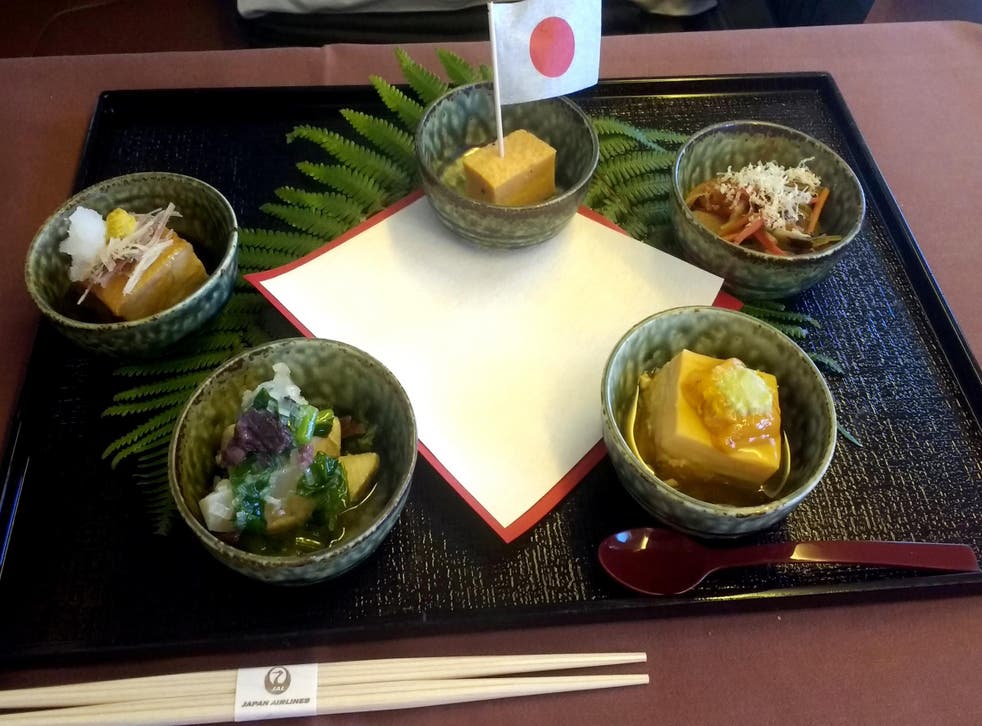 Airline food critic who reviewed 400 different inflight meals has chosen a favourite
One man's quest for the best in inflight catering has turned up a winner
Kevin English is not your average man. Your average man, for example, would probably not review every inflight meal he eats. But English does do that, posting more than 400 reviews of airline food consumed on his travels to date.
That's because English is one of the top contributors to Airlinemeals.net, which launched in the early 2000s and now has almost 40,000 pictures and reviews about food served on more than 700 airlines around the world.
The site was started by founder Marco Hart, when he was flying overseas frequently to see a friend. His mother, worried about his diet, asked him what he was eating. He sent her a photo, then decided to start a review site.
As probably one of the foremost experts on tasting inflight meals, we had to ask English, who is also a product manager for a global electronics firm – what's the appeal of eating some of the world's most-maligned cuisine?
English says he began flying at a young age – his father was posted in the Far East for work and the family returned home to the UK every summer to see English's grandparents. As a child, airline food was a way for him to discover new foods he wouldn't have eaten at home. For example, he hadn't tasted olives until they appeared in one inflight dinner.
And growing up outside his home country, airline food became a link back to traditional British dinners: "When I was a child, the standout inflight food was all the normal stuff like sausages, full English breakfasts and a lemon sponge cake. We used to fly what was then BOAC [now British Airways] and the food was a thing I was familiar with."
The airline food of the 1970s and 1980s is pure nostalgia for English: "We used to have fillet steak [served on board] when I was younger, meals served with proper glassware and metal cutlery."
But he reckons airline food has actually got better over the decades, and ate his favourite ever inflight meal last year. It was in the first class cabin on a Japan Airlines flight, where the crew served a "kaiseki"-type meal (Japanese fine dining) of nine courses.
And English says he's not surprised at the news that British Airways has stopped offering free food to economy passengers on short-haul flights. Many airlines see catering as a drain on profits and have simply passed the cost back to the customer. By contrast, English says, catering in premium classes has become a selling point to customers.
"Airlines are investing more in catering to premium customers," he reports. "There's no longer as big a gap between first class and business class as there was."
So if you pay for first or business, you'll see what English is talking about when he says airline food has improved. But in economy? In our opinion, not so much.
So what would English like to see on his tray inflight in future? More quality ingredients, he says.
And it seems there's hope. Most British airlines offer or used to offer a limited choice of lagers, but English points out that budget airline easyJet has started offering passengers British craft beers (such as BrewDog's Punk IPA), and says BA now offers Tribute and London Pride ales on selected flights.
Still, he notes, most airlines are still serving instant coffee.
Register for free to continue reading
Registration is a free and easy way to support our truly independent journalism
By registering, you will also enjoy limited access to Premium articles, exclusive newsletters, commenting, and virtual events with our leading journalists
Already have an account? sign in
Register for free to continue reading
Registration is a free and easy way to support our truly independent journalism
By registering, you will also enjoy limited access to Premium articles, exclusive newsletters, commenting, and virtual events with our leading journalists
Already have an account? sign in
Join our new commenting forum
Join thought-provoking conversations, follow other Independent readers and see their replies