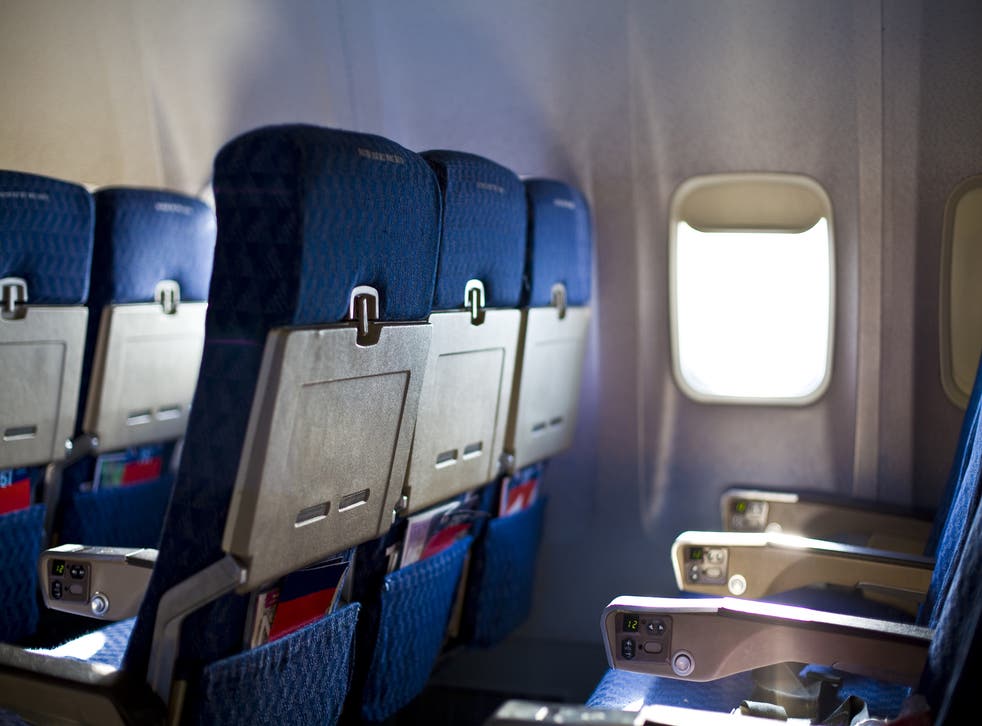 The business of travel: how airline seats are shrinking
One senator has a plan for minimum legroom and seat width
What do Genoa, Eindhoven and Nuremburg have in common, besides being agreeable cities that are also important business centres? They are destinations previously served from London by "full-service" airlines, such as British Airways, KLM and CityJet, but which are now the sole preserve of budget carriers. For business travellers heading for these locations and seeking a non-stop flight, there is no choice but to use Ryanair. It's a similar story to many other business cities, now served solely by low-costs such as easyJet or Germanwings - the Lufthansa offshoot currently being transformed into Eurowings.
The leading budget airlines are making a play for business travellers. But their "one size fits all" philosophy means you could be sitting less comfortably than you wish. With the average passenger getting taller and broader, not everyone fits their one size.
The only legal stipulation about passenger seating is how easily it allows you to escape: a plane should be capable of evacuation in 90 seconds with only half the emergency exits in use.
Every airline sets its own dimensions on "seat pitch" - the distance between the front of your seat and the front of the one ahead - and the width of seats. These can vary between aircraft types and even differ by row on the same plane, making specific comparisons tricky. But a US Senator, Chuck Schumer, says the average seat pitch has reduced from 35 to 31 inches since the mid-1970s, representing a loss of legroom of one inch per decade. Widthways, the average seat has shrunk from 18 to 17 inches, even though the average rear has widened.
From 12 May, easyJet's Gatwick fleet will start getting planes with six extra seats - without any change in the external dimensions. Similarly, Ryanair's new generation of 737 jets, which start flying in 2019, will be exactly the same size as now, but with eight extra seats. Both airlines say that the amount of personal space for each passenger will not be affected: they are doing clever things to free up space.
As even infrequent flyers will testify, though, flying in the cheap seats feels more crowded than ever. Load factors for budget airlines are higher than they have ever been; for easyJet and Ryanair, 90 per cent-plus is the norm - which means there are only a dozen or so empty seats on a typical flight. Good for the environment, bad for personal space. Go back a decade or two, and 70 per cent was the norm - adding up to 40 or 50 spare seats.
Airlines maintain that they are meeting the demands of the travelling public, and if passengers want a bit more space they can pay for it - and it comes wrapped into their business fares. Buy one of Ryanair's Business Plus fares, and you can book a seat in the front row at no extra cost, with plenty of legroom (more so in 1B and 1C than the others) - as well as a 20kg case checked in for no additional charge. These advantages depend on the good seats not already having been booked - and on you sticking to the original flight. Switch at short notice, as you are entitled to do on business fares, and you may find yourself stuck in an ordinary seat.
Is it the fault of money-grabbing airlines? No, we passengers are to blame. Not enough business travellers patronised British Airways, KLM and CityJet to sustain "legacy" services to key business destinations. And passengers are apparently not so alarmed by shrinking space that they reward efforts to increase it. Some years ago, American Airlines made a tremendous play of ripping out several rows of economy seats from each aircraft, to grant an economy seat pitch of 36 inches - far better than most airlines. I had the pleasure of flying on a couple of those planes and it was indeed refreshingly comfortable. But not enough people felt the extra space was worth a significant premium on fares. Average passenger numbers on each flight fell, as expected, but yields (the average fare per passenger) fail to rise commensurately. The seats soon went back in.
So for the tall/wide/comfort-focused business traveller who cannot abide budget airlines, what is the alternative? You could try a plane-train arrangement, using a legacy carrier to an airport with good rail connections. But given the scope for mis-connects and the unjoined-up nature of air-train links, you might decide simply to grin and bear it. Or, if you prefer, scowl and bear it.
Up to the minute: the business travel news you need in 180 words
Blue yonder
After Alaska Airlines' takeover of Virgin America, JetBlue could become the sole "premium low-cost" airline in the US. The carrier is rolling out its Mint product, involving Airbus A321 jets kitted out with flat beds for business passengers, from its Boston base. From the autumn, there will be three flights a day each way to and from Los Angeles, including an overnight eastbound departure. jetblue.com
Turkish alert
The US has ordered the departure of family members of American government civilian workers in Izmir, and restricted official travel to Turkey to "mission-critical" travel only. It is telling business and leisure visitors to the country: "Exercise heightened vigilance and caution when visiting public access areas, especially those heavily frequented by tourists," and advising them to "Stay at hotels with identifiable security measures in place." travel.state.gov
Humber number
SunAir, the Scandinavian franchise partner of British Airways, is launching services this week from Humberside airport to both Aalborg and Billund in Denmark. The Friday and Sunday flights take 80-90 minutes aboard a Dornier 328 aircraft. sunair.com
Join our new commenting forum
Join thought-provoking conversations, follow other Independent readers and see their replies