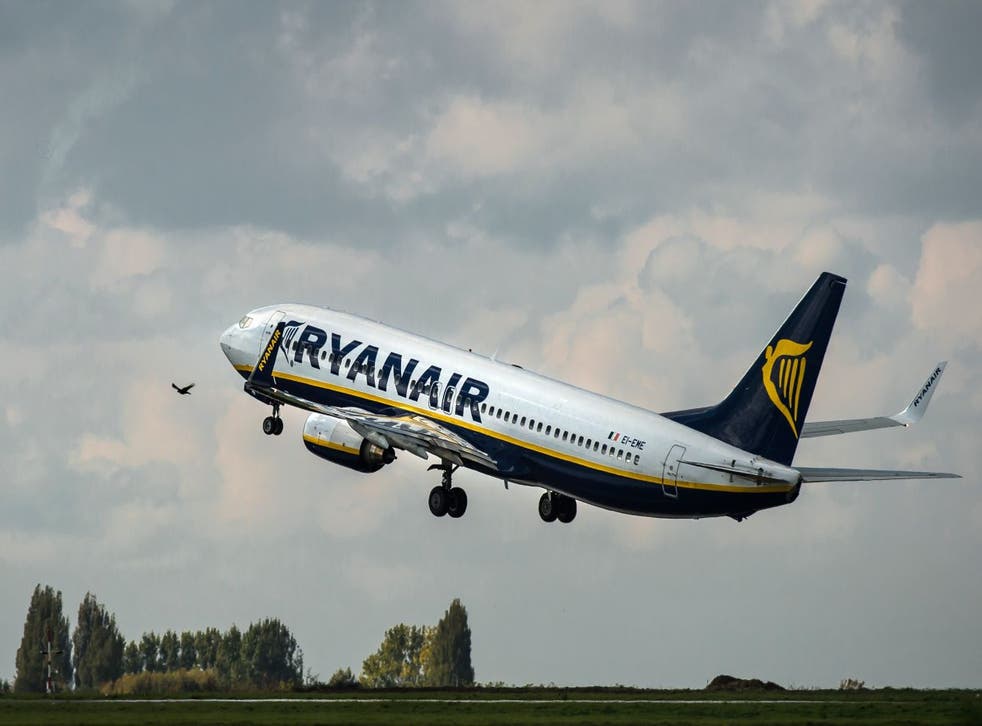 Airlines defy Supreme Court and refuse to pay £50m delay compensation to holidaymakers
At least four carriers have put claims on hold until a similar case against Italian airline Alitalia is finally settled in the European courts
Thousands of holidaymakers are still waiting for more than £50m in compensation for delayed flights, as a coalition of airlines, including Ryanair and Flybe, refuse to pay up despite losing a Supreme Court legal battle.
In October, judges refused an application by Thomson and Jet2, a low-cost carrier based at Leeds-Bradford Airport, to appeal two rulings that made airlines liable to compensate passengers delayed by aircraft technical problems.
Airlines have previously argued that such unforeseen technical defects are out of their control and so come under the EU's "extraordinary circumstances" definition, exempting them from paying compensation. In the Jet2 case, passenger Ronald Huzar's award of £975 plus interest was upheld after a wiring defect caused a 27-hour delay on a flight from Malaga to Manchester.
It was thought the refusal to appeal was the end of the matter. Many airlines, including Thomson, are now processing thousands of claims, going back six years, worth an average of around £380 each.
However, Jet2 has been joined by at least three other airlines in continuing to put claims on hold until a separate, long-running case against Italian airline Alitalia is finally settled in the European courts. They hope this will clarify the definition of "extraordinary circumstance" so it unambiguously includes technical faults as well as issues such as extreme weather and security alerts. It is estimated that this is delaying claims worth between £50m and £100m; Jet2 has set aside £17m in the event it eventually pays out the claims.
Virgin Atlantic Flight VS43: Gatwick in chaos after emergency plane landing disrupts more than 10,000 travellers

Show all 10
Kevin Clarke, who has represented thousands of passengers for solicitor Bott & Co, said: "It's disappointing. The airlines have got all the clarification they need on what is an 'exceptional circumstance'."
The Civil Aviation Authority, the industry's regulator, is examining whether it can take any action against the airlines.
A spokesman said: "Following the Supreme Court's decision not to hear appeals from Jet2 and Thomson, the CAA is pleased to see the majority of airlines are now paying compensation for claims that relate to these cases. Unfortunately, some airlines are continuing to place these claims on hold, which means a further delay for passengers."
A Ryanair spokesman said the airline deals with claims "on a case-by-case basis".
A spokeswoman for Flybe added: "Together with many other airlines ... it [Flybe] will begin to process the outstanding claims it has received once a request for a review on the definition of 'extraordinary circumstance' has been determined by the European Court of Justice."
Register for free to continue reading
Registration is a free and easy way to support our truly independent journalism
By registering, you will also enjoy limited access to Premium articles, exclusive newsletters, commenting, and virtual events with our leading journalists
Already have an account? sign in
Register for free to continue reading
Registration is a free and easy way to support our truly independent journalism
By registering, you will also enjoy limited access to Premium articles, exclusive newsletters, commenting, and virtual events with our leading journalists
Already have an account? sign in
Join our new commenting forum
Join thought-provoking conversations, follow other Independent readers and see their replies