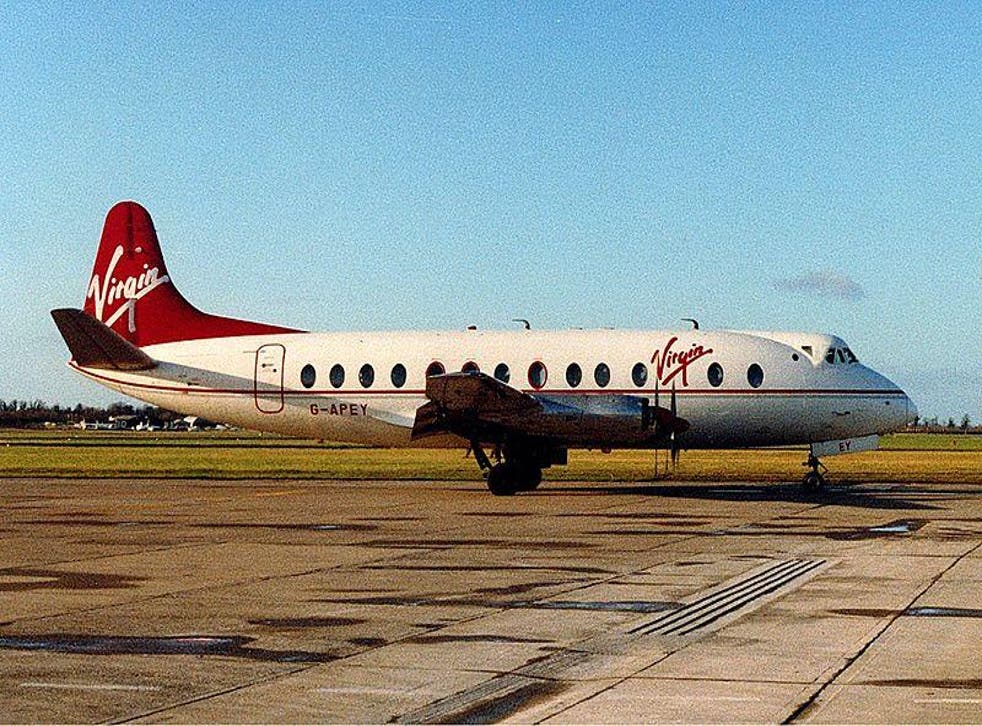 Plane talk: how big business failed to spot low-cost airline success
'We certainly missed an opportunity,' says Sir Richard Branson of his 1980s foray into European budget flying
Barely had I finished listening to "Failures, Flops and Flaws" on Radio 4 than VLM Airlines, a regional carrier based in Antwerp. became the latest European airline to fail.
The thesis of this intriguing edition of In Business is that failure is essential to success.
Low-cost aviation in Europe, especially from a UK perspective, has proved formidably successful. In the past quarter century, aviation has been transformed from an expensive minority sport to an everyday experience that enriches economies and lives.
The flight path to success has been littered with failures. Casualties of the unforgiving economics of aviation include large enterprises such as XL Airways and Monarch.
Many minor airlines such as VLM, EUjet and Debonair also closed down. They used the wrong kind of planes (usually small, old and inefficient), and lacked the scale to compete effectively.
Yet it is startling how many good ideas were abandoned by players who you would imagine might know better. Time after time, successful businesses and businesspeople failed to identify the green shoots of success in the low-cost airlines they created.
While the European Union created the conditions for easyJet and Ryanair to flourish with the "open skies" package in the early 1990s, it was built on pioneering liberalisation in the early 1980s involving Britain, Ireland and the Netherlands.
A young entrepreneur named Richard Branson, who had just started up Virgin Atlantic between London and New York, spied the possibility of a link from the Dutch city of Maastricht to Gatwick, where his transatlantic airline was based. He chartered a Vickers Viscount propeller plane to fly it.
The prop-hop from Maastricht was intended mainly to help fill the daily jumbo jet from Gatwick to Newark. But it mean that, for the first time, British travellers had a low-cost option to fly to a corner of Netherlands that also gave easy access to western Germany and eastern Belgium.
Yet even though Virgin's Dutch adventure put the airline a decade ahead of rivals, it was quietly dropped after five years.
"There was concern that a low-cost, no-frills airline was detracting from the Virgin brand in the marketplace," Sir Richard (as he had become) later told me. "We certainly missed an opportunity. It would have been fine for us to have both brands."
It was one thing for an entrepreneur who had cut his teeth in the music business to fail to spot a gap in the market, but Britain's biggest holiday company did exactly the same.
Thomson (now TUI) owned Britannia Airways, a giant charter carrier. Someone at the Luton Airport HQ had the bright idea of deploying spare capacity to open a scheduled link to Belfast. But the concept of making scheduled flying feasible for normal people was undervalued, undermarketed and soon abandoned.
Two decades later, the second attempt at scheduled operations, branded Thomsonfly, compounded the failure: it launched at Coventry Airport, a facility which was just 13 miles from Birmingham Airport, and about 13 times more difficult to reach. It did not last long.
Then there is the curious case of Go.
The track record of big airlines starting budget brands is terrible: Air Canada's Zip, Delta Airlines' Song and United's Ted comprise a good definition of commercial failure.
Yet when, in 1997, British Airways chose to take on easyJet and Ryanair with low-cost competition from an in-house start up, the airline did many things right. "Operation Blue Sky" led to Go, created at arm's length from BA by a visionary chief executive, Barbara Cassani.
The airline made a shaky start (the first Go flight was hijacked, from a publicity perspective, by easyJet's founder, Stelios), but began to prosper. British Airways could have used Go to turn a profit on loss-making routes, but instead in 2001 let it, er, go for £100m in a management buy-out.
Those buyers turned a very handsome profit the following year, when easyJet paid £374m for Go – which it later subsumed.
Since then, British Airways' short-haul services have changed to the point where they more or less mirror Go. The process would have been so much smoother had unprofitable routes migrated across to Go. BA's failure to identify success cost it time, money and even reputational damage.
During its brief existence, I flew on Go from Stansted to Copenhagen. I must make the trip again soon to visit the place where much of Ruth Alexander's excellent radio programme was recorded: the Museum of Failure in Helsingborg, southern Sweden, showcasing some of the business world's worst ideas. You can reach it easily from the Danish capital.
Twenty years ago the trip to Copenhagen on Go cost £100 return; in November this year Ryanair will take you there and back for £25. Against fares like that, VLM Airlines will not be the last airline to fail.
Register for free to continue reading
Registration is a free and easy way to support our truly independent journalism
By registering, you will also enjoy limited access to Premium articles, exclusive newsletters, commenting, and virtual events with our leading journalists
Already have an account? sign in
Register for free to continue reading
Registration is a free and easy way to support our truly independent journalism
By registering, you will also enjoy limited access to Premium articles, exclusive newsletters, commenting, and virtual events with our leading journalists
Already have an account? sign in
Join our new commenting forum
Join thought-provoking conversations, follow other Independent readers and see their replies