Heathrow to lose its European crown to Istanbul, says aviation analyst
Exclusive: 'By the time international hubs recover, Istanbul's mega-airport is likely to have established itself as Europe's busiest'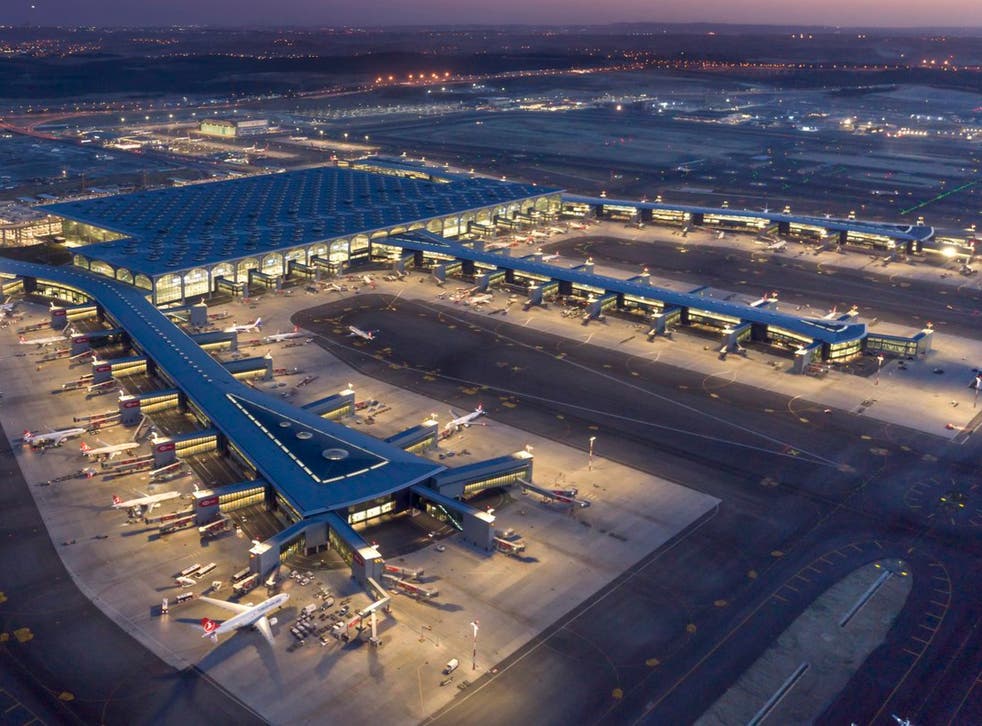 When Heathrow airport and its western European rivals finally emerge from the coronavirus pandemic, they will lag behind Istanbul's new airport in passenger numbers: that is the view of the aviation analyst Ralph Anker, who is the editor of the Anker Report on airline and airport connectivity.
The expert's warning came after he revealed that airports in western Europe have lost a far higher proportion of passengers than their rivals in the east – Russia, Turkey and Ukraine.
He told The Independent: "This dramatic shift east in air travel demand is being driven by the huge domestic markets in Russia and Turkey.
"While airports like Heathrow, which rely predominantly on international traffic, will recover eventually, by the time they do Istanbul's new unconstrained mega-airport is likely to have established itself as Europe's busiest airport."
Istanbul's primary airport, which replaced the old Ataturk hub only two years ago, is expected to be capable of processing 200 million passengers annually within a few years – four times as many as it handled in 2019.
For comparison, in 2019 London Heathrow was busiest in Europe with 81 million passengers, ahead of Paris CDG (76 million), Amsterdam (72 million) and Frankfurt (71 million).
Almost all European airports have seen passenger numbers collapse during the coronavirus crisis, but Heathrow has been particularly hard hit.
The airport handled only 8 per cent of 2019 passengers in March 2021. Amsterdam was next worst among the big four, at 12 per cent, with Paris CDG on 15 per cent and Frankfurt on 16 per cent.
In relative terms, Istanbul did five times better than Heathrow, with 40 per cent of 2019 passengers using the airport in March 2021.
It is the main hub for Turkish Airlines, which flies to more countries in the world than any other carrier.
The Independent has asked Heathrow airport for a response.
Register for free to continue reading
Registration is a free and easy way to support our truly independent journalism
By registering, you will also enjoy limited access to Premium articles, exclusive newsletters, commenting, and virtual events with our leading journalists
Already have an account? sign in
Register for free to continue reading
Registration is a free and easy way to support our truly independent journalism
By registering, you will also enjoy limited access to Premium articles, exclusive newsletters, commenting, and virtual events with our leading journalists
Already have an account? sign in
Join our new commenting forum
Join thought-provoking conversations, follow other Independent readers and see their replies