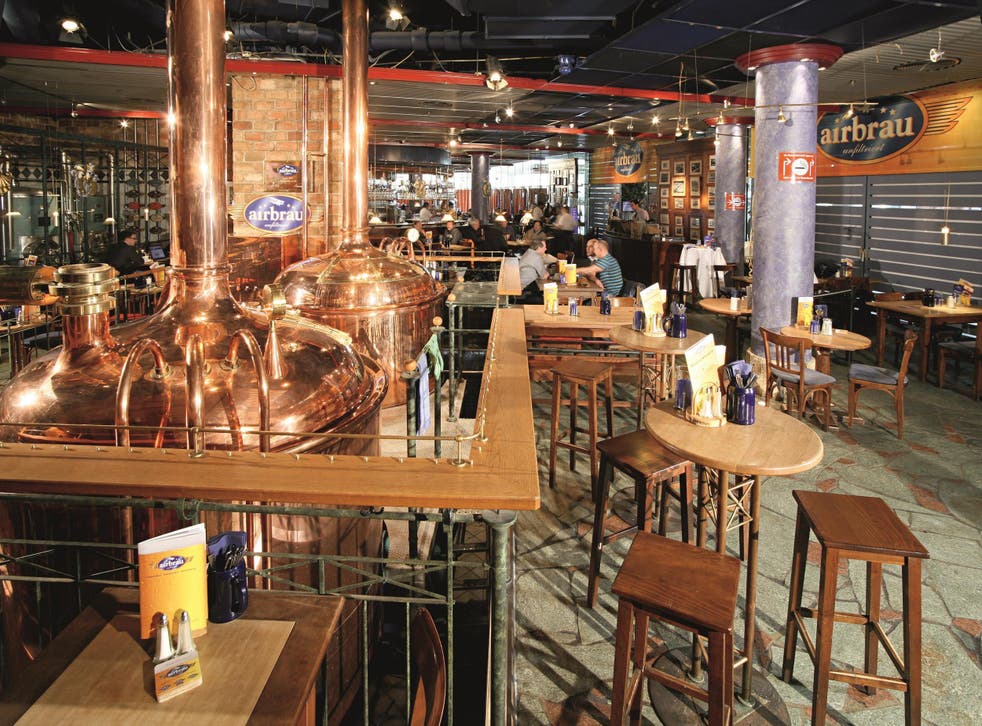 The business of travel: lounging around? I prefer access all areas
Airlines are looking to increase revenue by making their lounges more exclusive. But, as Simon Calder argues, there's much more to enjoy outside of them
Simon Calder
Monday 15 August 2016 11:16 Comments
The benefit I hear most often from business travellers when they wax lyrical about the perks of elite frequent-flyer status is "lounge access".
This week the UK's leading airports released their July passenger figures, which show year-on-year increases that confound fears about a downturn in traffic following Brexit. Edinburgh and Manchester are both up 10 per cent on 2015, while Gatwick saw 7 per cent more travellers last month.
Good news, of course, for the shareholders in those airports, and the airlines that are enjoying record business. But as the travel industry intelligence website, Skift, reports, crowding at airports has now infiltrated the oasis of calm where traditionally you could pause, relax and re-charge before your flight.
"Lounges have become so crowded that they're often barely useable," says Skift. "To stem that crowding, airlines are now looking at both increasing the cost of lounge access and tightening the rules for elite passengers who get a free pass."
Rumours abound on frequent-flyer forums that airline X or carrier Y is about to crack down on those business passengers who are price-conscious and always choose the lowest-cost option commensurate with their plans. They might buy plenty of tickets — and therefore accrue points and status — but in terms of overall revenue they are not as highly regarded as travellers who default to the "full-fare" option.
Bluntly, it may not be long before your status is secondary to the value of your ticket for a particular trip. The thinking goes among airlines that they can actually increase revenue by making their lounges more exclusive: persuading executives to forego the least-expensive tickets for fear of losing access to the precious half-hour of serenity.
Yet with finance directors increasingly focused on cutting business travel costs, such a voluntary overspend may cease to be an option. Handily, there are plenty of on- or off- places where — I claim — you can have as good or better a time as you would in a lounge.
Exhibit A is airside at Gatwick's South Terminal: the branch of Wagamama shoehorned into a corner site with superb views over the apron and to the runway beyond. What I like about it is that the solo traveller can find a degree of calm: get a seat by the window, order something fresh and healthy, and watch the endless choreography of the world's busiest single-runway airport unfold. And yes, the free wi-fi works well.
A similarly enticing alternative to a lounge can be found at Munich. Franz-Josef Strauss is the only airport I know with an in-house microbrewery. At Airbräu, the beer tastes better than any lounge could offer, and it provides an excellent way to round off a trip to the Bavarian capital. You can even take a brewery tour.
Continuing east, Singapore's Changi airport is so full of airside wonders that to spend any time within the gloomy confines of a lounge is scandalous. A rooftop swimming pool, cactus garden and the longest airport slide in the world (no, I wasn't aware there was much competition) await.
All of that is great when you are in transit, but when I am joining a flight at Singapore I prefer to pause en route to the airport. The East Coast Seafood Centre sprawls across the sand close to Changi and offers some of the most succulent fish dishes I have tasted. After dinner, you can reach the terminals in just eight minutes by cab. Flights to Europe tend to leave close to midnight, when the airport is good and quiet, procedures are fast and friendly, and you can just step aboard and slip off to sleep as the miles rush away beneath you.
One final call for pre-flight relaxation: Dockweiler State Beach, which you may well have seen if you have a window seat on the approach to Los Angeles international airport. It's a seven-minute taxi ride from the terminals, and has far better showers than you would ever find in an airport lounge, together with beachside bars from where you can watch your aircraft land, before you head for LAX and the departure gate.
Register for free to continue reading
Registration is a free and easy way to support our truly independent journalism
By registering, you will also enjoy limited access to Premium articles, exclusive newsletters, commenting, and virtual events with our leading journalists
Already have an account? sign in
Join our new commenting forum
Join thought-provoking conversations, follow other Independent readers and see their replies