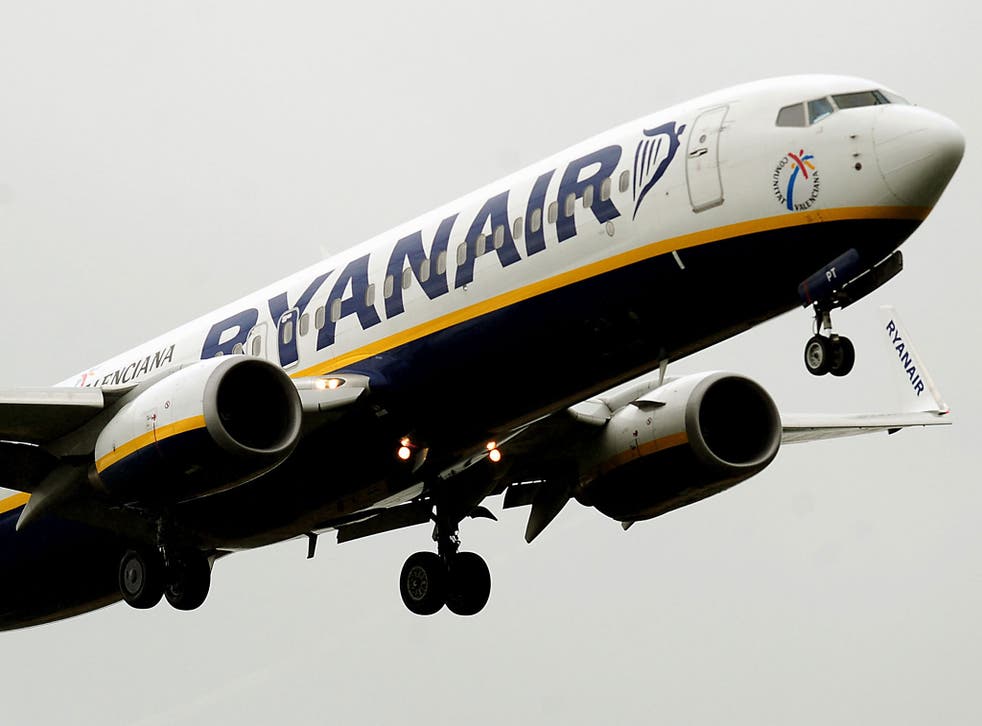 Travel Question of the Day: Simon Calder on how airport security guards decide what to confiscate
Have a travel question that needs answering? Ask our expert Simon Calder
Simon Calder
Wednesday 04 May 2016 10:38 Comments
Q My wife, who is 76 years old and has arthritic ankles, walks with a stick. At Milan Bergamo airport, she had her walking stick confiscated by security. They removed the rubber cushion at the end of the stick, and found a short spike with threads to hold the cushion on. That was deemed a hazard that would not be allowed on a Ryanair aircraft. When we had flown to Italy eight days earlier, it had not caused a problem. Mary was very distressed with the situation, especially with trying to get onto the bus to the aircraft, climbing the stairs and the very long walks through the terminal. We would not like other people to go through this type of embarrassment and discomfort. Should we inform the airport, the airline and our travel company?
George Dean, Somerset
A Sorry to hear about your wife's upsetting experience. The present regime of aviation security is fixated on detecting specific items that are perceived as dangerous. That makes such incidents as your wife endured depressingly frequent without, in my opinion, doing much at all to keep travellers safe.
So why does the box-ticking exercise vary from one security checkpoint to another? Simply because different members of security staff interpret the rules in different ways.
I have had an innocuous puncture repair outfit - containing nothing remotely sharp - confiscated at the security checkpoint La Guardia airport in New York. My mother-in-law had a run-in with security staff at Lyon airport because of some soft cheese in her hand luggage (though in subsequent discussions I was assured that all fromage of whatever consistency is regarded as a potential threat in France). And of course every day the cabin baggage of countless airline pilots is searched fastidiously for items regarded as dangerous. This check takes place a few minutes before they take responsibility for hundreds of lives, in command of an aircraft - aboard which one of the emergency tools of their trade is an axe.
Conversely, shortly after the liquids ban came into effect worldwide, I inadvertently tried to take a bottle of wine through a checkpoint at a Spanish airport;. I had forgotten it was in my backpack. When the official spotted the bottle on his X-ray screen I said, "It's all yours, señor". But he waved me and the wine through - a gesture that I fully support. He assessed whether the bottle and I posed a hazard and concluded we did not.
Perhaps one day aviation security will embrace a holistic approach, with passengers' demeanour and behaviour scrutinised as closely as their possessions. That would allow most travellers to enjoy a more dignified travel experience, But until that happens, I fear that the innocuous possessions of frail passengers will continue to regarded by zealous security staff as threats to the world as we know it. And I also fear that if you take the trouble to report your experience, the response will simply be, "rules is rules".
Every day, our travel correspondent Simon Calder tackles readers' questions. Just email yours to: s@hols.tv or tweet @simoncalder
Register for free to continue reading
Registration is a free and easy way to support our truly independent journalism
By registering, you will also enjoy limited access to Premium articles, exclusive newsletters, commenting, and virtual events with our leading journalists
Already have an account? sign in
Join our new commenting forum
Join thought-provoking conversations, follow other Independent readers and see their replies