The 10 busiest airports in the world
As Dubai clings on to its ranking as the world's busiest airport for international travel, here are the other top contenders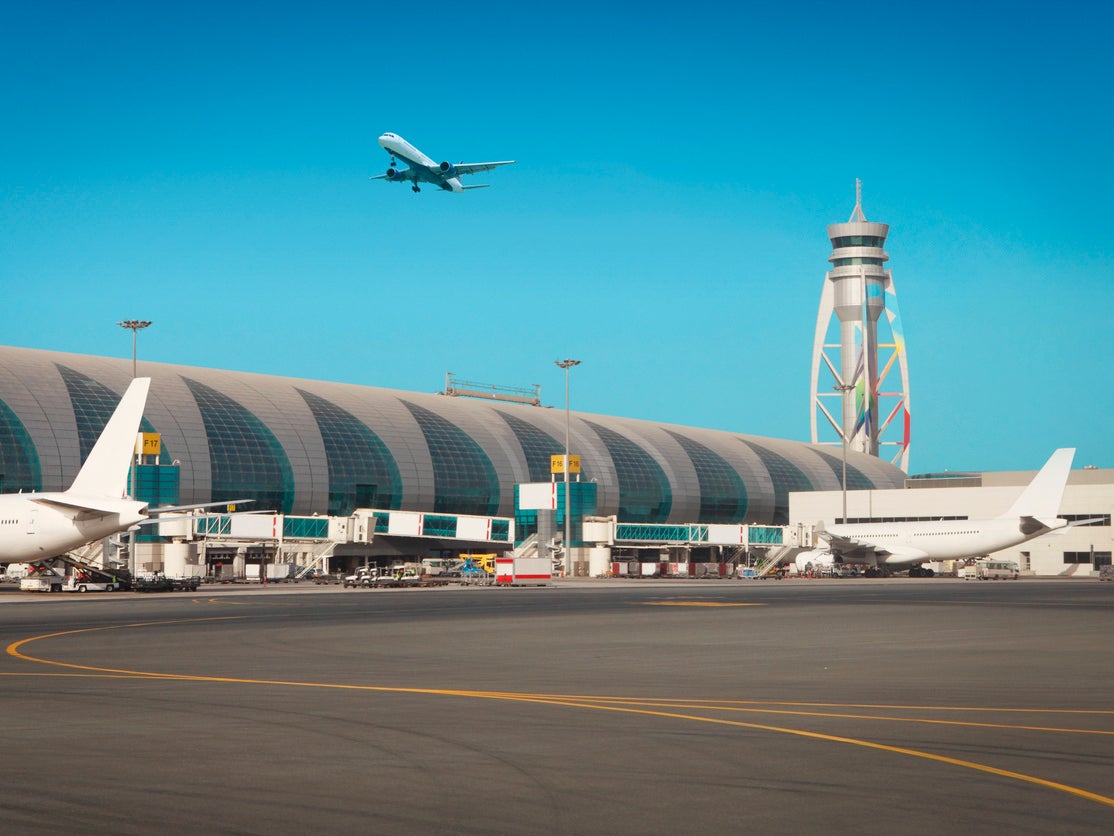 Dubai International Airport has released its passenger statistics for 2017, which confirm it has held onto its position as the world's busiest airport for international travel.
Some 88.2 million passengers passed through the airport last year, up from 83.6 million in 2016.
Dubai Airports CEO Paul Griffiths said he forecasts traveller numbers to swell to 90.3 million in 2018.
It first surpassed London Heathrow, previously the world's busiest airport for international traffic, back in 2014 – and has kept the title ever since.
Here are the other contenders to the throne.
Statistics are based on passenger numbers for 2016 as calculated by Airports Council International (ACI).
London Heathrow
The former number one has slipped into a respectable second place, but it's a long way from regaining the crown. Heathrow saw 76 million travellers pass through in 2016, up 1 per cent from the previous year. It also ranks number seven for total passenger numbers.
Hong Kong International Airport
Not far behind Heathrow, Hong Kong welcomed 70 million passengers in 2016, a growth of 3 per cent since 2015. It's in eighth place in terms of busiest airports over all.
Amsterdam Airport Schiphol
For being a one-terminal airport with a limit of 500,000 flights a year, Schiphol packs a punch. It's the third busiest airport in Europe, fourth busiest in the world for international passengers and 12th busiest for total passengers. The 64 million people who passed through in 2016 represented a 9 per cent increase on the previous year.
Paris-Charles de Gaulle Airport
With 66 million passengers using Paris's primary airport in 2016, it just snuck into the top 10 busiest airports overall, as well as being in fifth position for international arrivals and departures.
Singapore Changi Airport
Having won the accolade of world's best airport for the fifth year in a row in 2017, Singapore's Changi Airport is known for providing a quality experience for travellers. It's also big for visitor numbers, with 59 million in 2016. It's the 17th busiest airport overall and number six in terms of international passengers.
Seoul Incheon International Airport
While Seoul, with its 58 million annual passengers, only just makes the top 20 busiest airports overall, it slips into seventh when it comes to international travellers. The 2016 figures represent a 17 per cent increase in travellers since 2015.
Frankfurt Airport
Although it has more passengers overall than Seoul, international visitors using Frankfurt Airport are fewer. The airport welcomed 61 million travellers in total in 2016, making it the 13th busiest airport.
Bangkok Suvarnabhumi Airport
With 45 million passengers in 2016, Thailand's Suvarnabhumi Airport fails to make the top 20 busiest airports. However, it makes up for this with a high number of international passengers, putting it eighth in the list.
Taipei Taoyuan International Airport
Rounding out the top 10 for international travellers is Taoyuan International Airport in Teipei. Hosting 42 million passengers in total in 2016, it increased traffic by 10 per cent.
Join our commenting forum
Join thought-provoking conversations, follow other Independent readers and see their replies