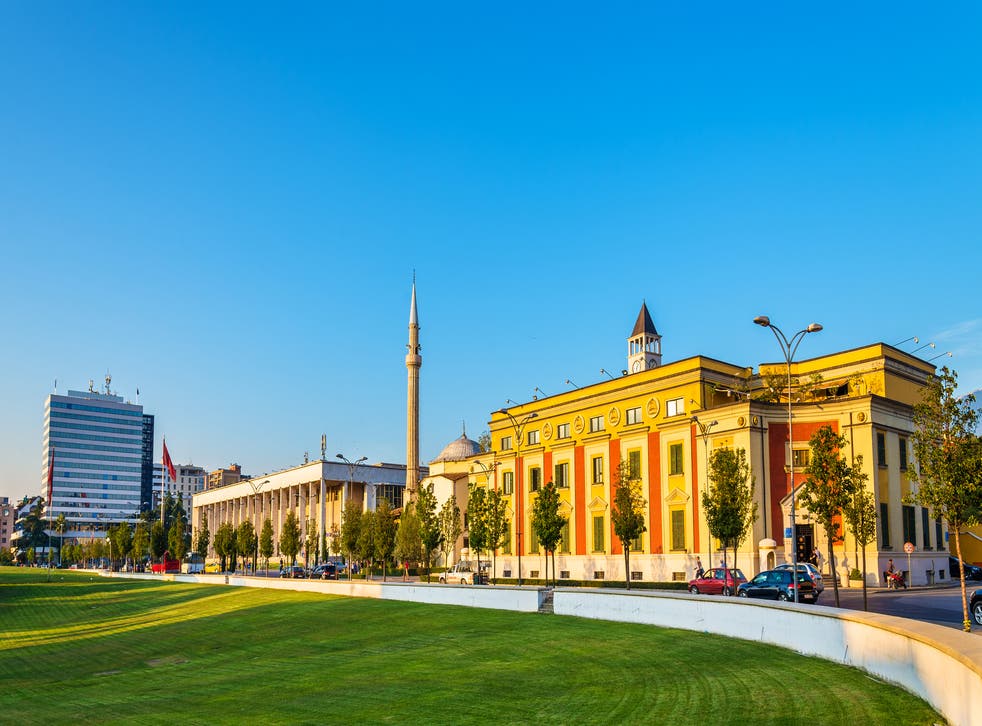 Albania wants to become a European tourist hotspot
A new international airport has just opened
Albania wants to become a European holiday hotspot, its prime minister has said.
Prime Minister Edi Rama said he wanted to turn the Mediterranean nation, one of Europe's poorest, into a "champion of tourism".
More than 6 million tourists visited Albania in 2019, when tourism accounted for 9 per cent of the economy, although travel restrictions have seen tourism income drop by 40 per cent, according to figures from the tourism ministry.
Mr Rama is seeking re-election this weekend.
In an interview with the Associated Press, Mr Rama said a raft of new infrastructure, including the new international airport, Kukës International Airport Zayed-North Wings, would boost tourism to the country.
The new airport, in the mountainous north of the country, is the second international airport and around 150km from capital Tirana.
To celebrate the opening, a service by the flag carrier, Air Albania, arrived carrying the prime minister.
Plans are afoot for a new airport along the coast, as well as turning cargo port Durres, near the border with Montenegro, into a destination for ferries and yachts.
"We are on the right path to transform this country into the Western Balkans champion for tourism," Mr Rama told the news wire.
Albania has many charms for tourists: its capital, Tirana, with the sprawling Skanderberg Square; the Albanian Alps in the north; and the beautiful 'Albanian riviera' along the coastline.
In March, Albania kicked off a mass vaccination programme intended to open the country up before the summer holiday season. It first received doses of the Chinese vaccine Sinovac.
It has since acquired doses of the Pfizer vaccine, according to a Facebook post by Mr Rama.
Join our new commenting forum
Join thought-provoking conversations, follow other Independent readers and see their replies