Call for crack-down on drunk, disruptive airline passengers
One air rage incident every 17 minutes on average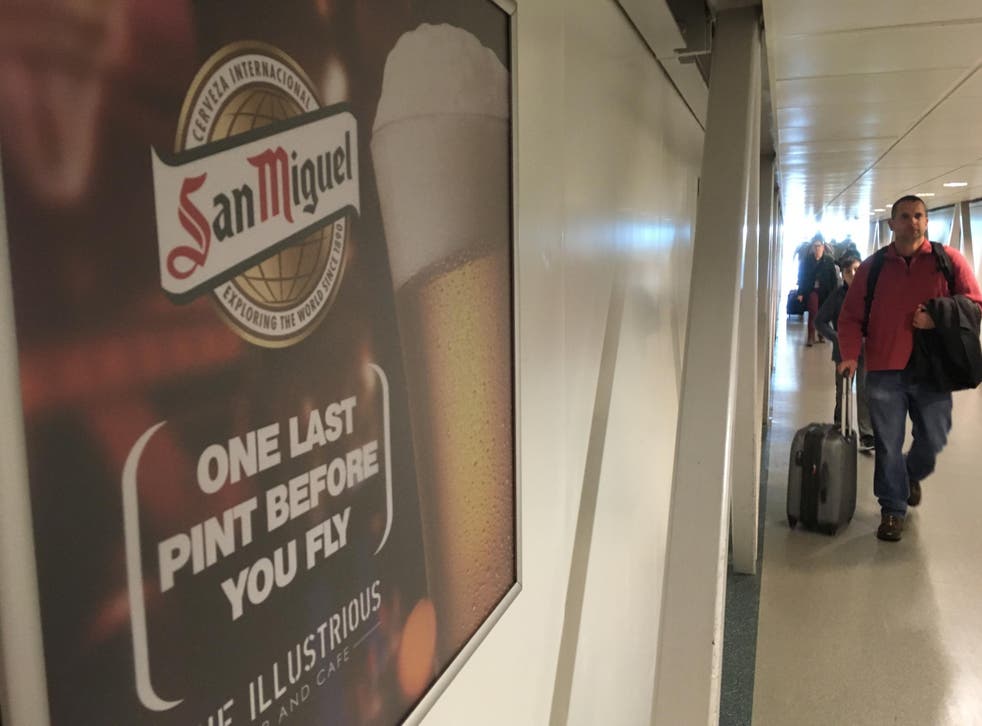 Airlines are not getting the support they need from the authorities in bringing drunk and disruptive passengers to justice, a leading aviation lawyer has said.
Christopher Smith, an Associate at the law firm Holman Fenwick Willan, was speaking at a session entitled "Drunks, disruption and damage" at the Abta Travel Law Seminar in London. He said the number of cases of onboard disruption has risen in recent years from one in 1,600 flights to one in 1,200.
With over 100,000 flights a day globally, that represents one "air rage" incident every 15 minutes on average. At the weekend, two US Air Force fighter aircraft were deployed to escort an American Airlines jet en route from Los Angeles to Honolulu after a passenger became disruptive and tried to gain access to the flight deck. It is thought he had been drinking.
According to the Civil Aviation Authority (CAA) there were 421 incidences of disruptive passengers at UK airports in 2016, with the majority involving drunkenness.
At present it is not illegal for a passenger to consume their own alcohol on board, although most airlines have their own rules prohibiting the practice. Airlines UK, the trade association, has called for drinking alcohol on board which has been bought in duty free to be made a criminal offence.
When the subject was last debated in the House of Lords, the then Transport Minister, Lord Whitty, said: "There is no substantial evidence to suggest that breaches of that rule are a substantial problem. It would be difficult to turn such a ban into law." But since then the incidence of disruption has risen sharply. One reason, said Mr Smith, is that the authorities are failing to support airlines who seek to bring charges against offenders.
"A lot of the problem is where you don't have the support of the CPS [Crown Prosecution Service]. You then have to resort to the civil courts."
There are also issues over jurisdiction when a flight is diverted to a third country because of disruptive passengers. The Montreal Protocol 2014 is designed to assist, but it has yet to be ratified. Airlines are often left with having to turn to the civil courts.
The expenses involved in a diversion can amount to tens of thousands of pounds. Increasingly airlines are seeking to recover the costs through civil action. But Mr Smith said there is a frequent barrier to enforcement: the perpetrators have no assets.
Register for free to continue reading
Registration is a free and easy way to support our truly independent journalism
By registering, you will also enjoy limited access to Premium articles, exclusive newsletters, commenting, and virtual events with our leading journalists
Already have an account? sign in
Register for free to continue reading
Registration is a free and easy way to support our truly independent journalism
By registering, you will also enjoy limited access to Premium articles, exclusive newsletters, commenting, and virtual events with our leading journalists
Already have an account? sign in
Join our new commenting forum
Join thought-provoking conversations, follow other Independent readers and see their replies