Should you tip at an all-inclusive holiday resort?
'In America the law colludes with the business model of restaurateurs who find it much easier to leave the tiresome business of paying staff to customers'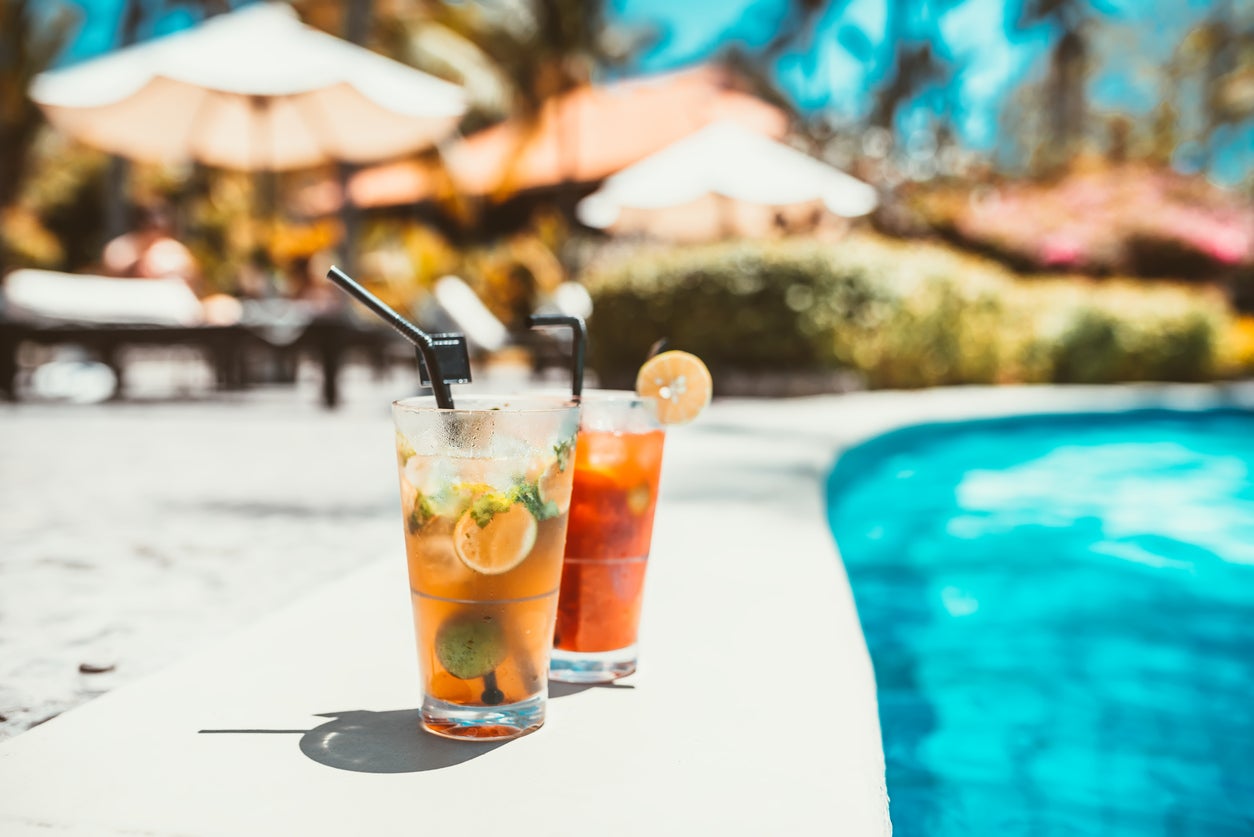 When in Mexico, do as the North Americans do. That's the advice on tipping in all-inclusive resorts on the Riviera Maya from "Timbuktu Timmy", who hands over a dollar for each all-inclusive drink. "Not because I necessarily want to or think it's deserved," he says, "but just to get served, as otherwise you get ignored whilst all the Americans and Canadians are served around you."
I'm not a fan of all-inclusive resorts. They seem to me to deprive holidaymakers of one of the joys of travel: discovering great local places to eat and drink. And while "AI" resorts generate plenty of jobs, they deplete the ability of locally run enterprises to flourish by catering for visitors.
But British holidaymakers are keener than ever to cling to the umbilical of unlimited burgers and booze. According to Abta, the travel association: "Almost a quarter of people (23 per cent) are thinking of taking an all-inclusive holiday in 2018." That's up from 18 per cent two years ago. At that rate, all-inclusives will be in the majority within six years.
One of those AI newcomers asked me: "What is the correct tipping etiquette in an all-inclusive hotel in Mexico?" As it is not a specialist subject, I sought opinions on social media.
Melissa Smith says: "In AI resorts we tip for good, friendly service throughout the holiday – this helps a lot if it's a particularly busy resort – and at the end of our stay."
North of the Rio Grande, though, things get more serious. At Walt Disney World, warns Stewart Armstrong: "On the 'free' dining plan you're still meant to tip 18-20 per cent on what would be the original value of the meal."
The 13 cheapest destinations for a beach holiday in Europe
Show all 13
In my experience many British travellers find tipping tricky enough without having to calculate a fat percentage of a notional sum.
A reminder about why North Americans tip so generously, and conversely why handing over one-fifth of the cost of the meal to the waiter is regarded as normal behaviour: hyper-tipping is ingrained.
That is not because US and Canadian citizens believe they have too much money and are seeking to offload an embarrassment of cash; it's because the law colludes with the business model of restaurateurs who find it much easier to leave the tiresome business of paying staff to customers.
In New York, for example, the minimum wage is $15 per hour. But "tipped food service workers" can legally be paid just $2.90, in the expectation that you and I will make up the difference.
Not so much "All tips go to staff" as "All that goes to staff is tips".
It's all-pervasive, reports Terry Bensusan: "At a basketball game in Boston, I bought two Cokes from the vendor. A tip was expected."
Like Steve Lewis, who urges "only tip for exceptional service – don't ever feel obliged to tip", you might find the notion of customers directly subsidising staff questionable. But the practice is not going to change any time soon; on the contrary, the all-American habit of dispensing cash to anyone vaguely involved in providing hospitality is infiltrating holiday destinations worldwide.
Is paying extra on top of the price of your all-inclusive holiday a welcome amplification of the transfer of wealth from richer nations to poorer – or an unwelcome "stealth tax" on British tourists whose pounds are as puny as pesos?
While you ponder that, your fellow guests around the pool bar are getting served their margaritas and mojitos ahead of you.
The travel companies that are profiting from the growth in all-inclusive holidays should at least tell their customers what's expected. First Choice, the all-inclusive brand for Britain's biggest holiday company, TUI, finds space online to inform holidaymakers about the dress code in resorts – but not about whether, when and how much to tip.
Until holiday firms up their game, all-inclusive first-timers might heed John Keane's advice: "Allow £1-£3 per session/meal for buffet and £5 a la carte. You never have to wait, you get the best tables and never have an empty glass."
Once you get over the disappointment that all-inclusive should be more accurately known as not-all-inclusive, at least you know that shrewd deployment of cash can turn your all-inclusive into something exclusive.
Join our commenting forum
Join thought-provoking conversations, follow other Independent readers and see their replies