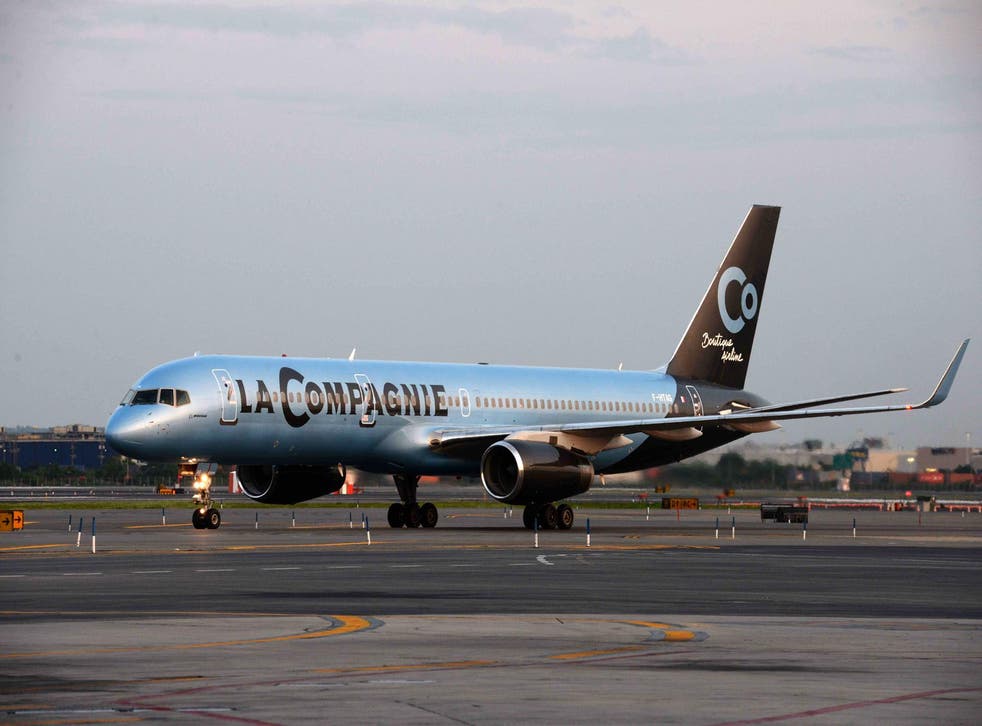 La Compagnie: the business-class transatlantic airline closes its London-New York route
The carrier blames Brexit for the end of Luton's only scheduled US flights
Brexit has been blamed for the latest travel closure: the suspension of the business-class-only route from Luton to New York's Newark airport.
La Compagnie, based in Paris, said it would end the link later this month because of "a new economic climate in Europe, fuelled by Brexit".
The route began in April 2015. After some initial technical issues the low-cost business offering has been generally well received. Between June and August 77 per cent of seats were filled. But the airline said the "route economics remained fragile".
The aircraft will be moved to the French capital, where it will be used to double frequency on the Paris-New York route.
In a statement, the airline's chief executive, Frantz Yvelin, said: "The result of the EU referendum has created an unprecedented level of legal and economic uncertainty for airlines that service Great Britain."
The aviation consultant Malcolm Ginsberg described the Brexit claim as "rubbish". He said: "Their big problem was the wrong airport, poor marketing and a failure to offer a daily service."
The last outbound flight will depart from the Bedfordshire airport on 24 September, with the return trip landing the following day. Travellers with bookings beyond that date are being offered either a full refund or being re-routed to or from New York via Paris.
But passengers' rights rules, known as EC261, suggest that they may be able to demand business-class seats on other airlines at La Compagnie's expense.
Three previous business-class-only ventures between London and New York have failed: Silverjet, Maxjet and Eos.
British Airways set to resumes direct flights to Tehran
British Airways continues to fly a business-class-only link from London City to New York, but last week announced that the present twice-daily operation would halve. A spokesperson for BA said: "We constantly evaluate the commercial performance of our entire global network and will increase or reduce our schedules as we feel appropriate.
"Any customers affected by the changes will be rebooked on to an alternative flight or offered a full refund."
Join our new commenting forum
Join thought-provoking conversations, follow other Independent readers and see their replies