Coronavirus: 100 American Airlines flight attendants have Covid-19, says union
Cabin crew to be provided with Personal Protective Equipment from now on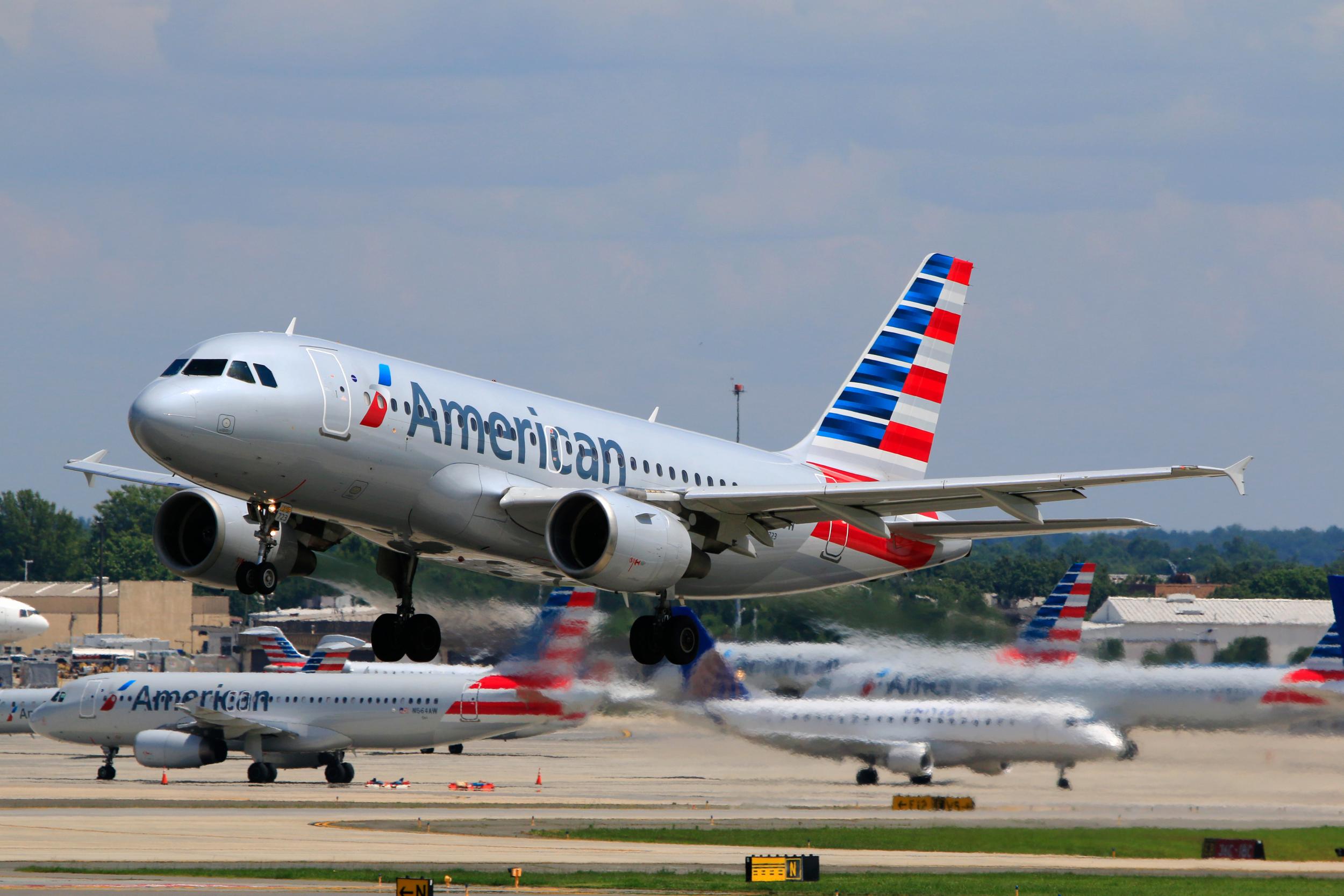 American Airlines cabin crew members will be provided with Personal Protective Equipment (PPE) after it was revealed that 100 of its flight attendants have caught coronavirus.
The union representing the airline's cabin crew shared the number of confirmed cases in a message to members.
The Association of Professional Flight Attendants (APFA) said that AA had "agreed to start providing face masks for frontline team members while at work should you choose to wear one," reports CNN.
The masks will be given out from this week, according to the APFA.
The union said it had been fighting for the carrier to provide staff with PPE since January.
"We have consistently advocated for Personal Protective Equipment (PPE) for all of our flight attendants to be available on every aircraft, for social distancing between passengers and crew jump seats, for thermal scanning in the airports, and to receive immediate notification of flight attendants who have tested positive for the virus," said APFA president Julie Hedrick.
She called flight attendants "aviation's first responders" and said they need to be treated and protected accordingly.
American Airlines did not confirm the number of flight attendants who are known to have Covid-19, but said in a statement: "The safety of our customers and team members is our top priority.
"We are in close contact with the Centers for Disease Control and Prevention and public health officials and are coordinating with them on any required health and safety related measures.
"We continue to look at all ways we can care – and protect – our team during this stressful time."
The Independent has asked the APFA and AA for further comment.
It comes after TIME revealed that flight attendants are worried that they are key elements in spreading the virus.
In interviews and emails, more than a dozen cabin crew members from various airlines said there was a lack of guidance on how to avoid passing the disease to passengers, as well as a lack of PPE.
"It's awful, because we know we're definitely spreading it, seat to seat, city to city, person to person, hotel to hotel," said one Atlanta-based flight attendant.
Flight attendants in the US are deemed "essential critical infrastructure workers", and as such are not required to self-isolate after travelling to high-risk areas.
Join our commenting forum
Join thought-provoking conversations, follow other Independent readers and see their replies