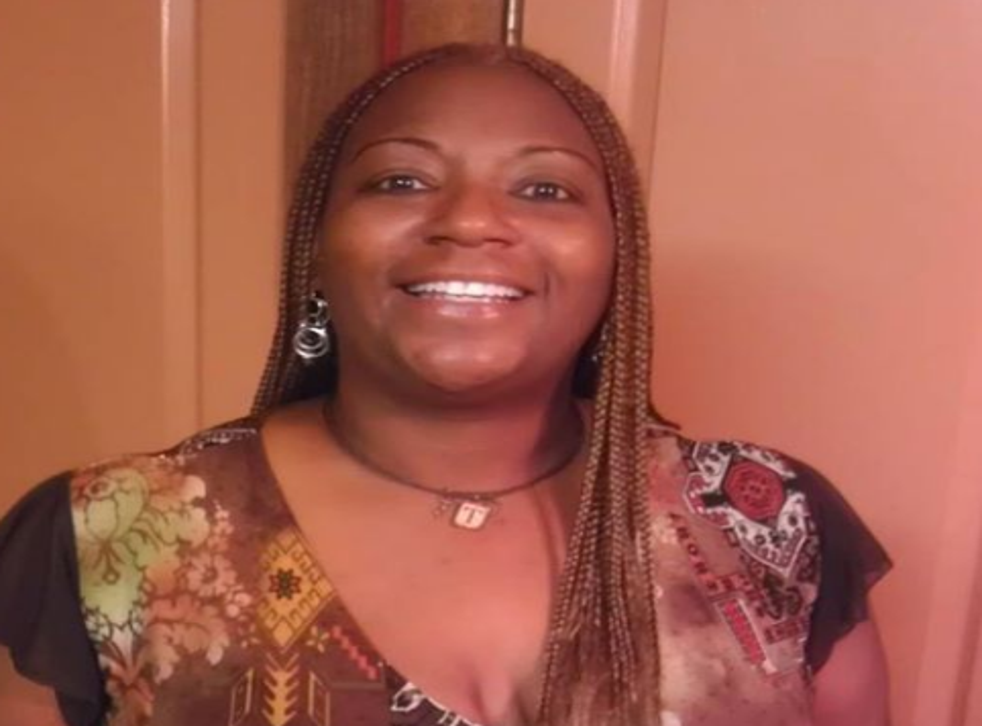 Dying woman 'dragged naked below waist through aisle' of American Airlines flight
The passenger collapsed in the toilet and was declared dead once she had been dragged off the plane
Ravneet Ahluwalia
Wednesday 14 June 2017 14:50 Comments
A 48-year-old dying woman who was found unresponsive in the toilet of an American Airlines flight was pulled through the aisle while partially clothed, according to witnesses.
The passenger, Theresa Hines, collapsed on a Dallas to Minneapolis flight on Monday afternoon.
Cabin crew became aware of her condition after a routine headcount during the 2 hour 45 minute flight revealed one passenger was not seated. Hines was discovered in the rear bathroom of the Boeing 737 after staff opened the door.
When the aircraft landed, witnesses reported a dying Hines was removed face up, with her lower half exposed to the 150 passengers as she was taken out on a stretcher through the plane.
Art Endress, who was seated near the bathroom Hines was found in, described to the Star Tribune how the medics stood behind her head and "dragged her down the aisle." He called the emergency response "out of line" , and added, "The flight attendants could have thrown a blanket on her."
Other passengers on the flight have contradicted Endress' report, however. Dave Sampsell, who also claimed to have been on the flight, told the Star Tribune: "She was not half naked. Her pants were unfastened, but I saw nothing that any of the airline or EMT staff did inappropriately."
American Airlines say the woman was wearing underwear and a shirt when she was taken off the plane on a portable stretcher.
A spokesman for American Airlines said that crew members do what they can "when a passenger is in medical distress" and then "hand over the responsibility for the passenger to the local first responders. We let them do their work."
Minneapolis-St Paul airport spokesman Patrick Hogan confirmed that Hines died shortly after she was found. He added that all staff "were focused on trying to save her life and get her in the jetway, to try to resuscitate her."
Register for free to continue reading
Registration is a free and easy way to support our truly independent journalism
By registering, you will also enjoy limited access to Premium articles, exclusive newsletters, commenting, and virtual events with our leading journalists
Already have an account? sign in
Join our new commenting forum
Join thought-provoking conversations, follow other Independent readers and see their replies