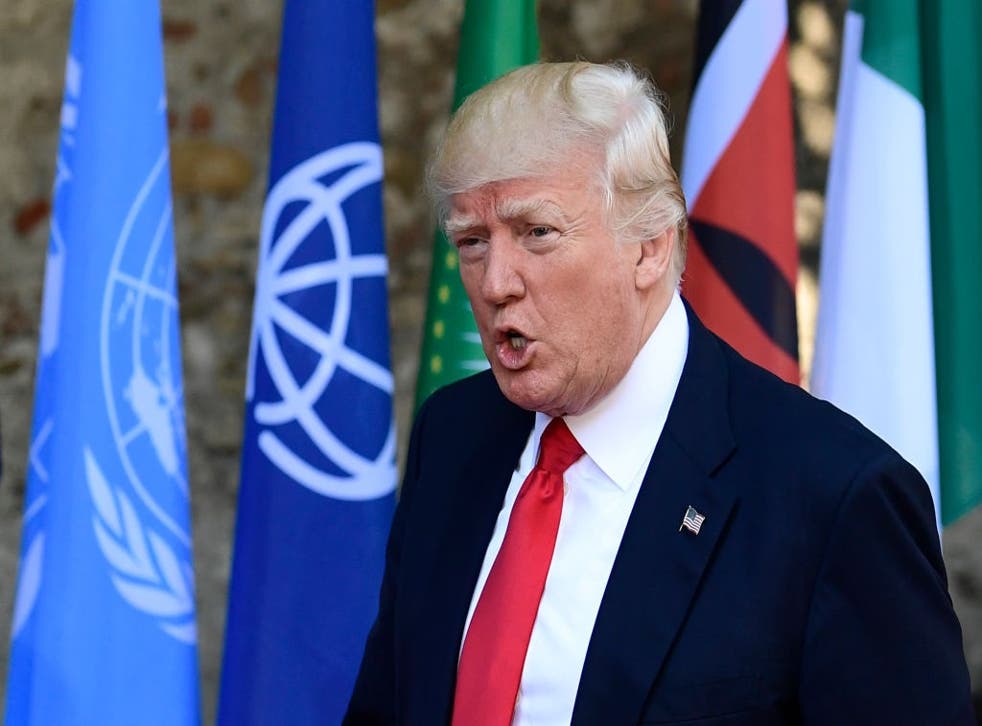 American Idea: Trump Hotel group drop toxic name as they expand their budget chain
Brand hides its connection to the 45th President 
The Trump Hotel group is distancing itself from its unpredictable owner as it expands into new markets, launching two new hotel brands that will not mention his name.
On Monday the company unveiled plans for a new three-star hotel chain called American Idea, providing budget friendly accommodation in small towns. The move is a departure from the luxury hotels in upmarket areas the group is known for.
At a press conference Eric Danziger, the chief executive of the Trump organisation's hotels division, explained that the new brand will reflect traditional US values and honour the local heritage with its properties.
"It is about hometown America," said Danziger. "We look at it as almost flea market-chic. It means in any given city there's history, there's things you can do. You can get a fire truck that was part of that city's history or if it was a hangar factory town, use the hangars in the hotel to share the concept with the community and the people who live there . . . and that's what we're doing." It plans to start with three properties in the Mississippi Delta area.
American Idea is the second spin-off in the last year for the Trump group. Last summer, the company announced its intention to build a new boutique hotel chain called Scion. Scion, meaning 'the descendant of a noble family' was the first Trump owned hotel that would not bear his name. The four-star brand hopes to cater to millennials with a sleek modern design and large lobbies featuring work by local artists.
Details of the first Scion property were also revealed at Monday's press conference. The 100-room hotel will be in Cleveland, Mississippi and will feature a spa and fitness centre, an event hall, two acres of outdoor space, two restaurants and a cinema. Four more Scion locations are to be announced in the next few months.
The Trump group's business strategy is not new. Many multinational hotel companies have created spin off brands to tempt new customers. The Marriot started Moxy, Hilton has Canopy, and Starwood, bought by Marriott last month, developed the Aloft line. But none of these established companies have such a divisive figure as the de facto face of their brand.
The organisation does not publish information about occupancy rates so it's impossible to accurately assess the effect President Trump's personal unpopularity is having on the business. But as a polarising figure many corporate clients have chosen to eschew his properties to avoid controversy.
Trump promoted his hotels and business throughout his election campaign and has come under fire for not distancing himself from his various holdings as he entered office. Keeping his name out of new, high profile hotel launches may also be a way for the President to avoid complaints about potential conflict of interests.
Join our new commenting forum
Join thought-provoking conversations, follow other Independent readers and see their replies