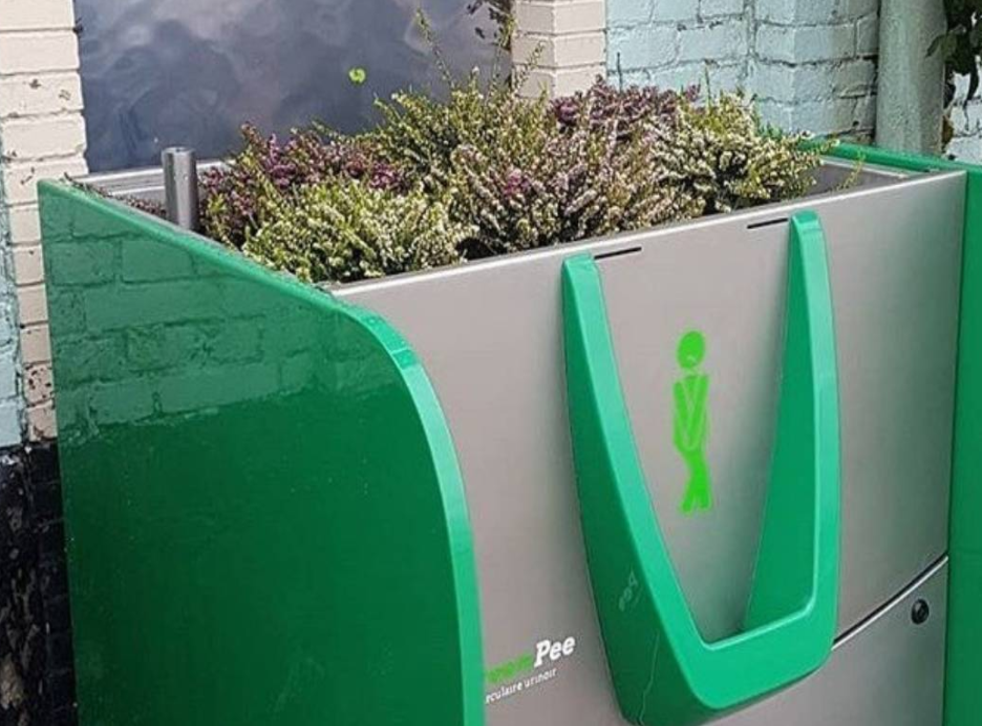 Amsterdam installs urinals in plant pots to deter tourists from peeing in the street
City council invests €50,000 into 'GreenPees'
Amsterdam has taken a bold new measure to tackle tourists urinating in the street: installing special plant pots that double up as urinals.
There are a total of 12 GreenPees spread across the Red Light District and other tourist hotspots of Leidseplein and Rembrandtplein.
The idea is for late-night revellers who are caught short to use the planters, which kill two birds with one stone: they prevent people from peeing on buildings or in alleyways, and the urine collected is used to make fertiliser.
The company already supplies GreenPees to three other Dutch cities and one Belgian city.
Urine is regularly collected from the planters for processing and phosphate harvesting, and GreenPee inventor Richard de Vries insists they are odour-free.
"Peeing against a wall is going to damage historic buildings," he said.
"It is dirty, unhygienic and attracts flies. We came up with the idea of a planter to help keep the city green and provide something we can make fertiliser from."
Amsterdam council decided to invest €50,000 (£45,000) in the innovative solution after a pilot scheme yielded results, with a reported 49 per cent decrease in the number of people urinating publicly in the Schapensteeg Alley.
Cities in France also installed outdoor urinals during the coronavirus lockdown as many public toilet facilities were forced to close.
Lapee urinals were put up around Rennes, while Uritrottoirs, outdoor composting toilets, were installed in Chambéry.
Toilets: A Spotter's Guide

Show all 7
"Lapee fits perfectly with the summer time and Covid-19 hygiene regulations," Lapee co-founder Gina Périer told Dezeen.
"It can be installed basically everywhere. Lapee is made for every place where there is a need for safe and hygienic solutions for womxn to pee."
Join our new commenting forum
Join thought-provoking conversations, follow other Independent readers and see their replies