Amsterdam to move red light district to new 'erotic centre' outside the city in tourism overhaul
The city wants to attract a 'better quality' of tourist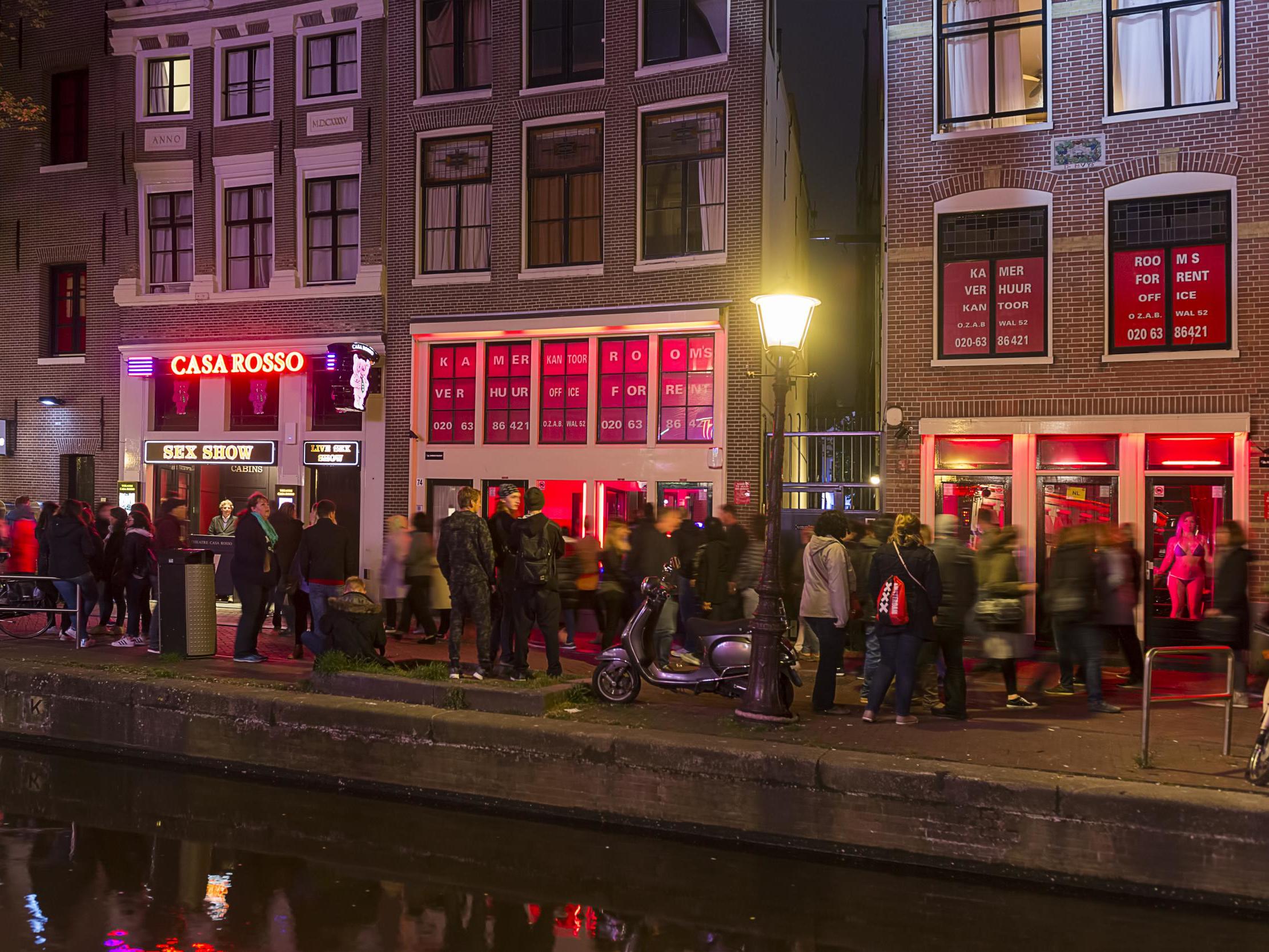 Amsterdam is to move its red light district to a new "erotic centre" outside the city centre in a bid to overhaul tourism in the Dutch capital.
Councillors agreed on plans to move the city's infamous red windows outside De Wallen, a historic part of Amsterdam's city centre, although it's not yet known where the new district will be located.
Plans for this tourism "reset" were put forward by Femke Halsema, the mayor of Amsterdam, to make the city centre more liveable and to crack down on drugs tourism, according to local media.
"These measures aim to result in a better mixture of functions, better control, a valuable visitor economy and strengthening cultural diversity and the local identity, more diverse range of housing and more residents in the inner city, more accessible public space and more greenery," Ms Halsema said.
Ms Halsema, Amsterdam's first female mayor, has long campaigned for the end of the red light district.
In 2019, she vowed to address "the humiliation of women by large groups of tourists".
Following a number of interviews with residents, business owners and the women themselves, Halsema deemed the practice of visitors gawping at the latter with no intention of paying for their services "unacceptable".
Another of Ms Halsema's proposals, to ban tourists from Amsterdam's "coffeeshops", where cannabis is available, faced more opposition over fears it would increase street drug dealing.
The mayor believes that such coffee shops in the centre of the city are largely successful because of the tourist traffic, and this in turn attracts hard drugs and associated crimes. It's hoped that by tackling the organised crime linked to the marijuana trade, as well as the flow of hard drugs, the city can clean up its image.
Every big city has its red light district, where the normal rules of society are suspended, but nowhere does it quite like Amsterdam – with brothels legalised and marijuana tolerated, sex and drugs are openly on sale.
Some tourists are intrigued by the red light district as one of Amsterdam's main attractions, a vivid slice of a lifestyle that, in other cities, is largely concealed. Other visitors feel uncomfortable about venturing into the compact, ragged triangle enclosed by Warmoesstraat, Zeedijk and the street running east from Dam Square. Yet the slumping houses and upright churches make it clear that there is plenty of history here, too, and any visitor should explore the maze of streets that marks the historic core of Amsterdam. During the day, at least, the area is safe.
Join our commenting forum
Join thought-provoking conversations, follow other Independent readers and see their replies