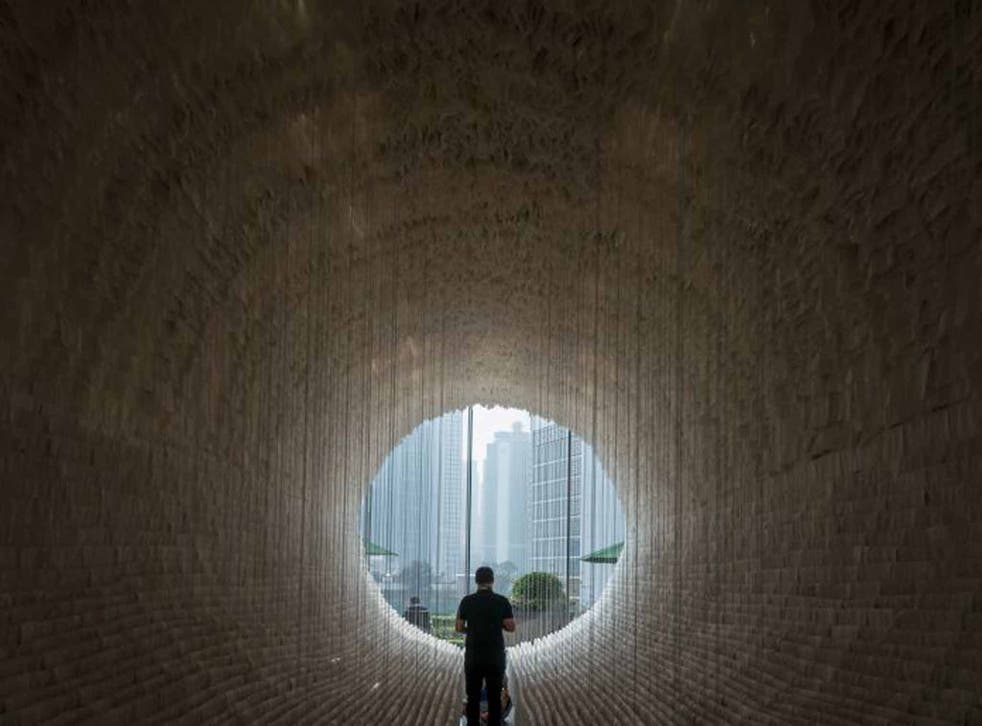 Art tourism: Hospitality finds itself in the frame
Displaying art is an easy and relatively cheap way to add interest and personality to public spaces
What's the biggest trend in hospitality and tourism just now? Let's ignore all the usual breathless predictions about "connectivity" and "web-based interactions" there's something bigger. Art.
I was in Miami Beach last December for the opening of the Art Basel fair and it was the first time I'd ever heard contemporary art take over the traffic bulletins. Art-inspired gridlock broke out as thousands tried to cram into the various opening parties. In March, I was in Hong Kong for Art Basel's other overseas opening. Art was on the front page of every society magazine, and all the princesses and bankers could talk of was which of the 233 galleries they'd get to.
There's even been an art outbreak in Macau, the former Portuguese colony best known for casinos and, er, more casinos. There is a Cultural Affairs Bureau, with a Cultural Events Department dedicated to (according to its head) "luring tourists in with top-notch art". Macau has a few notches to go yet, even to rival its marginally less materialistic neighbour, but it does have its own arts fest in May, and around 200 different exhibitions a year.
Over the sea in Taiwan, the newish Mandarin Oriental is part-gallery, part-hotel, with 1,700 different pieces of art. This is not the abstract melt-into-the-background corporate art that hotels and offices used once to prefer. Mandarin Oriental's market boss, Michael Hobson, says the company wants to offer a "contemporary and definitively local experience at our properties".
It's only when you remember how definitively "un-local" and bland luxury hotels used to be that you realise how much has changed. Even that most neutral of international spaces, the airport lounge, is getting arty. Cathay Pacific is turning the walls of its Hong Kong lounges into galleries. (Declaration of interest: I've just relaunched Cathay's in-flight magazines. On the cover – four artworks by Hong Kong artists.)
Artists are notoriously reluctant to explain the meaning of their work. I don't have any such inhibition, but it's not immediately obvious why tourism and hospitality have gone so art mad. Maybe it's the evolving taste of the super-rich, in turn driven by the Saatchi effect, where work that once seemed so alien suddenly became covetable and marketable. It could be the bohemian influence of boutique hotels.
Or maybe the displaying of art is simply an easy, and relatively cheap, way to add some much needed interest and personality to your public spaces. Maybe parents will now start encouraging their kids to give up the law degree and head to art college instead. The supply of patrons has never been healthier.
Mark Jones is an editor and travel writer currently based in Hong Kong
Register for free to continue reading
Registration is a free and easy way to support our truly independent journalism
By registering, you will also enjoy limited access to Premium articles, exclusive newsletters, commenting, and virtual events with our leading journalists
Already have an account? sign in
Register for free to continue reading
Registration is a free and easy way to support our truly independent journalism
By registering, you will also enjoy limited access to Premium articles, exclusive newsletters, commenting, and virtual events with our leading journalists
Already have an account? sign in
Join our new commenting forum
Join thought-provoking conversations, follow other Independent readers and see their replies