Atlanta power outage could persuade passengers to cut out the connection
Hartsfield airport serves a city smaller than Kansas City or Oklahoma City. Yet it handles more than 100 million passengers a year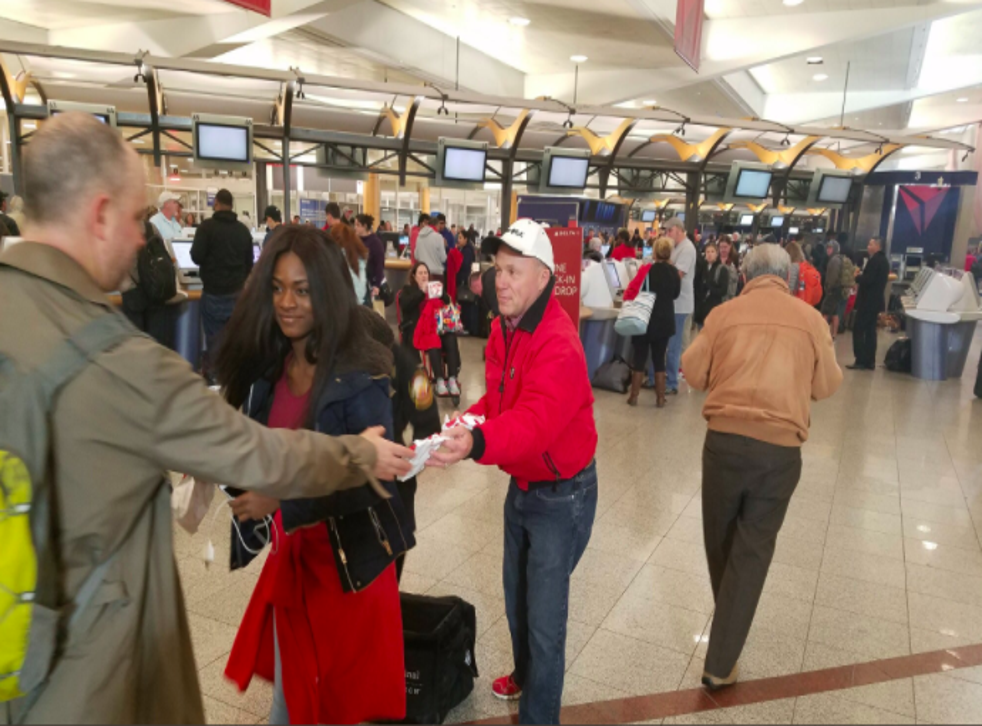 At the start of the most high-pressure week of the year, the world's busiest airport suffered a power failure that stranded tens of thousands of travellers.
Atlanta airport was forced to shut to traffic at 1pm on Sunday, when the lights went out and systems closed down. More than 1,000 flights to and from the airport were cancelled or diverted.
The British Airways departure on Sunday, due in at 6.40pm, was diverted to Washington DC. The return flight to Heathrow was cancelled, leaving an estimated 300 passengers stranded.
A BA spokesperson said: "We have apologised to our customers for the disruption caused by a power failure which affected all airlines operating to or from Atlanta airport yesterday.
"We have offered rebooking options to customers who were affected, and those due to travel to or from the city today."
Georgia Power, which supplies the airport, said: "The issue may have involved a fire which caused extensive damage in a Georgia Power underground electrical facility.
"The fire was safely extinguished by fire crews before Georgia Power could enter the area to assess damage and begin repairs. The event impacted not only the underground facilities, but also substations serving the airport."
Although power was restored at midnight and operations began early on Monday morning, the outage at such a critical time underlined the lack of resilience at Atlanta's Hartsfield airport.
The CNN journalist Betsy Klein kept a Twitter commentary going, which began in mid-afternoon with: "Greetings from Atlanta! The pilot says there is no power at Hartsfield. No plane can arrive at a gate and no plane can depart. So we wait!"
As the effects of the failure began to build, the Federal Aviation Administration issued a "ground stop" intended to prevent flights aiming for Atlanta taking off.
Five hours later, Ms Klein tweeted: "I can't overemphasize how exceedingly patient my fellow passengers have been – esp the young ones. And crew/pilot have been GREAT. But we have also all now been on this full @Delta plane since we boarded at 11:45 am and there hasn't been food or water since late afternoon."
After two more hours the passengers were allowed off Ms Klein's plane. She tweeted: "Hartsfield looks like a war zone. People sleeping on the floor, fighting mostly civilly over outlets [power sockets], elderly people and small children struggling with stairs."
The vast airport's underground railway stopped working, requiring passengers to walk long distances. Stranded passengers were offered shuttle buses so they could sleep on the floor of the Georgia International Convention Centre.
After midnight, airport staff began delivering more than 5,000 meals to passengers who were still at the airport.
Sunday afternoon and evening is normally one of the busiest periods of the week at Atlanta.
As services started on Monday morning, hundreds of inbound and outbound flights were cancelled because planes and pilots were out of position. Delta Airlines, the main operator at Atlanta, cancelled around 300 services. It told passengers that anyone flying to, from or through Atlanta could change their travel plans free of charge while the backlog is cleared.
World news in pictures

Show all 50
The airline is refunding the cost of hotels to passengers who were able to book rooms.
Passengers who were stranded on Sunday were told they had to reprint their boarding passes before trying to travel on Monday.
Despite Atlanta's success in US aviation, it is an outlier. Hartsfield airport serves a city of fewer than half a million people, making it smaller than Kansas City and Oklahoma City. Yet it handles more than 100 million passengers a year. Most of them are transfer travellers; even in this very large airport, the minimum connecting time is as low as 35 minutes for domestic-to-domestic passengers.
Yet Atlanta looks set to cede its world-beating status. According to analysis of current growth profiles by The Independent, by 2022 the Georgia airport will have been overtaken by both Beijing and Dubai.
Improving aircraft technology is adding to the pressure on Atlanta. With Airbus and Boeing creating ever-more efficient aircraft, ultra-low-cost carriers such as Allegiant, Frontier and Spirit are flying more point-to-point routes that undermine the traditional "hub-and-spoke" model.
Fort Lauderdale to Detroit on Spirit and Tampa Bay to Providence on Allegiant are exactly the sorts of new nonstop journeys that previously would have required a change of plane in Atlanta.
Sunday's power failure may hasten more travellers towards these "American Ryanairs".
Register for free to continue reading
Registration is a free and easy way to support our truly independent journalism
By registering, you will also enjoy limited access to Premium articles, exclusive newsletters, commenting, and virtual events with our leading journalists
Already have an account? sign in
Register for free to continue reading
Registration is a free and easy way to support our truly independent journalism
By registering, you will also enjoy limited access to Premium articles, exclusive newsletters, commenting, and virtual events with our leading journalists
Already have an account? sign in
Join our new commenting forum
Join thought-provoking conversations, follow other Independent readers and see their replies