Austria offers free rail travel for a year – if you get a tattoo
Country's climate minister defended the promotion, despite it being criticised for its 'cynacism'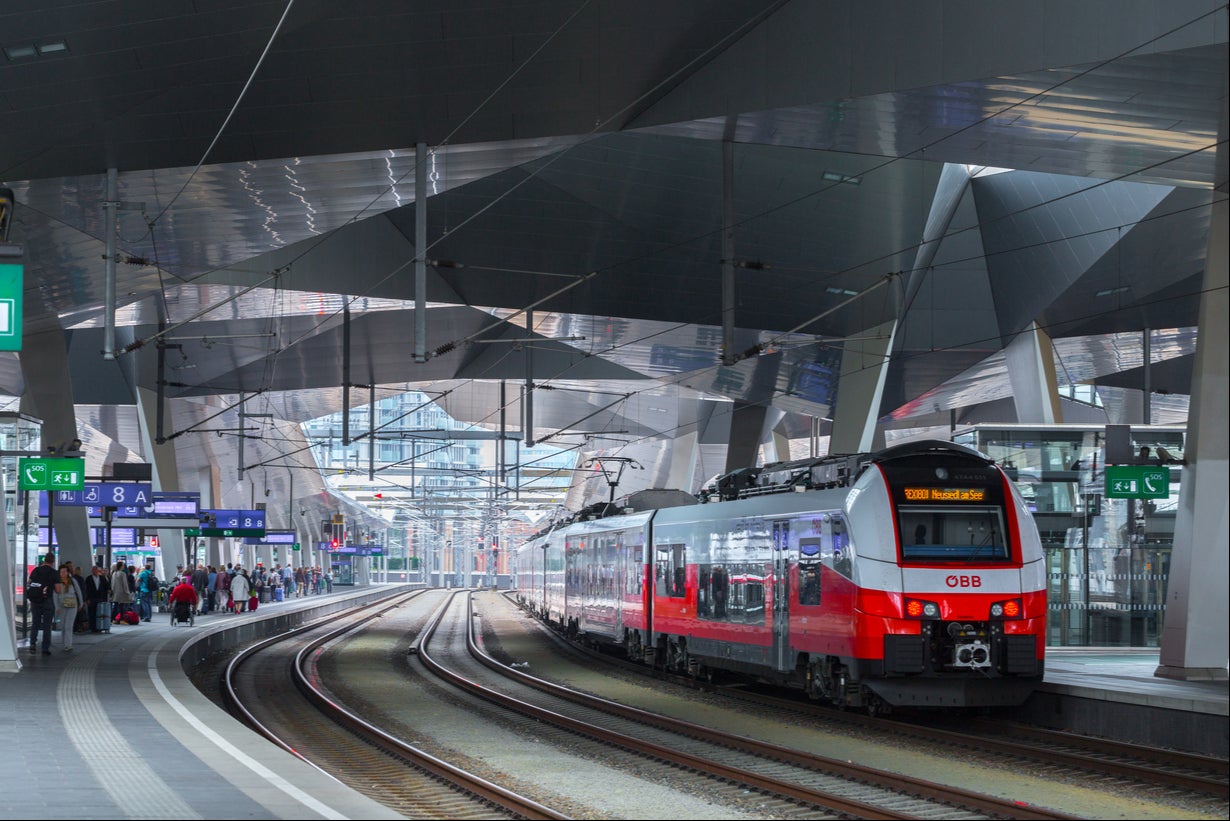 People who get a tattoo of Austria's new railcard have been offered free train travel for a year.
Rail fares usually feel like they cost an arm and a leg – but under this scheme, it's a patch of skin in exchange for an annual railcard worth more than €1,000.
The deal for a Klimaticket – or Climate Ticket – was offered by Leonore Gewessler, Green MP and Austria's climate minister. She shared details of the initiative at a music festival over the weekend before sharing a photo of her own arm, which bore the words "Gewessler takes the lead", reports The Telegraph.
Her tattoo was temporary; however a tent at the festival was offering free railcards to the first three people who got the word Klimaticket inked on their arm. The pop-up tattoo parlour had a banner that read "Aktion geht unter die Haut" (Action that gets under your skin) and has appeared at several events this summer.
German-language newspaper Salzburger Nachrichten reported that six people took advantage of the promotion over the weekend, while last month around 30 attendees of the Electric Love festival took up the offer.
The move has been criticised by some figures, though Ms Gewessler has defended the scheme, telling a local television station that those getting the tattoos "mostly already have some", adding: "This has been carried out with great care. It is only done during daylight and only offered to people over the age of 18."
Henrike Brandstötter, an MP for the Austria's NEOS party, said: "Offering people money for putting advertising under their skin reveals an unacceptable view of humanity from a government minister."
Florian Klenk, editor-in-chief of the weekly Falter newspaper, took to Twitter/X to accuse the campaign of "cynicism and mockery".
However, Jake Lambert, director of One Mobility, which operates the Klimaticket, told the APA news agency that "the feedback at the festivals was extremely positive".
The Klimaticket went on sale in 2021, with the aim of encouraging more people to take public transport over driving in Austria.
Join our commenting forum
Join thought-provoking conversations, follow other Independent readers and see their replies