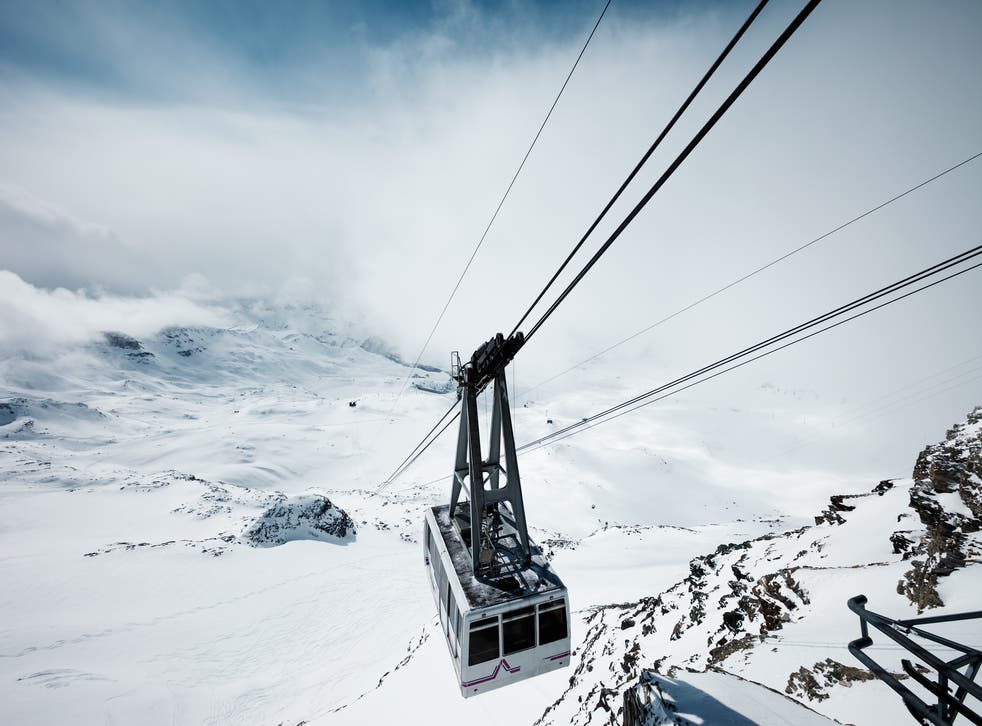 Thousands stranded in Austrian and Swiss ski resorts after heavy snow
Tourists are snowed in at Zermatt resort for the second time this month
Thousands of people have been stranded by heavy snowfall at ski resorts in the Alps, with many unable to return home following skiing holidays.
Train lines and roads to Zermatt in Switzerland and St Anton in Austria have been blocked off, and authorities are asking people to remain in their accommodation for safety reasons.
While some tourists were airlifted out of Zermatt by helicopter, flights were stopped following a deterioration in weather conditions. The official resort website advised against travel to the area: "[Translation] Due to avalanche risk, the road and train line Zermatt-Täsch are closed. Therefore Zermatt is not accessible. Due to current capacity we kindly ask guests not to travel to Täsch/Randa. Guests are asked to look for accommodation in bigger cities like Brig/Visp, Zurich, Basel, Bern, Geneva or Lausanne and to wait there."
At St Anton in Austria, police have restricted travel in and out of the town to cars with snow chains, while firefighter escorts transported some people to a nearby valley.
A spokesperson for the official tourism authority in St Anton told The Independent: "At the moment the street to St Anton am Arlberg is closed," and provided a link to avalanche warnings with details of road closures.
Elsewhere the snow took its toll too, as German newspaper Frankfurter Allgemeine reported that a skier in Bavaria had been killed in an avalanche.
On its website, the Foreign Office updated its advice to visitors to Zermatt.
"Rail and road access to the Zermatt area has been temporarily suspended again due to heavy snowfall and avalanche risk," it said. "If you are in the area, please follow instructions of local authorities and updates published on local Tourism website.
"There's a risk of flooding, landslides and avalanches in some parts of the country. Before travelling, check the local weather forecast for latest information, including any possible dangerous weather conditions.
"If you plan skiing or hiking, check weather conditions and follow local advice before going. Take care and observe all written notices and warnings."
This is the second time visitors to Zermatt have been snowed in this month. On 8 and 9 January, more than 13,000 visitors were stranded after heavy snowfall.
Local officials issued warnings about potentially "large and, in many cases, very large dry avalanches…as a result of fresh snow and strong winds."
The premier resort's website also warned of "possible power breakdowns all over Zermatt."
Roads leading in and out of resort were closed down by police, while all trains to and from resort were cancelled following the Swiss Federal Institute for Forest, Snow and Landscape Research upping the avalanche risk level to the maximum of five.
Join our new commenting forum
Join thought-provoking conversations, follow other Independent readers and see their replies