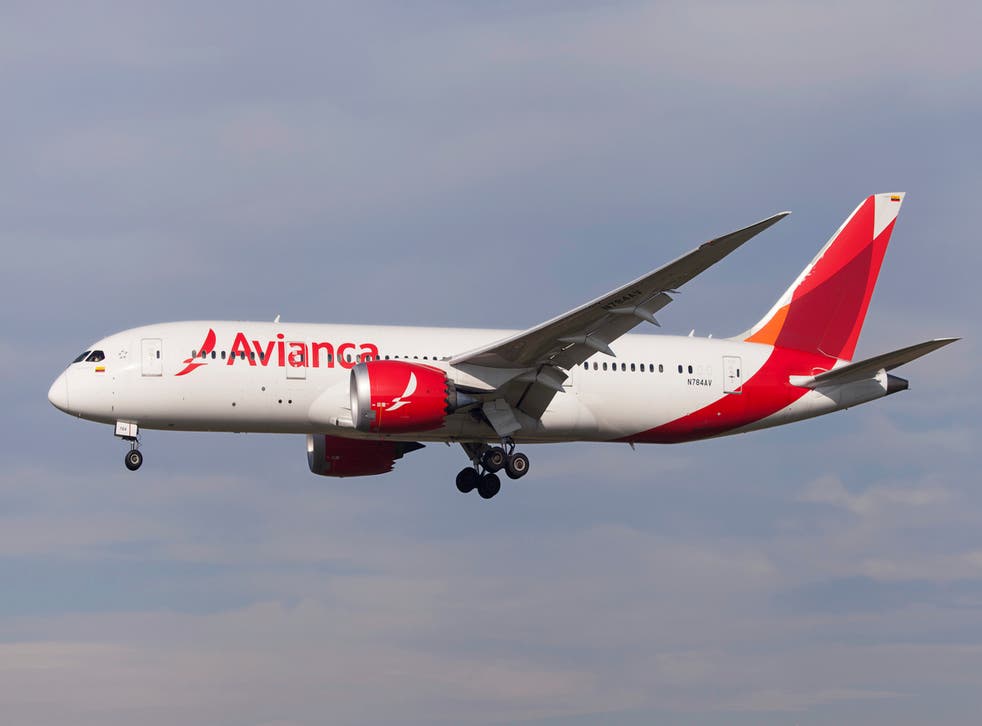 Avianca passenger served apple and pear as vegetarian meal on plane
Passenger on Avianca was left surprised by the vegetarian option, which turned out to be two pieces of fruit
When travelling around the world, vegetarians often have hard luck. And a vegetarian diet combined with an economy class airline meal is, some might say, asking for failure.
But a British passenger on an Avianca flight may have plumbed the depths of vegetarian offerings when his in-flight meal turned out to be an apple and a pear wrapped in clingfilm.
Journalist Steve Hogarty was travelling on the Colombian national carrier when he was served the plate as the vegetarian option.
While the meal was technically vegetarian, it's unlikely it was exactly what the unfortunate Hogarty, a journalist based in London, had in mind.
Social media users were left baffled by the airline's poor meat-free option, though some saw the funny side of it.
Hogarty isn't the first passenger to complain about special airplane meals. In May, Londoner Martin Pavelka was served a single banana as a gluten free meal on ANA, along with a knife and fork.
Pavelka claimed that everyone around him was enjoying a full English breakfast, but a spokesperson for ANA said that the meal service was a "snack" served two hours before landing. However, they apologised to Mr Pavelka.
Avianca did not respond to a request for comment.
Register for free to continue reading
Registration is a free and easy way to support our truly independent journalism
By registering, you will also enjoy limited access to Premium articles, exclusive newsletters, commenting, and virtual events with our leading journalists
Already have an account? sign in
Register for free to continue reading
Registration is a free and easy way to support our truly independent journalism
By registering, you will also enjoy limited access to Premium articles, exclusive newsletters, commenting, and virtual events with our leading journalists
Already have an account? sign in
Join our new commenting forum
Join thought-provoking conversations, follow other Independent readers and see their replies