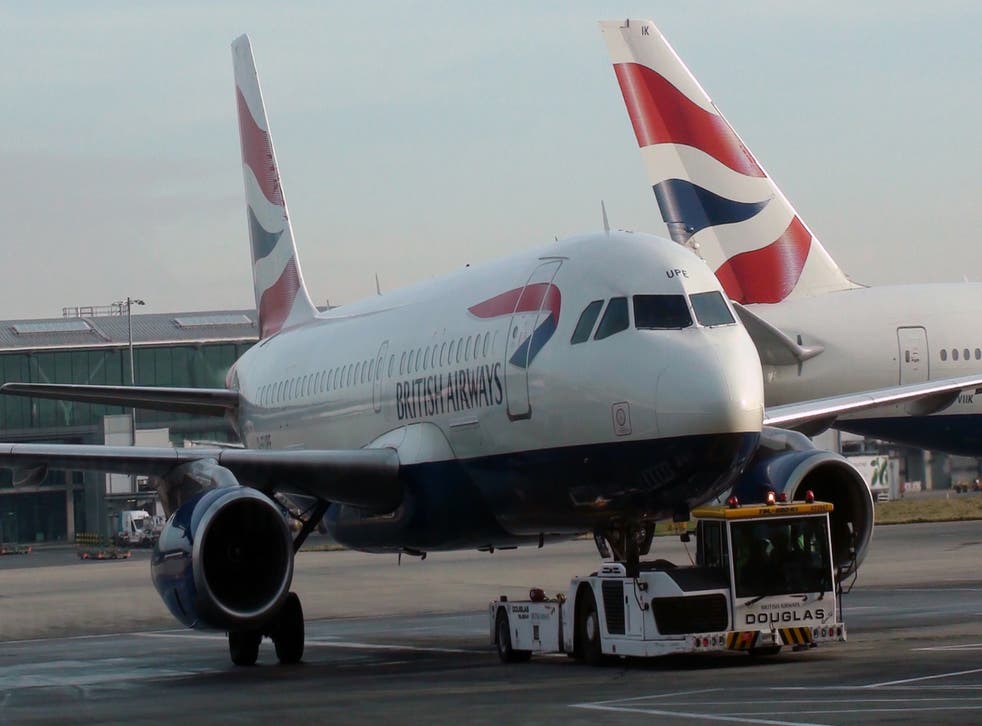 BA flight returns to Heathrow after 'engine fire'
The diverted jet was bound for Athens
A British Airways flight was forced to turn back to Heathrow after witnesses reported seeing flames coming out of the engine.
The Boeing 777, bound for Athens, headed back to the airport within minutes of taking off. Flight tracking website AirNav, showed a graphic of the aircraft departing from Heathrow, circling around Maidstone in Kent and then returning.
Airlive tweeted: "British Airways Boeing 777 (reg. G-VIIH) returning to Heathrow with engine #2 shut down.
"Anyone at BA or LHR know what's going on with G-VIIH??"
The flight departed as scheduled at 1.44 this afternoon but was forced to declare an emergency and return to British Airways London hub.
Social media users took to twitter to share their eyewitness accounts. KaiOelfke wrote: "I saw flames coming out of the right engine a few times. I could see the takeoff from the Cathay lounge."
Krisbob added: "It was covering a flight to Athens, flames seen coming from engine 2 and returning to Heathrow now."
British Airways have not confirmed the fire but have said they are looking into the incident. Speaking to The Independent a British Airways spokesperson said: "The flight landed safely ​after returning to the airport, and our highly trained engineers are investigating what happened.
"The safety of our customers and crew is always our priority. ​​
"We are currently looking after the affected customers and are organising a replacement flight for them to continue their journey to Athens later on Wednesday afternoon.
"We are sorry for the delays they have faced."
Register for free to continue reading
Registration is a free and easy way to support our truly independent journalism
By registering, you will also enjoy limited access to Premium articles, exclusive newsletters, commenting, and virtual events with our leading journalists
Already have an account? sign in
Register for free to continue reading
Registration is a free and easy way to support our truly independent journalism
By registering, you will also enjoy limited access to Premium articles, exclusive newsletters, commenting, and virtual events with our leading journalists
Already have an account? sign in
Join our new commenting forum
Join thought-provoking conversations, follow other Independent readers and see their replies