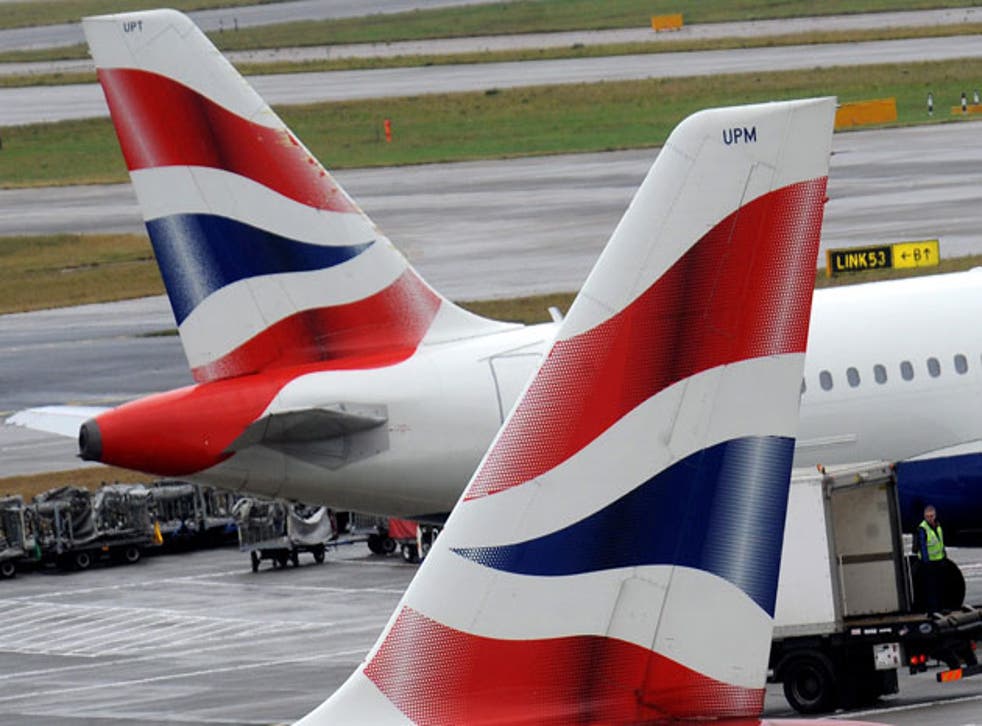 BA staff: we got it wrong over strike
Cabin crew who voted for walkout fear union tactics will lead to defeat
British Airways cabin crew facing the grim prospect of taking part in a highly unpopular 12-day strike over Christmas have begun questioning the tactics of their union leaders.
The planned stoppage is more drastic than anything they expected when they voted to take action against what they saw as high-handed behaviour by BA's chief executive, Willie Walsh, and his management team.
Lawyers for British Airways were in the High Court yesterday trying to secure an order to postpone the strike, on the grounds that many of the 13,000 union members invited to take part in a strike ballot were ex-employees who had taken redundancy. A decision is expected this afternoon.
Union leaders waited until they had secured a 92 per cent majority for industrial action before announcing when and for how long the strike would be held. Many of those who voted expected to be out for three days at a time, starting in January, rather than for 12 days over Christmas.
The first signs of misgivings among loyal union members showed up yesterday on an internet chat room accessible only to members of the British Airlines Stewards and Stewardessess Association (Bassa), a section of the trade union Unite.
One wrote: "I understand the need to act now and show our resolve asap, but I and many others I have spoken to today really believe the Christmas dates are not doing us any favours for the cause. I am seriously thinking January would have been better.
"The public backlash is already enormous and, like it or not, Walsh will play on that [but] many crew will listen to what's on TV and start thinking the same. This will be my third time on strike and I am always with the union, but I have a horrible feeling they may have got this one wrong. I will strike regardless, of course."
The strike is due to begin on Tuesday and continue until 2 January, making it the longest in aviation history. Union leaders defend the timing and length on the grounds that if it had been held in January, the BA management would have toughed it out without negotiating. They also feared that if they called a three-day strike – which, because of BA's roster system, would have meant some staff were striking while others were on rest days – management would have penalised those taking part.
The background to the strike is made more complicated by the internecine politics of Unite, Britain's biggest trade union. It was formed by a marriage of the old transport union, the TGWU, which has been under left-wing control for decades, and the traditionally moderate engineering union Amicus.
Inside this structure, Bassa is in most respects – although not in law – an independent union run by a group of highly paid shop stewards working as cabin crew for BA. They are furious that Willie Walsh and his management team have imposed changes in working conditions without consulting them.
Yesterday, the former Amicus boss Derek Simpson, who is now joint general secretary of Unite, hinted that the union's central leadership had little control over what cabin crews decided. Speaking on GMTV, he described the planned 12-day stoppage as "the decision of the negotiating team".
He added: "That's their judgement of what's needed to bring sense to this. It's probably over the top. What I would urge people to do is to get on to BA and tell them – 'negotiate'."
His sentiments were reflected in some contributions on Bassa's website yesterday, although the majority backed the negotiators and directed their anger at Mr Walsh and at hostile media coverage. Even those worried about the public's reaction say they have no choice but to stick together because they believe that if they give, Mr Walsh will destroy their union. One contributor wrote: "Twelve days over the Christmas period was a step too far. I certainly wasn't aware that in voting to strike it would be 12 days and I have to say I was shocked. I will of course fulfil my decision to strike but I feel physically sick at the thought."
Another wrote: "It goes against the grain to not feel compassion for those not being able to travel, but we are fighting for the future of our jobs, of our right to consultation and negotiation."
Other cabin crew members have complained about the hostility they are encountering from members of the public, including friends and lovers.
One woman wrote: "I got a massive rant on my Facebook from one of my supposed friends. Nice! I used to quite fancy him but not any more."
In the high court, Bruce Carr QC, representing BA, told Mrs Justice Cox: "An injunction is sought to restrain Unite from taking action which its own joint general secretary, Derek Simpson, has described as 'probably over the top'. With what appears to be withering contempt for the concerns of over one million passengers and those whom they wish to visit over Christmas, Unite has induced strike action over the most important two weeks of the year for the travelling public."
Shortly after the court hearing began yesterday afternoon, Mr Simpson and Unite's other joint leader, Tony Woodley, met airline executives in an attempt to find a solution. Unite is asking BA for £400,000 a week in extra staff pay to call off the strike but have agreed they cannot get back the equivalent of 1,700 jobs lost through redundancies.
To make things worse, Aslef announced yesterday that Eurostar drivers will strike tomorrow and Saturday. Baggage handlers and check-in staff for some airlines at Heathrow and Aberdeen airports will start three 48-hour walk-outs from 22 December.
Gordon Brown said yesterday he was "very worried" by the prospect of a BA strike, and warned that BA and the unions must both consider the damage the airline would suffer if they cannot reach a resolution.
Register for free to continue reading
Registration is a free and easy way to support our truly independent journalism
By registering, you will also enjoy limited access to Premium articles, exclusive newsletters, commenting, and virtual events with our leading journalists
Already have an account? sign in
Register for free to continue reading
Registration is a free and easy way to support our truly independent journalism
By registering, you will also enjoy limited access to Premium articles, exclusive newsletters, commenting, and virtual events with our leading journalists
Already have an account? sign in
Join our new commenting forum
Join thought-provoking conversations, follow other Independent readers and see their replies