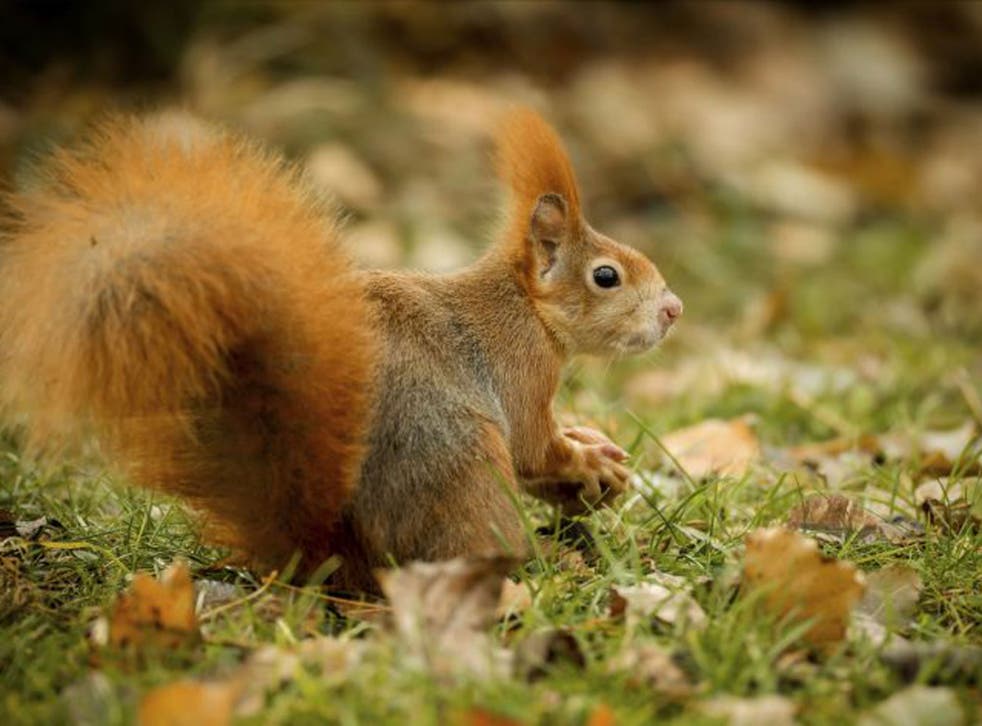 Backstage travel: The Conservation Ranger
Caring for creatures, great and small, in woodland Cumbria
A recent RSPB survey claimed that the majority of Britons have never seen a native red squirrel. However, head to a holiday village in Cumbria and the likelihood of spotting a flash of russet among the trees increases. Emma Tapp is Senior Conservation Ranger at Center Parcs Whinfell Forest, home to one of England's last remaining colonies of red squirrels – there are around 130 of them in the 400 acres of woodland. "We have our own red squirrel ranger who takes care of them, as well as controlling grey squirrel numbers," she says.
Tapp trained in animal conservation – spending a year in South Africa looking after baby cheetahs – before becoming a conservation ranger at Whinfell. "My goal was to work in veterinary nursing, but I fell into wildlife and conservation, and I've got a big passion for it now." When she's not managing her team of five, Tapp volunteers for the local bat group and the Penrith and District Red Squirrel Group.
Many guests at Center Parcs – who come to this sylvan setting to enjoy the "Subtropical Swimming Paradise", tennis courts, spa, archery, Segways and more – are surprised by the resort's behind-the-scenes conservation work. "We recently completed our second brown hare survey of the year; there are also three-month breeding birds surveys and a badger survey twice a year. We do nest box checks in May and clean them out in November," Tapp explains. "We do litter checks in the forest for fire hazards and fill feeders for animals. We also take guests out on educational walks, including night tours."
The Easter holidays have just come to an end, a traditionally busy period for the whole resort, so it'll be back to monitoring and conservation until the summer. "And talking to Wonky – he's a pheasant with a wonky beak," Tapp jokes. But things can get quirkier than that. "A few years ago I found a bat on the ground. There wasn't a heater to hand so I wrapped it in tissue. To keep something warm you're told to put it close to your heart – which happened to be in my bra. I looked after it during the day; it woke up during a meeting and I released it that evening back into the forest."
Heart-warming rescues aside, there are more palpable aspects to the conservation work at Whinfell. A few years ago, tree pipits disappeared from the forest. The team worked hard to clear the young, coniferous saplings that were taking over the landscape, to encourage the reintroduction of gorse, hawthorn – and dainty, feathered tree pipits – to the site. Even the smallest of visitors are cared for here.
The new Center Parcs Woburn opens in June (centerparcs.co.uk).
Join our new commenting forum
Join thought-provoking conversations, follow other Independent readers and see their replies