Beach hut prices soar by 40% with some costing £325,000
Most popular are selling for the average UK house price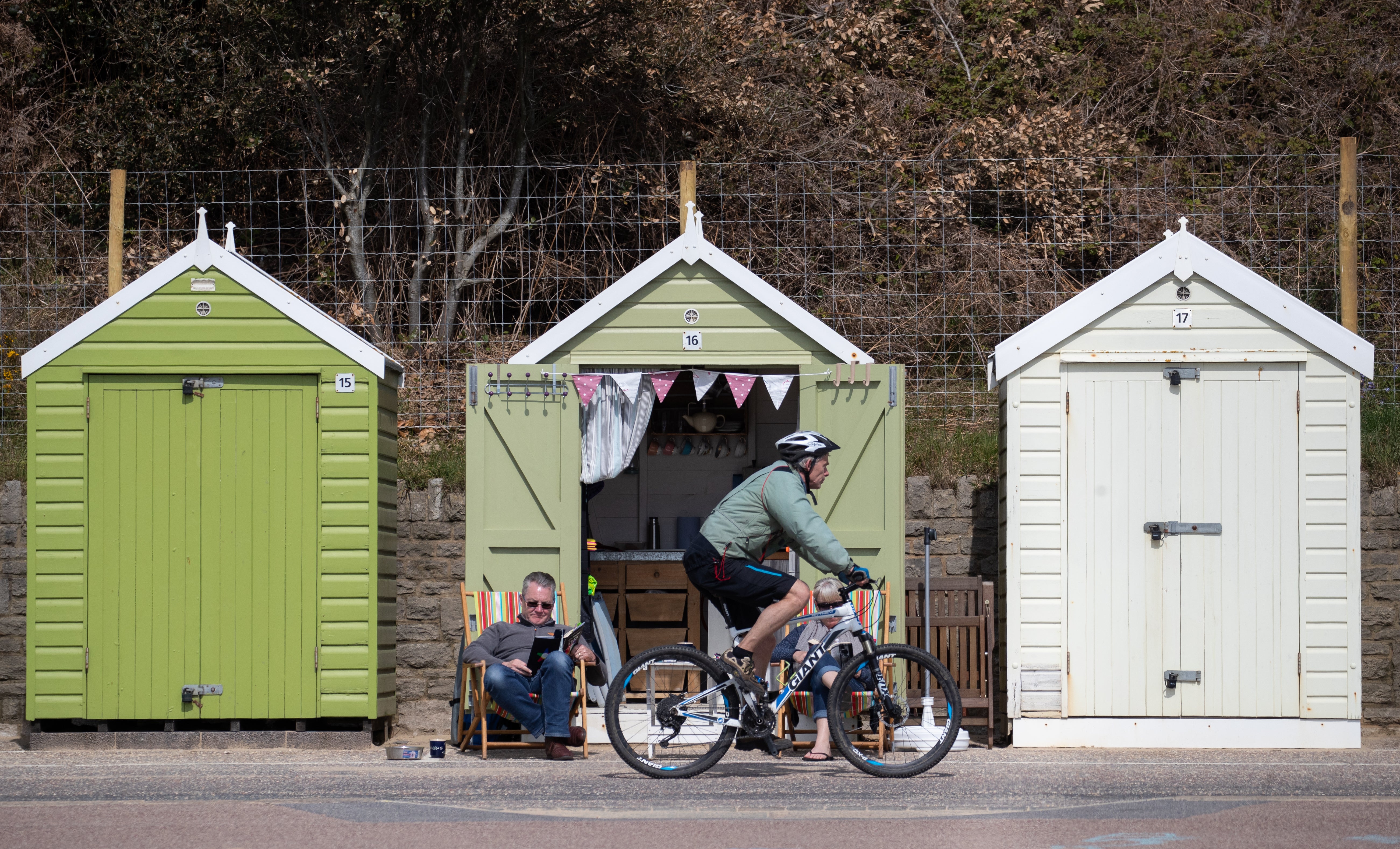 Beach hut prices are soaring as the UK prepares for a summer of largely domestic holidays.
Huts are costing 40 per cent more than in 2020, according to hotel bookings site Hoo, with the average price now reaching £36,034.
However, the most sought-after huts in the most popular slots are fetching nearly 10 times that much.
Beach huts in Mudeford, Dorset, are notoriously expensive, with some selling for £325,000 – the same as the average house price in the UK.
"With another summer of staycations on the cards, they're likely to climb in value considerably over the coming months," said Hoo's Adrian Murdock of hut prices.
Although most buyers are looking to purchased a beach hut for their own personal use, some are looking at it as an investment opportunity, according to estate agent Andy Denison of Denisons estate agency.
"You can rent out a hut for £1,000 a week in the high season, and currently they are fully booked," he said.
Foreign holidays are currently illegal in England, until 17 May at the earliest.
Travel restrictions have prompted a surge in staycation bookings, with many Brits opting for a holiday within the UK this summer rather than risking forking out for a foreign trip that may not go ahead.
One beach hut in Mudeford Spit, Christchurch Harbour, hit headlines in July last year after it was purchased for a record-breaking sum of around £325,000.
The small hut measuring just 12ft by 10ft attracted four potential buyers, two of whom did not view the property.
The hut is fitted with a small kitchen, a chemical toilet and a bed "which can sleep four", although overnight stays are only permitted between March and October.
Owners also have to cough up annual council rates to the tune of £4,500 per year.
Mudeford Spit is home to 360 huts, all of which are privately owned, and cannot be reached by car.
On the eastern side, the sandy beach faces the Solent and looks across to the Isle of Wight.
Join our commenting forum
Join thought-provoking conversations, follow other Independent readers and see their replies