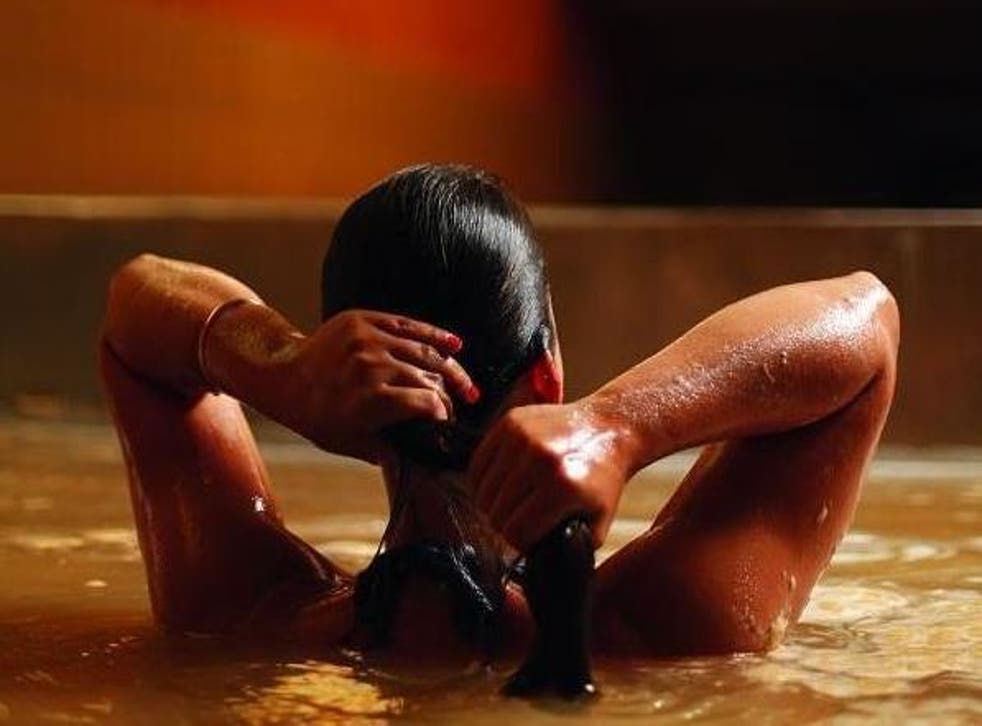 Bathe in brew at the world's first beer swimming pools
Where to go if you want to have a bath in gallons of beer
The Schloss Starkenberger brewery in Tarrentz, Austria, is home to the world's first beer swimming pools.
There are seven 13ft pools, full of beer, which can be visited for £200 per two-hour session.
Despite there being a potential 42,000 pints to consume in total, the pools are known for their health benefits.
The beer's calcium and vitamins are said to soften the skin and remedy skin conditions.
Additionally, the baths increase blood circulation and the hops are said to have a calming impact on body and soul.
Visitors can sip fresh glasses of beer while bathing, but are cautioned against drinking the pool beer, because of the heat, and also due to it being full of sweaty people.
The pools are not cleaned after each dip.
There are 13 different beers available in the castle's brewery.
The pools sit in the cellar of the 700-year-old Starkenberger Castle, where the brewery operates in the old fermentation rooms.
In 2005, the vats became obsolete and the owners decided to put them to good use. In the castle's cellar, artist Wernfried Poschusta modified the old fermentation rooms.
After being inaugurated in 2005, the pools have proven popular and are sold out more days than not.
If soaking yourself in beer has made you sick of the stuff, there is a whisky distillery to sample in the surrounding area.
Join our new commenting forum
Join thought-provoking conversations, follow other Independent readers and see their replies