The Independent's journalism is supported by our readers. When you purchase through links on our site, we may earn commission.
Plane picnics: The best 'Take on Board' choices at Heathrow, Gatwick and other airports
The airports offering plane picnics to make your flight more appetising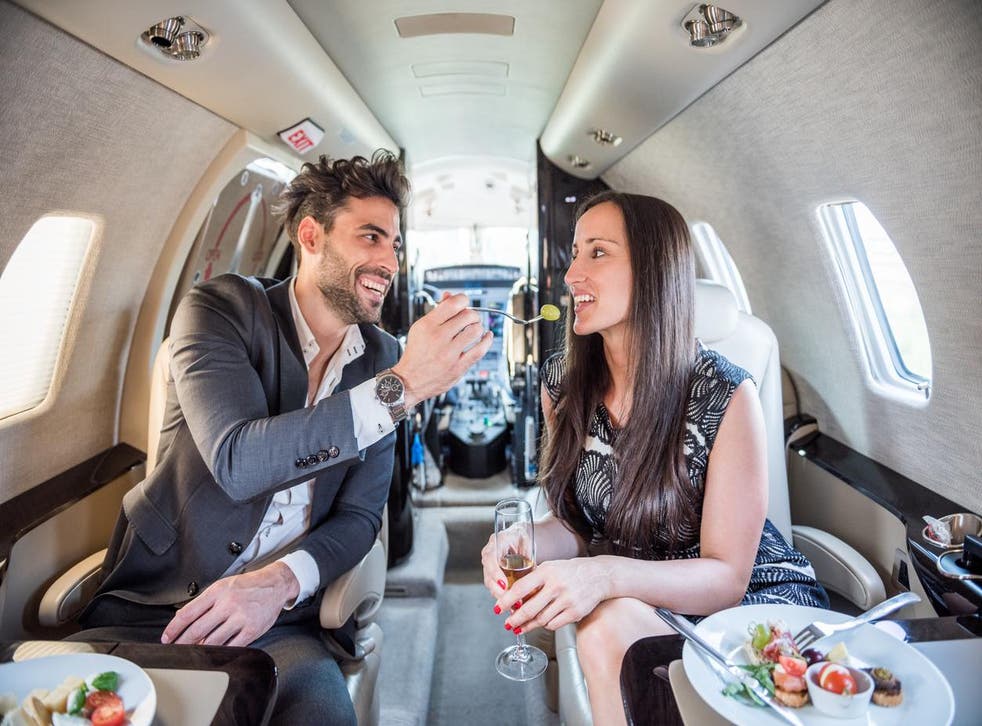 Whether you are flying first class or economy, airline food is often as appealing as a microwaved ready meal from the reduced counter. But unsatisfied tummies no longer need to spend an entire flight grumbling, many gate-side restaurants now offer breakfasts, lunches and dinners that can be taken away to enjoy up in the clouds.
Take off with a Gordon Ramsay take away from Heathrow
All restaurants at Heathrow displaying the Take on Board sign offer dishes to be eaten in flight. Order Italian classics from Ca'puccino, seafood treats from Caviar House & Prunier, a flight hamper from Fortnum and Mason, noodles and rice dishes from Wagamama and world food from Giraffe.
The man largely responsible for the plane picnic revolution, Gordon Ramsay, is relaunching his Plane Food restaurant at Heathrow's Terminal 5 this week. This will include a Plane Food Grab & Go menu that could include a sushi tray, lobster and avocado brioche roll and grilled chicken Ceasar salad.
Swing by Grain Store before boarding at Gatwick's South Terminal
Gatwick has a range of eateries with take on-board options. Garfunkels, Nandos, Jamie's Bakery, world food specialist Wondertree and Yo! Sushi all offer this service. But to take off in style, head to Grain Store. It's an off shoot of the hip original Grain Store restaurant at London's Kings Cross and the menu is every bit as enticing, although it has been adapted for customers in transit. It opens at 3am when the all-day take away counter is largely stocked with breakfast baps, sausage sandwiches and pastries. At lunch time a selection of salads and hot and cold sandwiches arrive and there is a continuous supply of cakes from the in-house pastry chefs. Bento boxes for breakfast, lunch and dinner are coming soon too.
Go Dutch with the Amsterdam Bread Company at Schiphol Airport
Designed with people on the move in mind, the Amsterdam Bread Company is all about freshly baked pastries and bread topped with seasonal, locally sourced food. Whether you want breakfast, lunch or dinner to take on the flight, they have it catered it for. Other take away options to look out for at Schiphol include sandwiches and salads at GrabandFly, organic and fair trade sandwiches and snacks at Fair Taste and muffins, croissants and donuts at Kiosco Comunal.
Pack a feast from Marquette at Dublin airport
This food market inspired restaurant in Dublin airport's Terminal 1 offers locally sourced, organic world dishes for breakfast, lunch and dinner. Make a beeline for Marquette's breakfast croissant, gluten-free pastries and deli sandwiches, ideal for eating on board. Other healthy food to fly with can be found at Street Feast, which specialises in burritos and bowl food, Chopped, which is all about salad and juice, Wrights Of Howth where you will find sushi, salads and sandwiches and Butlers which is stocked with salads, sandwiches and pastries.
Take your pick of a mix of restaurants at Toronto airport
Many of the restaurants at Toronto Pearson International Airport have quick menu items that are designed to be eaten while flying. Choose from salads and sandwiches at Vinifera, Fetta, Heirloom and Apropos, Indian street food at Marathi, sushi and other Japanese small plates at Acer, gourmet burgers at Nobel Burger and pasta and pizza at Corso.
Get a taste of home from Carluccio at Dubai airport
Before boarding, grab a panini and salad from the fridge at the Dubai airport branch of this infamous Italian-deli style chain. Fill up your tray with pasta, salads, sandwiches and cakes and tuck in as soon as the seat belt signs go off, while your neighbouring passengers eye you with envy.
Grab a carry on tray from Kitchen by Mike at Sydney Airport
Pick up a carry on tray pack at Kitchen by Mike before boarding at Sydney Airport terminal 1 International. Esteemed Aussie chef Mike McEnearney is behind the seasonally rotating menu of home style delights. Boarding passengers can choose from salads, roast veg, light meat and fish dishes, homemade cakes, puddings and fruit. Sumo Salad is the other restaurant at Sydney Aiport to offer take off food, it specialises in locally sourced, nutrient packed meals, such as wraps, salads, soups, chargrilled meats and cold pressed juices.
Check in to the newly landed Shake Shack by the LAX runway
Acclaimed burger joint Shake Shack opened its doors for the first time last week at Los Angeles International airport. Stop by and add a breakfast sarnie, hot dog or burger, fries and a milk shake to your hand luggage. If you're passing through JFK airport in New York, they have a take-off option gate side there too. Other restaurants with grab and go offerings at LAX include global comfort fare at The Kitchen by Wolfgang Puck and sashimi and sushi from Chaya Sushi.
Make a Pret stop at Singapore's Changi airport
There are dozens of great eat in restaurants at Singapore's Changi airport, but if you don't have time to eat in, you can always rely on Pret A Manger for a familiar selection of sarnies, cakes and snacks to take on board with you.
Register for free to continue reading
Registration is a free and easy way to support our truly independent journalism
By registering, you will also enjoy limited access to Premium articles, exclusive newsletters, commenting, and virtual events with our leading journalists
Already have an account? sign in
Register for free to continue reading
Registration is a free and easy way to support our truly independent journalism
By registering, you will also enjoy limited access to Premium articles, exclusive newsletters, commenting, and virtual events with our leading journalists
Already have an account? sign in
Join our new commenting forum
Join thought-provoking conversations, follow other Independent readers and see their replies