The Independent's journalism is supported by our readers. When you purchase through links on our site, we may earn commission.
The world's 10 best beaches – from Grace Bay to Playa Norte
Smooth, sandy and sizzling hot, these beaches are best in show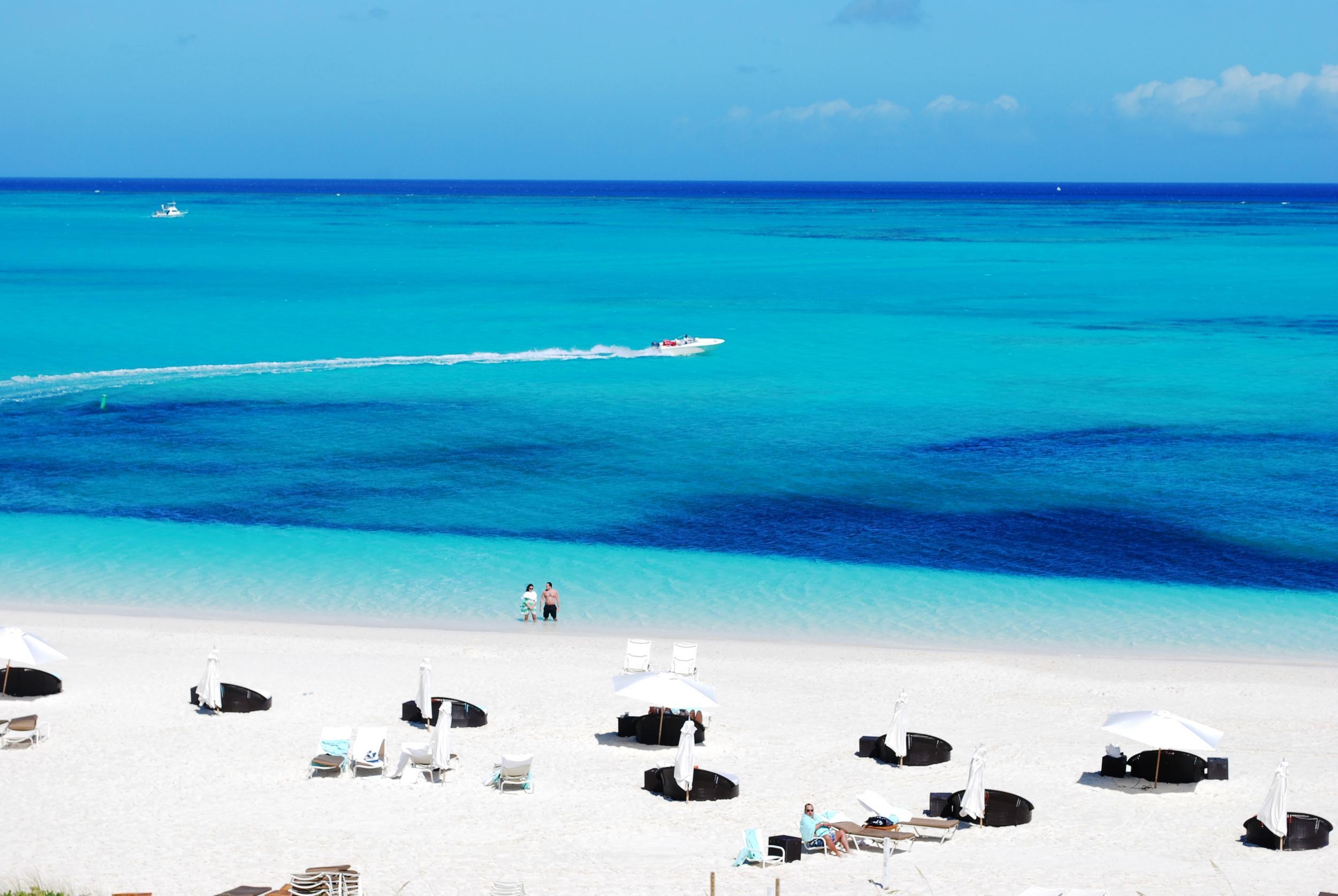 With the UK flitting between drizzly skies and bitterly cold conditions, now's the perfect time to indulge in some beach porn.
Feast your eyes on TripAdvisor's list of the world's best beaches; from water sports in the remote Turks and Caicos to golden sands in one of Europe's best city beaches, here are the top 10 for 2018.
Located off the northeast coast of Providenciales island, Grace Bay is 2018's number one beach in the world.
Characterised by its white sand, the beach is protected by a barrier reef a mile out to sea, which diminishes the impact of Atlantic Ocean swells.
A part of the Princess Alexandra National Park, the beach is ideal for water sports, with clear water and no rocks or seaweed.
TripAdvisor's number one beach in 2017 may have fallen a place, but remains among the world's best with its crystal-clear water and excellent snorkelling opportunities.
The beach is located on Fernando de Noronha, a collection of islands 220 miles off the Brazilian coast. They're known for volcanic formations such as Morro de Pico, and the entire archipelago is Unesco-protected to prevent damage to the coral.
Located in Cuba's Matanzas resort, Varadero has natural attractions including caves and cays (small sandy islands above coral reef).
Sitting on a 13-mile long peninsula characterised by soft sands, the beach is close to many hotels and virgin forest.
Situated in Aruba's Oranjestad neighbourhood, Eagle Beach is known for its soft white sand, sea turtle nests and photogenic fofoti trees.
On weekends, tennis is popular, while at Easter families observe a local tradition of camping out on Eagle Beach.
This coral-sand beach is actually 6.3 miles long; but this literal shortcoming is more than made up for by the fact that you can walk the entire thing, as it's all public property.
Lined with restaurants, hotels and bars, Seven Mile Beach is popular by day and has a lively atmosphere by night. It's also popular for snorkelling thanks to friendly stingrays at Stingray City, while the Cayman Turtle Farm is nearby.
La Concha in San Sebastián is considered one of the loveliest city beaches in Europe.
Nestled between Urgull and Igueldo Mountains, the beach has golden sands and clear water and is ideal for long walks. It's also popular for kayaking and boating.
This 2.5-mile Floridian beach is popular for parasailing, jet skiing and boat excursions, where lucky visitors may spot dolphins.
Regularly ranked as one of the USA's best beaches, its Pier 60 recreation area is ideal for families, with street performers, musical acts and many restaurants and bars.
The second seven-mile beach on the list (lucky number) was once riddled with pirates (say what you will, they have good taste) but nowadays you're more likely to find sun worshippers, beach bums and people with their head buried in a book, cocktail in hand.
With sandy beaches and many resorts, Bavaro is popular with tourists and can get crowded; its azure waters, golden sand and long, walkable stretches make it easy to see why. There is also a golf club and shopping centre nearby.
A palm-tree-lined sandy beach close to Cancun, Playa Norte is popular with cyclists and walkers, and great local seafood is sold at regular points along the way.
The beach is considered to be quieter than others nearby, and a good spot for gentle snorkelling.
Join our commenting forum
Join thought-provoking conversations, follow other Independent readers and see their replies