Glasgow named the best UK city for millennials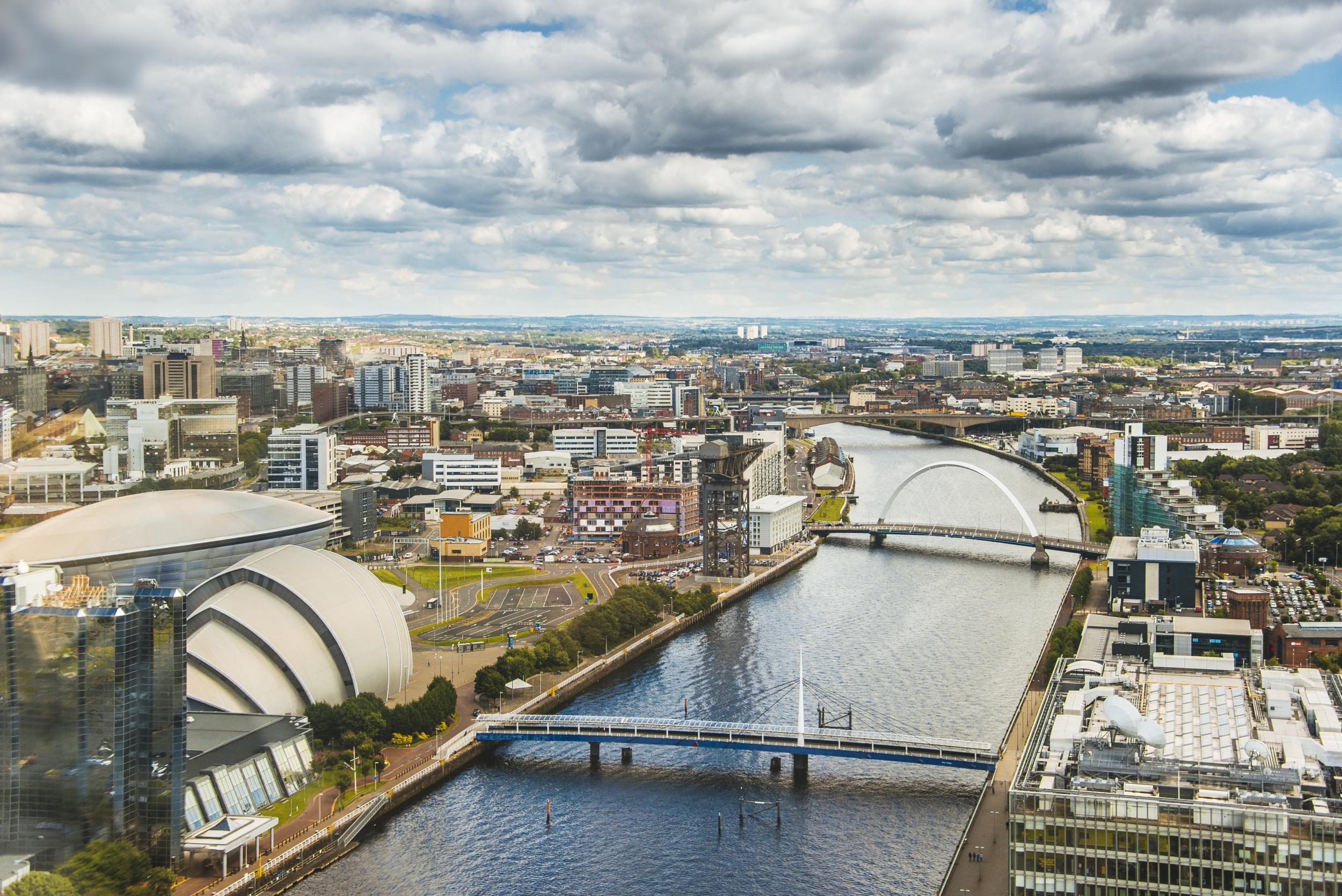 Glasgow has been named the best city for millennials to live and work in, according to new research.
Despite its high cost of living, London came in second place, with Aberdeen following in third.
Credit rating company Totally Money looked at 63 UK cities and assessed them on factors including work opportunities, cost of living, property prices and "fun stuff" to do.
Cities were defined as places where "economic activity takes place in urban areas".
The 10 best under-the-radar European cities, from Malmö to Tallinn
Show all 10
The report took into account things like weekly earnings, graduate work prospects, employment rates and the number of business start-ups.
Outside of work, the cost of a cappuccino, gym membership, the price of a meal out for two, and even the number of Remain voters in an area were judged.
A range of entertainment and cheap housing pushed Glasgow to the top spot, with a one-bedroom property costing £544 per month to rent on average.
In comparison, a one-bedroom flat in London costs over £1,000 more, with an average monthly rent of £1,633.
Despite the high cost of living, plenty of entertainment options and the highest weekly earnings – £727 per week – and the highest number of graduate hires across the UK put the British capital in second place.
Coming third in the ranking, Aberdeen has the same employment rate as London, higher-than-average weekly earnings and an average monthly asking rate of just £478 for a one-bedroom flat.
At the other end of the spectrum, Basildon in Essex comes bottom with just 2 per cent of graduates finding work and a dearth of extra-curricular activities.
While Sheffield and Leeds continue to be popular student towns, the Yorkshire cities of Doncaster (62nd), Wakefield (60th) and Huddersfield (59th) performed poorly in the ranking. Although housing is cheap across these three cities, wages are low and the figure for available graduate jobs stands at just 6 per cent across all three cities.
The full list of 63 UK cities can be found here.
Top 10 UK cities for millennials
1. Glasgow
2. London
3. Aberdeen
4. Liverpool
5. Bristol
6. Gloucester
7. Southampton
8. Cambridge
9. Cardiff
10. Middlesbrough
Join our commenting forum
Join thought-provoking conversations, follow other Independent readers and see their replies