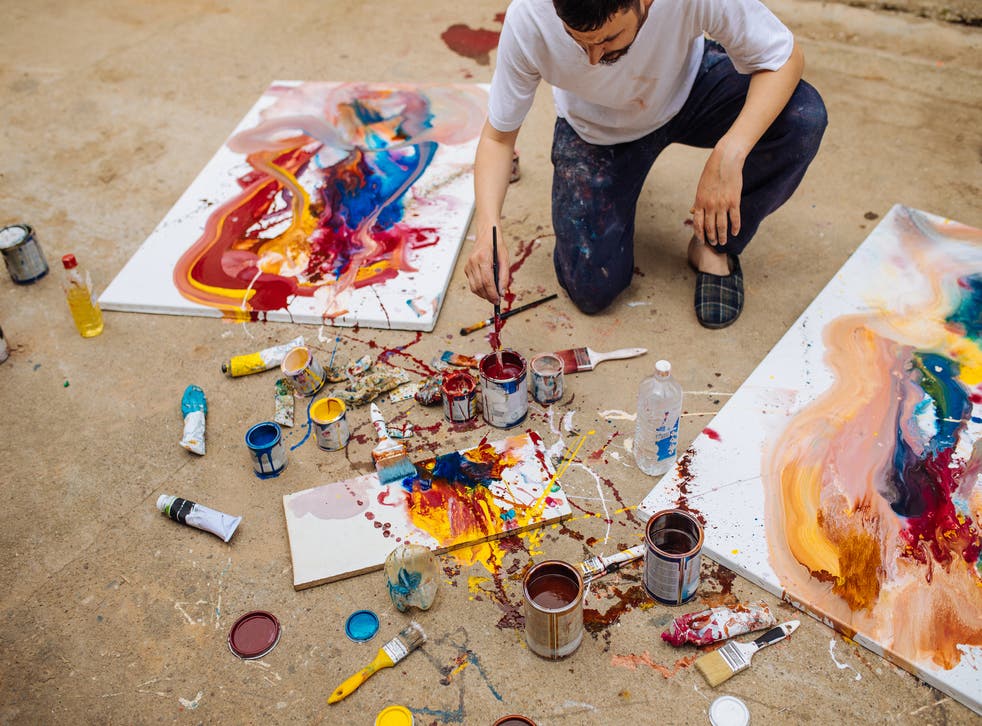 The 10 best creative breaks, from dancing in Cuba to cooking in France
Get your creative juices flowing with our pick of the best breaks out there
Searching for something more fulfilling from your summer vacay than the usual booze infused beach holiday? Check out this selection of creative breaks and discover something to challenge, inspire and satisfy your artistic sensibilities.
Cook up a storm
Learn how to create the perfect patisserie in the home of baking: France. Le Gargantua cooking school is located between Bordeaux and Toulouse and offers a range of residential courses from an afternoon to five days. Groups are kept to a maximum of six people in order to ensure every participant receives individual attention and prices include accommodation, food, drink and collection to and from the local train station. On your marks, get set: BAKE!
Build a wall (the good kind)
Spend a worthwhile two days learning a new skill and maintaining the beautiful natural landscape of the Cotswolds with a dry stone walling course. While there are a number of operations offering dry stone wall courses around the country, the one hosted by the Cotswold's Conservation Board provides beginners with the opportunity to learn how to dismantle walls, sort stone, lay foundations, build up the wall, add through and copping stones, and use all the necessary tools.
Get knitting
Never considered a knitting holiday? Keep up! Knitting holidays or "retreats" aren't new and there are many opportunities for wool aficionados and amateurs alike around the globe. Westcliffe Knitting runs regular knitting breaks throughout the year for all abilities, from £150. The holidays take place at a small guest house in Blackpool and include sessions with a range of visiting tutors. The prices listed on the website are all-inclusive packages that incorporate accommodation, breakfast, lunch, dinner, refreshments, workshops and excursions. There are no single supplements, making this a perfect choice for lone travellers.
Commit your thoughts to paper
The original and, arguably, one of the best, Arvon has been running residential writing courses and retreats since 1968 from three bases around England: Shropshire, Devon and Yorkshire. Located in peaceful, rural surrounds, creative writing courses are run by globally respected authors, playwrights and poets, such as Ali Smith, Andrew McMillan and Malorie Blackman. Budding scribes can sign up for courses in fiction, life writing, songwriting and short stories, and there are grant opportunities available for those on a low income.
Shimmy and shake
Learn how to shake your tail feathers in the home of salsa: Cuba. Located in Santiago de Cuba, the island's second city and home of traditional Cuban music and dance, this trip offered by Responsible Travel includes 30 hours of intensive dance tuition over two weeks and homestay accommodation. Each participant is partnered with a professional dance tutor, so there's no excuse not to shimmy home. Classes on offer include salsa, Haitian meringue, Afro-Cuban rumba and cha-cha-cha.
Throw some clay
Get your hands dirty at Primrose Cottage in West Cornwall, which offers five full days and six nights of luxury residential pottery making. Clay enthusiasts will learn how to hand build, press-mould and slab mould, in addition to throwing and glazing. The course is run by ceramic artist Caroline Winn who has been teaching pottery and making and exhibiting ceramics in Cornwall and London for over 20 years.
Discover your inner thespian
Arts Educational Schools London summer holiday courses incorporate acting, singing, dancing and audition practice for thespians young and old. Based in Chiswick, the courses on offer are taught by industry professionals with the aim of improving your skills and boosting your confidence.
Take the perfect shot
Guided by Colin Prior, one of the most established landscape photographers in the UK, Wilderness Scotland photography courses combine practical instruction in wild places, as well as relaxed evening seminars back at the hotel. Scotland boasts some of the UK's most dramatic natural scenery, making this a perfect location to find inspiration.
Paint me like one of your French girls
Find your inner muse on a painting holiday in the foothills of the Apennine Mountains near Bologna. The price includes seven days' accommodation, food, drink, all art supplies, personalised tuition in groups of no larger than 10 and a night out at a local trattoria. Brava!
Take a tumble
Always dreamt of running away with the circus? Now's your chance. Gravity Circus, which will move from London to Tel Aviv in Israel on 1 August, offers a range of reasonably priced weekend, one week and professional training courses which include flexibility, contortion, hoops, silks and handstands, all taught by some of the world's best performers
Join our new commenting forum
Join thought-provoking conversations, follow other Independent readers and see their replies