The Independent's journalism is supported by our readers. When you purchase through links on our site, we may earn commission.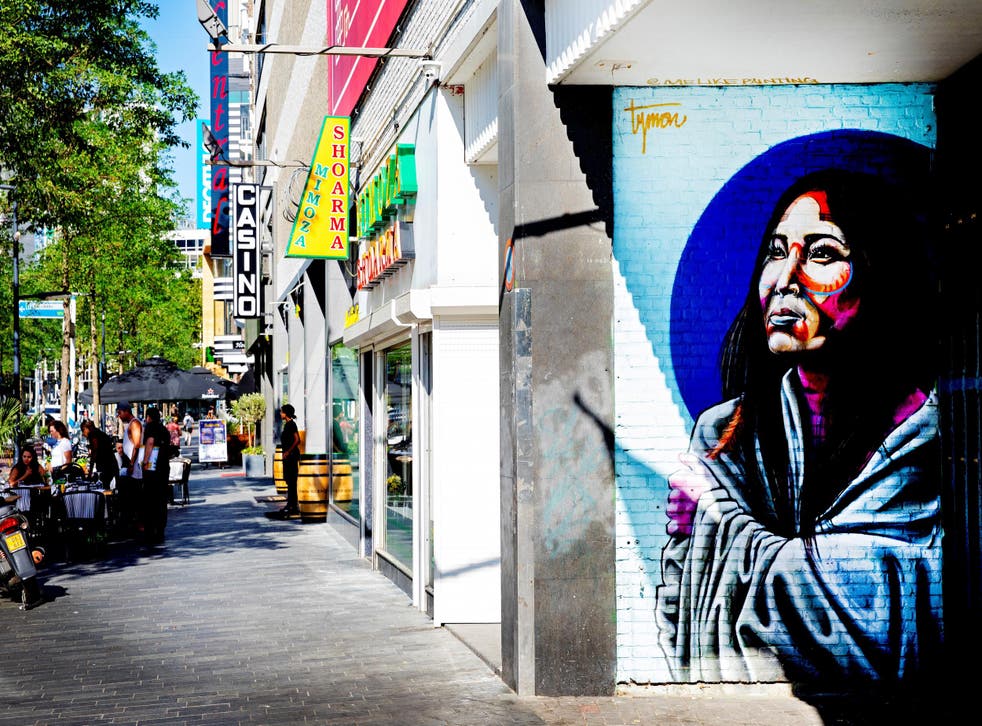 The best European cities to visit in 2019
This is the year to hit Minsk, Rotterdam and Venice
Estella Shardlow
Friday 04 January 2019 15:32 Comments
Do more with your weekends this year by booking a European city break.
These are the most happening Continental destinations for 2019.
Minsk, Belarus
The 2019 European Games is heading to the Belarusian capital from 21-30 June. That's just one more reason to make it your next city break, along with the new 30-day visa-free regime and a restored Old Town lined with hipster coffee shops and cocktail bars. The western tourists now trickling in seem surprised by how clean, safe and friendly Minsk feels (although don't expect everyone to speak English), and a room in the top-rated hostel, Trinity, costs only £25.
The modernised Dinamo Stadium will be the heart of the sporting action this summer, while the rest of the city unfolds in long avenues, neo-classical palaces and stately squares.
Flights from £145, LOT Polish Airlines
Find the best places to stay in Minsk
Rotterdam, the Netherlands
Big sister Amsterdam normally hogs the limelight, but Holland's second city deserves your attention, too. For starters, you can zip across by Eurostar from St Pancras in just four hours, ready for a molecular gastronomy feast at FG Food Labs. Heavy bombing during the Second World War has resulted in a city bursting with experimental modern architecture.
Join a cycling tour with UrbanGuides to get the lowdown on eye-catching structures like Markthal, a luminescent barrel vault covered in LED art, and Piet Blom's yellow "cube houses". As for Rotterdam's thriving street art scene, let the Rewriters app direct you to the coolest murals.
Eurostar return from £98
Find the best places to stay in Rotterdam
Sitges, Spain
With Barcelona so overloaded by tourists it actually introduced laws to discourage visitors, it's time to turn your attention a short distance down the Catalonian coast. Though far smaller than its famous neighbour, Sitges shares many alluring similarities: a sun-kissed climate, museums filled with modern art, an old town full of chic restaurants and a long seafront promenade. It's also well known for its pulsing nightlife and a welcoming gay scene. Somehow this place manages to juggle being both classy and hedonistic – don't we all wish we could pull that off?
ME Hotel Sitges Terramar, which opened in 2018, exemplifies the breezy, trendy coastal vibe with its al fresco cocktail bars and prime waterfront location (double rooms from €179 in low season).
Flights from £27, Ryanair
Find the best places to stay in Sitges
Arles, France
With its ancient amphitheatre and aqueducts, you'd be forgiven for mistaking this city for Rome at first glance. In fact, it's the cultural hub of Provence, which has Vincent Van Gogh as its most famous fan. The artist immortalised these pretty squares and shuttered buildings in over 200 paintings. The city's artistic pedigree is about to soar even higher as construction of a 10-floor, £138m arts complex, Luma Arles, designed by the architect Frank Gehry, is currently underway.
In the meantime, you can feast your eyes on photography festival Les Rencontres d'Arles through the summer, and stay in the newly opened hotel L'Arlatan, where the kaleidoscopic tiled interiors take inspiration from Van Gogh's later paintings (rooms from €99). The city also got Gucci's seal of approval, as the luxury brand displayed its 2019 cruise show at Les Alyscamp necropolis.
Flights from £30, Ryanair
Find the best places to stay in Arles
Sarajevo, Bosnia
An enthralling east-meets-west vibe is expressed in the city's medley of cathedrals, synagogues and mosques, as well as the street food scene (order the spicy sausage and pita combo, cevapcici), hookah lounges and souk-like shopping alleys.
The picturesque, cobbled Old Town oozes history – some of it harrowing, as sights like the Tunnel of Hope and Galerija 11/07/95 commemorate the devastating Bosnian civil war. You'll witness that city dwellers are far from stuck in the past, though, when you head out to join its legendary (and excellent value) nightlife.
Flights from £84, Wizz Air (via Budapest)
Find the best places to stay in Sarajevo
Rome, Italy
With its classical ruins and grand baroque churches, the Eternal City needs no introduction, but that doesn't mean an old dog can't learn new tricks. The Rooms of Rome sets a new bar in boutique accommodation, with interiors by starchitect Jean Nouvel inside a 17th century palazzo (from £75), while The Plum Guide (think a super-luxe Airbnb) lets you book a stay in the city's most stylist private pads. You can taste your way around Testaccio, the district where cucina romana (aka Roman cuisine) was born, on the latest evening walking tour from Eating Italy. And once you've had your fill of ancient temples and marble statues, check out the newly opened museum of early 20th-century art, Palazzo Merulana.
Flights from £34, Ryanair
Find the best places to stay in Rome
Who says you have to be a kid to love Disney? A supersonic year for Disneyland Paris begins with a Total Lunar Eclipse on 21 January (the only opportunity to see a blood moon in 2019) and a Star Wars extravaganza running until 17 March. Hang out with Spider-Man, Captain America et al during the Marvel Season of Super Heroes through springtime. Other big news is that Electroland, the two-day celebration of electronic music, will be returning to the theme park at the end of June (sign up on the waitlist). It seems 2019 is shaping up to be one long grande fête.
Eurostar from £76
Find the best places to stay in Disneyland Paris
Like many of its Balkan neighbours, the whole city feels ripe with creative energy, from the vibrant alternative-culture district of Chinatown to floating discos along the Sava river. Watch out Berlin, there's a rival for your nightlife crown. And Belgrade's stint as the European Youth Capital this year is sure to see even more attention given to Serbia's next generation. The city also has plenty of cultural treasures that are worth your time, from Ottoman mosques to socialist modernist monoliths to the recently re-opened National Museum. As Belgrade starts to draw in more foreign visitors, boutique hotels such as 88 Rooms and Townhouse 27 are cropping up to cater to them.
Flights from £43, Wizz Air
Find the best places to stay in Belgrade
Venice, Italy
Venice is horribly crowded, a cruise ship-choked theme park, right? Well, not if you dodge the Doge's Palace and hop on a vaporetto. You'll soon discover the lagoon actually comprises over 100 islands – some are home to vineyards or farms, others to the ghostly ruins of monasteries or asylums – where local life goes on. Or you could let an art historian lead you in the footsteps of leading Victorian critic and philosopher John Ruskin, whose book The Stones of Venice changed the way people looked at the city.
Martin Randall Travel has put together a four-night Ruskin's Venice tour (£2,410pp based on two sharing, including flights, vaporetto pass, four-star accommodation and most meals with drinks, departing by 20 November 2019) that lets you skip the scrum with a private, out-of-hours visit to St Mark's Basilica cathedral.
Flights from £26, Ryanair
Find the best places to stay in Venice
We're sneaking a staycation onto this list, as Bristol has simply so much lined up for 2019. There's Europe's first inland surfing lake, The Wave, set to launch in the autumn, and suburban conservation park Wild Place will introduce brown bears (adding to the existing population of grey wolves and lynx) this summer.
The Royal Photographic Society is moving into town, and there will doubtless be some celebrations for the anniversaries of famous local creations Wallace & Gromit (turning 30) and Concorde (50 years). As for stylish crash pads, there's a slew of hot property nearby, including Eight in Bath and the latest outpost from Artist Residence. No wonder it was named "Rising Star" at the National Geographic Traveller Awards.
Rail returns from £24, GWR/SWR
Register for free to continue reading
Registration is a free and easy way to support our truly independent journalism
By registering, you will also enjoy limited access to Premium articles, exclusive newsletters, commenting, and virtual events with our leading journalists
Already have an account? sign in
Join our new commenting forum
Join thought-provoking conversations, follow other Independent readers and see their replies