Best job in the world: Truth behind life as ambassador for Hamilton Island
A new travel-filled job opportunity billed as the 'best in the world' is going viral. The first person to win a similar title spills the beans on what a dream role is like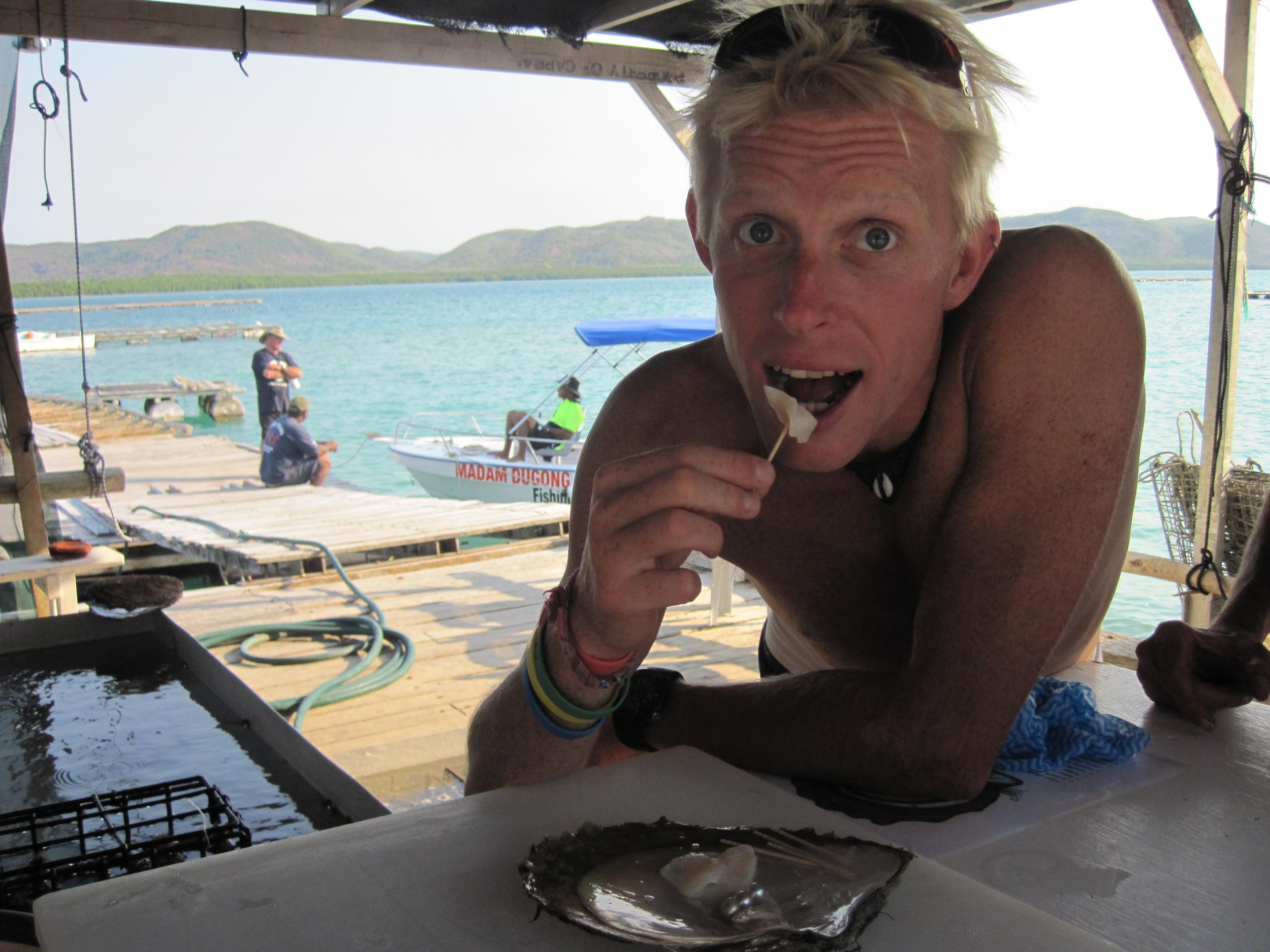 It's been billed as the "best job in the planet". Villa rentals company Thirdhome is offering one lucky applicant the chance to stay in multi-million properties for three months and get paid £24,000 to share their experiences on social media. It's the latest gig of this kind, offering aspiring travellers the chance to circumnavigate the globe or live in a 'desirable' place, while doing nothing except sharing their experiences with an adoring crowd.
But Ben Southall has news for applicants. It might be more work than you think, he says – and he should know. In 2009, he beat 34,684 candidates from over 200 countries to become the official caretaker of Australia's Hamilton Island for six months.
"It was the best job in the world but also the busiest job in the world," he recalls. "I remember there was a winner's party on Hamilton Island, but I didn't manage to get to it because I was doing back-to-back interviews."
The best job in the world?
Show all 7
The job was part of a groundbreaking publicity campaign for Queensland Tourism, and the spotlight burned brightly on Southall, both during the application process and when his position was announced. He holds the unofficial world record, he says, for conducting the largest number of interviews in 24 hours – 124 of them with TV crews from all over the world. The attention didn't stop there, either. During the six-month stint, he was interviewed by Oprah Winfrey and presented a six-part National Geographic series, which was aired in more than 135 million homes. In fact, in some ways, it was more of a PR role than a social media one. He produced just 60 blogs, 2000 photos, 47 video diaries and 1,500 tweets - paltry, some might say, considering his job spec was to be a kind of Man Friday.
"Unfortunately it doesn't take a lot of talent to become a celebrity," he told The Independent. "So there's a chance that people could apply because they want to be a celebrity and want the self-promotion. But applicants need to realise that it's a lot of work.
"The beauty of what Tourism Queensland did was that they got on the first wave of social media. Instagram didn't exist then, and Twitter and Facebook were seen as networking rather than marketing tools. It was the first time a company had embraced social media in that way.
"I remember the day after I won, I got up early to go for a run up to Passage Peak and sat there looking over the ocean. I rang my a friend in England who was telling me 'I've been in contact with Max Clifford, you could do this, and that'." I said, 'I don't want any of that, lets not bastardise this." The winner of the Thirdhome gig may not be so ethical.
During his time in the job, Ben travelled the length of the Great Barrier Reef by sailing boat, catamaran, ferry, luxury yacht, jet-boat, 4WD, Hobie cat, chopper, seaplane, jet-ski, kayak, train, motorcycle and car. "I visited 60 islands, spending about three day on each," he says. "I'd adjust my lifestyle to suit – sometimes I'd be in six-star luxury and other days I'd be in a basic tent.
"I'd always familiarise myself by going for a run around the island in the early morning. Then during the day I'd do whatever the tourism board offered – and I'd be out for dinner with a GM. Then I'd come back start writing the blog, editing videos and would go to bed around 11pm or midnight."
Two days before his contract finished, climbing down from a jetski, he got stung by an Irukanji jellyfish - almost invisble to the naked eye, though its sting can be deadly. "That probably wasn't the best endorsement for Queensland," says Southall. "I stupidly splashed some water on my face and it got me on the arm. It was pretty intense. It makes you shake and all your muscles tense up. They give you morphine and valium to calm you down."
Was he ready for it to end? "Oh yes," he says. "But it's like anything. When you've been working really hard, you need a break."
After the job stint ended, Tourism Queensland offered Southall a three-year contract as an ambassador, and he's continued the partnership ever since. His most recent title is 'Adventurer in Residence', a project to build confidence for entrepreneurs. He's also had time to run 19 marathons, and set new records for the fastest ascent of the tallest mountain in each Australian state and the fastest completion of New Zealand's Nine Great Walks. Oh, and he's also written a book and married a fellow adventurer: he and wife Sophee travelled overland from Singapore to London in 2015.
Any regrets? "I was in a relationship when I started that job, and it should have finished before, but I kind of had to play it out for the six months," he says, rather ungallantly.
As for advice for Thirdhome applicants, Southall suggests the key to making the success of a dream job is to make sure you have a strong contingency plan for afterwards. Otherwise, "it's easy to feel like you're falling off a cliff back into normality," he says. And, of course, no social media-savvy applicant wants that.
Follow Ben's adventures at bensouthall.com
Join our commenting forum
Join thought-provoking conversations, follow other Independent readers and see their replies