The world's best cities for street art, from Bristol to Berlin and beyond
The destinations that are making an artistic statement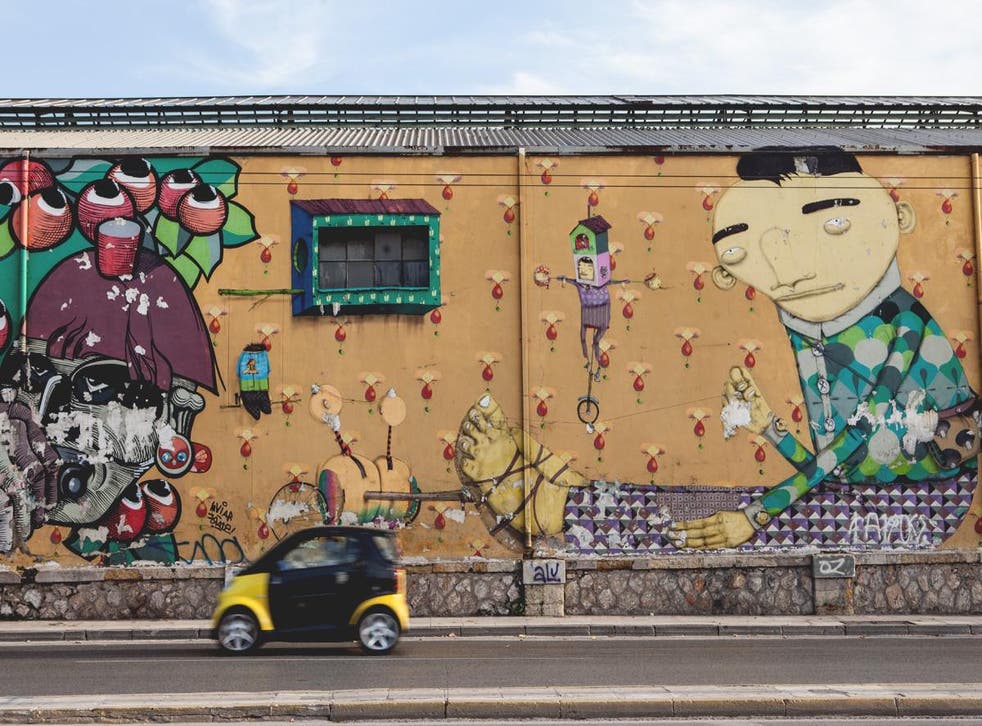 Berlin
Berlin is synonymous with street art, and for some historic examples, head to the East Side Gallery, a 1.3-km section of the Berlin Wall that's covered with 105 paintings by artists from all over the world. Originally painted in 1990, a year after the Wall came down, some have since been restored.
Athens
In the Greek capital, graffiti has taken a political tone since the start of the financial downturn and, more recently, the refugree crisis. Alternative Athens offers street art tours (€30pp) that take in everything from stencils and tags to vast murals, in the Gazi, Monastiraki, Psirri and Thiseio neighbourhoods.
Street art cities

Show all 19
Valparaíso
Street art took off in Valparaíso, Chile, in the late Sixties and early Seventies, when students painted murals as a statement that art should be available to all. Many works were removed under the Auguste Pinochet's dictatorship, but today the city is colourful once agin. Valpo Street Art Tour will take you (for free) to the Museo de Cielo Abierto (The Museum of Open Sky), a concentration of streets where every wall tells a story.
Bristol
You'll find street art festivals all around the world, and the biggest in Europe is Upfest, which takes place each summer in Bristol, home of Banksy. This year saw more than 300 artists from around the world painting walls around the Bedminster and Southville areas. Some of the works are on temporary surfaces, while others remain on venues and buildings for the whole year until the next event.
Melbourne
Australia's most artsy city is home to an impressive array of murals and graffiti; the city's tourist board has even put together a map to help you track down some colourful examples. Building owners can give permission for artists to decorate their buildings, with some of the best works concentrated around the laneways, such as Hosier Lane.
Register for free to continue reading
Registration is a free and easy way to support our truly independent journalism
By registering, you will also enjoy limited access to Premium articles, exclusive newsletters, commenting, and virtual events with our leading journalists
Already have an account? sign in
Register for free to continue reading
Registration is a free and easy way to support our truly independent journalism
By registering, you will also enjoy limited access to Premium articles, exclusive newsletters, commenting, and virtual events with our leading journalists
Already have an account? sign in
Join our new commenting forum
Join thought-provoking conversations, follow other Independent readers and see their replies