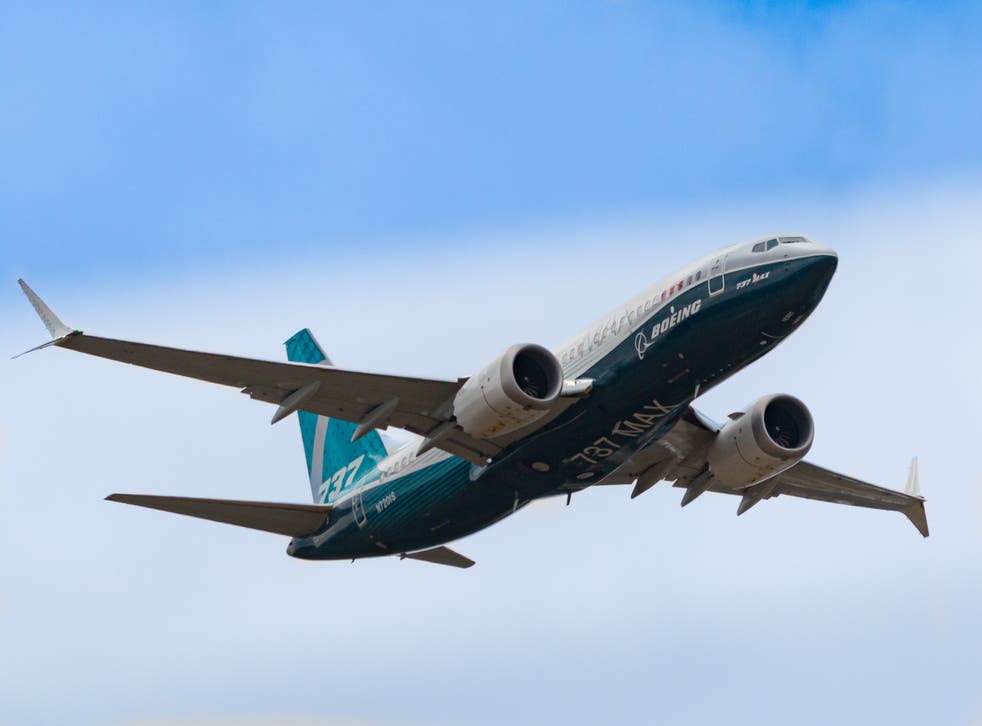 Passenger group appeals FAA decision to let Boeing 737 Max fly again
'Dozens of questions and concerns raised by independent aviation experts have gone unanswered,' says Flyers Rights
A passenger advocacy group is appealing the Federal Aviation Administration's (FAA) decision to sign off on the Boeing 737 Max's return to the skies.
The jet has been grounded worldwide since March 2019 following two fatal crashes that killed a total of 346 people.
But the FAA signed an order on 18 November allowing the 737 Max to return to commercial service, and soon after the first airworthiness certificate was issued to one of Boeing's new planes.
Passenger group Flyers Rights has now filed a notice of appeal challenging the decision with the D.C. Circuit Court of Appeals.
Paul Hudson, the group's president, said it was making the appeal because the FAA's decision to clear the model for commercial flights was "based on secret data and secret testing that is clearly legally inadequate," reports Fox News.
"Meanwhile dozens of questions and concerns raised by independent aviation experts have gone unanswered," he said.
"Pilot retraining has been roundly criticized as inadequate."
Flyers Rights claims that there has been no transparency from the FAA on its decision-making process, and that no evidence has been provided to show that the issue with the plane's Maneuvering Characteristics Augmentation System (MCAS), which caused both crashes, has been resolved.
The group is also battling the FAA in a Freedom of Information Act case regarding documents about fixes to and testing of the aircraft.
The FAA said it does not comment on pending legal challenges.
However, the transport agency previously stated that the 737 Max had been through a "comprehensive and methodical safety review process" over the last 20 months.
Since the model was grounded, Boeing has built around 450 new 737 Maxes – each of which will need an airworthiness certificate – that are currently waiting to be delivered to airlines.
The Maxes that were already in service, which have been parked up for more than a year and a half, will need to meet maintenance requirements before they're allowed to fly again.
There's another step before sign-off too: US airlines must get the FAA's approval of their 737 Max pilot training programmes.
American Airlines is scheduling the jet to enter service between Miami and New York La Guardia on 29 December, while United Airlines expects to operate its Max jets from Houston to Denver in the first quarter of 2021.
The European Union Aviation Safety Agency (Easa) has yet to certify the Max for return to service in the EU, but is expected to do so early next year.
Join our new commenting forum
Join thought-provoking conversations, follow other Independent readers and see their replies