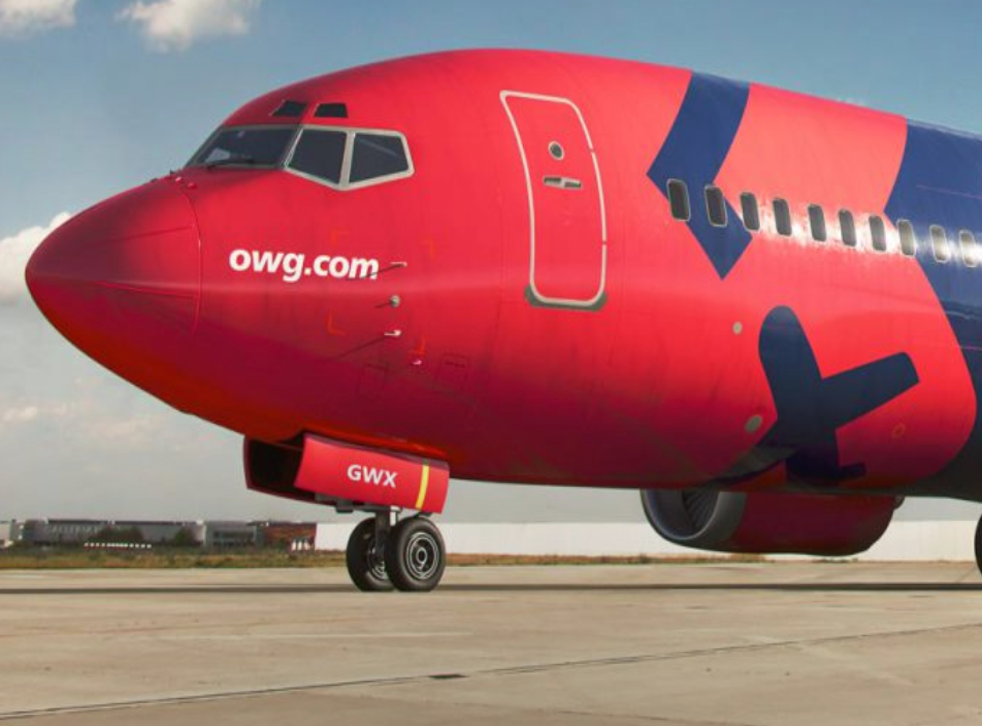 'This is not a Max': the sales pitch to passengers from new airline
Plane Talk: The Boeing 737 operated by OWG of Canada first flew in 1990
Every airline passenger loves the Boeing 787 Dreamliner, the first truly 21st-century large aircraft. But it could be a fruitless search to find anyone enamoured of the Boeing 737 Max, which re-entered service this month after being grounded for 21 months.
The plane was taken out of service worldwide in March 2019 following two fatal crashes that killed a total of 346 passengers and crew. Both tragedies were triggered by a faulty sensor activating an anti-stall system that forced the nose of the plane down despite the pilots' heroic efforts to try to save the plane.
The deadly software was installed to compensate for the extra-large, quiet and 21st-century engines attached to a plane that looks much the same as it did on the first flight in 1967.
Will the travelling public be convinced? Earlier this month I conducted a one-hour Twitter poll in which more than 1,000 self-selecting respondents said, by a majority of three to one, that they would not be happy to step on board the Boeing 737 Max.
Many airlines that plan to operate the rehabilitated aircraft are offering anxious passengers who find themselves booked on the Max options to take a later flight on a different plane. I am not sure that such an easement will engender passenger confidence.
Now, a small Canadian airline is using the fact that it doesn't fly the Max as part of its sales pitch.
"This is not a Max," says OWG when describing its fleet.
The initials stand for Off We Go. OWG is a commercial offshoot of the Canadian charter carrier Nolinor. It operates probably the oldest fleet of commercial jets in the world: Boeing 737-200 planes, kitted out for landing on the loose-surfaced runways that prevail in northern Canada. The jet I flew on was over 40 years old, and the pilots were visibly younger than their plane.
For OWG's more mainstream passenger services to the Caribbean, it has acquired a significantly newer Boeing.
The 737-400 it uses is described as "the model before the 800, this is not a Max". But even compared with the geriatric Boeing 747s just retired by Virgin Atlantic and British Airways, the plane is long in the tooth: it was born in 1990, probably earlier than many of those on board.
When well-maintained, old planes are perfectly safe. But evidently OWG is seeking to reassure passengers that they will be on a 30-year-old jet rather than a brand new Boeing on their flight to the sun.
Is the Canadian carrier right to distance its plane from a variant involved in two disasters? I predict not. My sense is that if passengers were offered a straight choice (same route, same times, same fares) between a Boeing 737 Max belonging to Ryanair and an easyJet Airbus A320, most would opt for the latter. But especially in a post-Covid world, the chances of all other things being equal are close to zero: airlines will steer clear of head-on airport-to-airport competition to avoid vicious fares wars.
If you live near Stansted in Essex and want to go to Athens, you may soon be able to choose between Ryanair on a 737 Max or an easyJet A320 from Gatwick. A few may opt for the latter, which involves a 140-mile trip by road – inadvertently ramping up their risk level because driving is so much more dangerous than flying. But I believe that by midsummer, the average passenger will not hesitate to step aboard a Max if the price is right.
And remember that Ryanair, the biggest European customer for the 737 Max, is also the safest airline in the world in terms of passengers flown without a fatality.
Register for free to continue reading
Registration is a free and easy way to support our truly independent journalism
By registering, you will also enjoy limited access to Premium articles, exclusive newsletters, commenting, and virtual events with our leading journalists
Already have an account? sign in
Register for free to continue reading
Registration is a free and easy way to support our truly independent journalism
By registering, you will also enjoy limited access to Premium articles, exclusive newsletters, commenting, and virtual events with our leading journalists
Already have an account? sign in
Join our new commenting forum
Join thought-provoking conversations, follow other Independent readers and see their replies