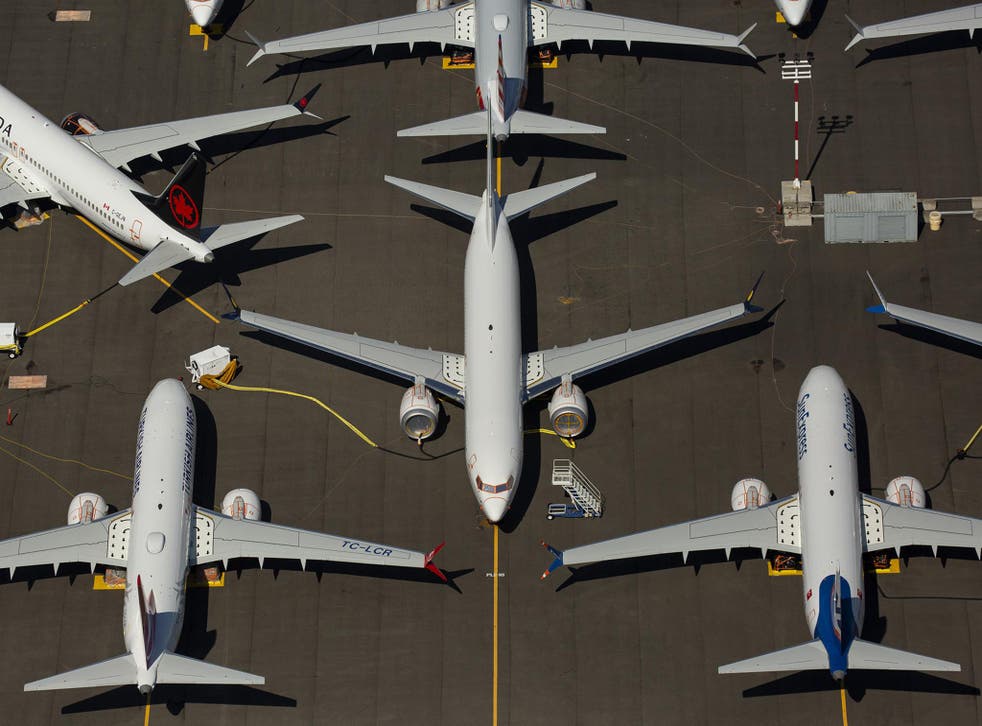 Senior Boeing pilot warned of system failing blamed for 737 MAX crashes three years ago
FAA furious that messages were not passed on by planemaker
A senior Boeing pilot told a colleague three years ago that an anti-stall system was "running rampant" in a flight simulator during tests.
The Maneuvering Characteristics Augmentation System (MCAS) was later blamed for two fatal crashes of the Boeing 737 Max, in which a total 346 people died.
The instant messages were exchanged in November 2016 between Mark Forkner, then Boeing's chief technical pilot for the 737, and another test pilot, Patrik Gustavsson.
MCAS was designed to force the nose of the aircraft down to prevent a stall. It played a part in both the Lion Air accident in October 2018 and the Ethiopian Airlines crash in March 2019.
On both flights, MCAS was activated in response to a single faulty angle-of-attack sensor, which measures the angle of the wing to the airflow. The pilots fought in vain to prevent the aircraft plunging.
World news in pictures

Show all 50
In one message, Forkner wrote: "I'm levelling off at like 4000 ft, 230 knots and the plane is trimming itself like craxy [sic]."
In another, he told Gustavsson that MCAS was "running rampant in the sim on me".
But Boeing later told the safety regulator, the Federal Aviation Administration (FAA), that the system did not constitute a significant feature and need not be included in the flight manuals. The FAA concurred.
Mr Forkner wrote: "So I basically lied to the regulators (unknowingly)." The messages between the pilots were discovered by Boeing some months ago, but have only just been passed on to the FAA.
The FAA administrator, Steve Dickson, has written to Boeing's chief executive, Dennis Muilenburg, saying: "I expect your explanation immediately regarding the content of this document and Boeing's delay in disclosing the document to its safety regulator."
In a statement, the agency said: "The FAA finds the substance of the document concerning.
"The FAA is also disappointed that Boeing did not bring this document to our attention immediately upon its discovery."
The Boeing 737 Max has been grounded since shortly after the Ethiopian Airlines crash in March 2019, while work proceeds to prevent a possible recurrence.
Join our new commenting forum
Join thought-provoking conversations, follow other Independent readers and see their replies