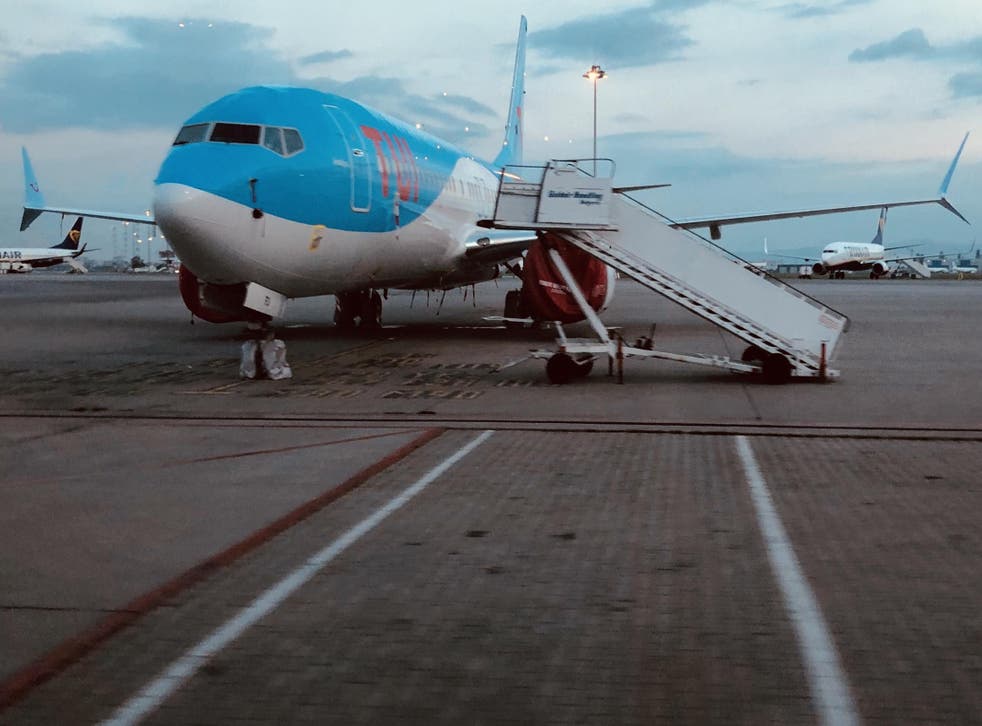 Majority of travellers would avoid flying in Boeing 737 Max after its two fatal crashes
Exclusive:  less than a quarter of respondents to online poll say they would willingly fly on the aircraft once it is given the all-clear
When the Boeing 737 Max aircraft returns to the skies, many passengers will seek to avoid it: that is the conclusion from an online survey in which 55 per cent said they would not be happy to fly on it.
Only 23 per cent of the 1,378 self-selecting respondents in the Twitter poll said they would be confident in flying on the troubled jet once it is given the all-clear.
Almost the same number – 22 per cent – indicated that they would wait to see the nature of the fix before deciding.
The plane has been grounded since March, following two fatal crashes that cost the lives of 346 passengers.
In both the Lion Air accident in Indonesia on 29 October 2018 and the Ethiopian Airlines crash near Addis Ababa on 10 March 2019, an anti-stall system known as MCAS forced the nose down despite the best efforts of the pilots to save the aircraft.
Boeing 737 MAX grounding: Ethiopia Airlines Flight 302 in pictures

Show all 9
Nearly 400 of the jets are currently grounded as Boeing awaits approval on software improvements aimed at avoiding a repeat of the tragedies.
The planemaker says: "Boeing engineers and test pilots are working closely with the Federal Aviation Administration and international regulatory authorities to develop, test and certify updates to the 737 MAX to help ensure MCAS never contributes to an accident again."
There is no clarity about when the Boeing 737 Max may fly again. But this week British Airways' parent company, IAG, signed a letter of intent for 200 of the aircraft.
BA wants to use the planes for its Gatwick operation from 2023.
Responding to the Twitter poll, Tim Blazey wrote: "Even if a fix is made, that plane is tarnished. What else has been modified on it and not informed to the flight crew?"
But John Farr Davies said: "When all the investigating is done, it will be one of the safest aircraft in the sky."
Will Staniland commented: "BA no doubt getting a deal but it will clearly be conditional on new certification and that will mean more training.
"I'd leave a suitable proving period. If the pilots are happy then so will I be."
Support free-thinking journalism and attend Independent events
When the IAG chief executive, Willie Walsh, signed the Letter of Intent to buy the planes, he said: "We have every confidence in Boeing and expect that the aircraft will make a successful return to service in the coming months having received approval from the regulators."
The biggest operators of the 737 Max in the UK are Tui Airways and Norwegian.
Ryanair has 210 Boeing 737 Max jets with a special configuration on order, but has yet to take delivery. It originally intended to start flying them in May 2019.
The Twitter poll was conducted between 4.30pm and 6.30pm on Wednesday 19 June.
Join our new commenting forum
Join thought-provoking conversations, follow other Independent readers and see their replies