Boeing 777: UK bans jets with specific engines over safety concerns
Civil Aviation Authority has ordered twin-jets fitted with PW4000s to stay away 'to restore an acceptable level of safety'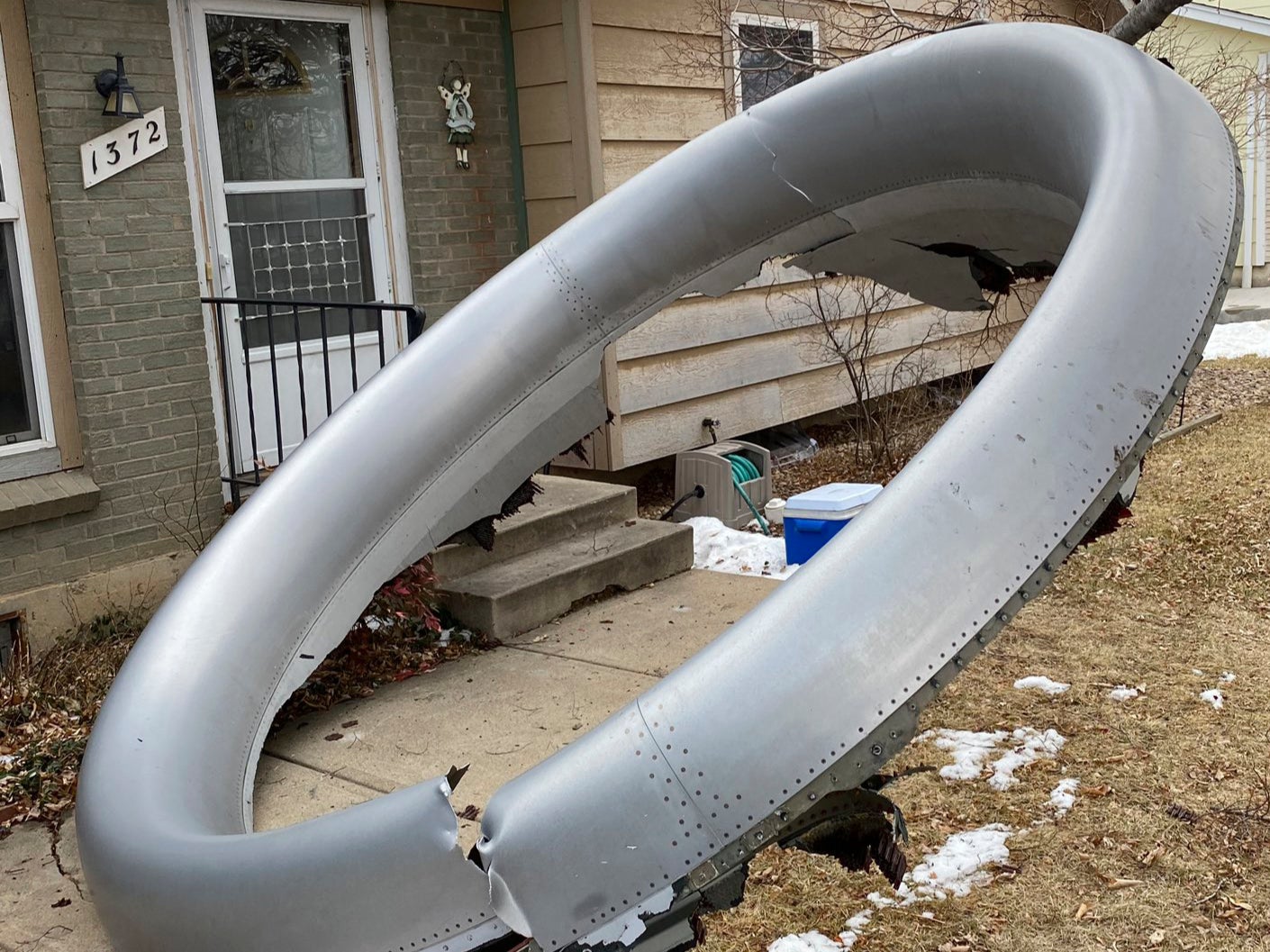 Forty-eight hours after a United Airlines Boeing 777 made an emergency landing in Denver, jets fitted with the type of engine that failed have been banned from British skies.
The Civil Aviation Authority (CAA) has ordered twin-jets fitted with PW4000s to stay away in order "to restore an acceptable level of safety".
The prohibition takes the form of a safety directive that states: "All such Boeing 777 operations in the United Kingdom, whether by UK operators or foreign operators, should cease until appropriate safeguards are in place."
Saturday's United Airlines flight 328 from Denver to Honolulu suffered an uncontained engine failure shortly after take-off, with debris from its right engine raining down on the northern suburb of Broomfield.
The pilots safely landed the aircraft. No one on the ground or on the plane was injured. 
Two months earlier, a Boeing 777 belonging to Japan Airlines made an emergency landing at Naha airport in Okinawa after parts of the left engine housing came loose. It was fitted, as with the Denver aircraft, with Pratt & Whitney PW4000 engines.
Japan banned the aircraft-engine combination early on Monday morning, followed swiftly by an announcement from United Airlines saying it would ground the affected 777s.
Boeing itself recommended that the plane should be grounded while checks are carried out on the fan blades.
The CAA directive is addressed to "All Operators and Pilots in Command of Boeing 777 Aeroplanes powered by Pratt & Whitney 4000-112 engines" and "contains mandatory action that is required to establish an acceptable level of safety".
From 2pm on Monday, Boeing 777s with the engines in question cannot be operated by UK airlines anywhere, and those belonging to foreign airlines may not use UK airspace.
It is signed by Rob Bishton,  group director for Safety & Airspace for the CAA.
Most Boeing 777s in service, including the 45 flown by British Airways, are powered by Rolls Royce or General Electric engines and are unaffected by the groundings.
Join our commenting forum
Join thought-provoking conversations, follow other Independent readers and see their replies