Trivago, Expedia and other hotel booking websites agree to clean up their act
Extras can increase the quoted price of a room by 73 per cent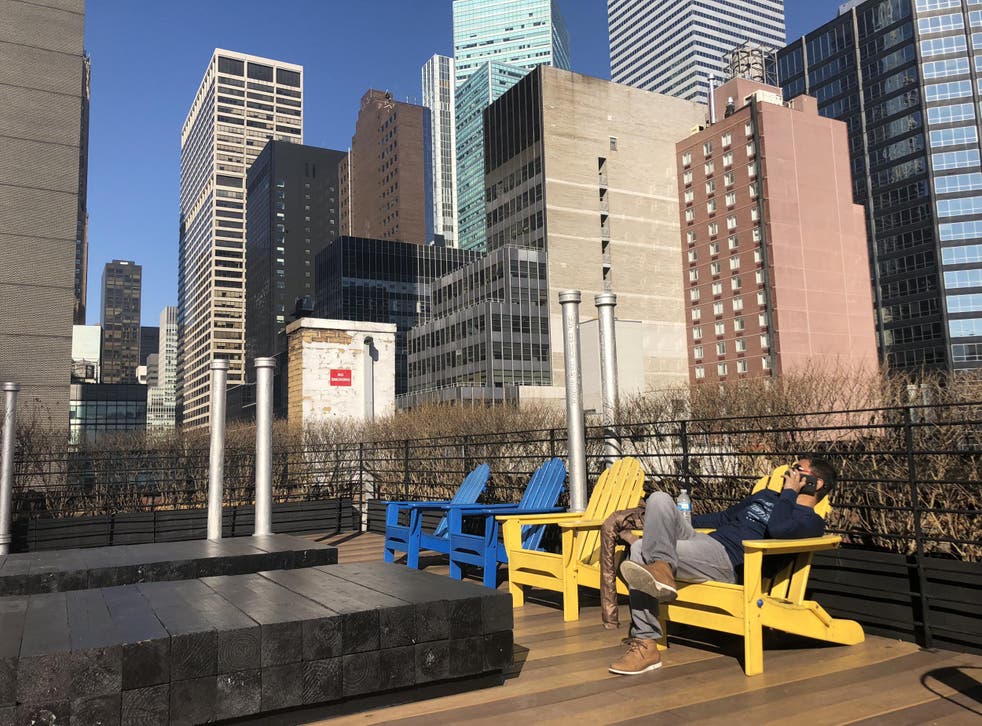 Six giant hotel booking sites have been given until September to clean up the way that they operate.
The Competition and Markets Authority (CMA) has taken action against Agoda, Booking.com, eBookers, Expedia, Hotels.com and Trivago over pressure selling, misleading discount claims and hidden charges.
The six have signed undertakings to stop giving false impressions of a room's popularity, and to provide the full cost of a room upfront.
The firms must stop making misleading discount claims by, for example, comparing the price of a luxury suite with a standard room, or citing rates for discount nights.
All compulsory charges such as taxes, booking and resort fees must be shown in the headline price.
Best new hotels for February

Show all 7
On a test booking made by The Independent for a cheap hotel in New York, Agoda quoted $55 – but that figure did not include taxes and a resort fee which added over $40 to the total, increasing the cost by 73 per cent.
Agoda and its rivals have agreed "to ensure that consumers are not misled about the amount they will have to pay, and that wherever a price is displayed the total price is displayed".
Firms will also disclose if they are being paid extra to rank hotels higher in their listings.
Commission paid by hotels to the online sites is usually at least 15 per cent, but hotels can pay extra for more "visibility" — in other words given a higher profile in the results.
One in three travel agents in peril, says BBC report
The CMA has been investigating the sector for 14 months. It took action after finding that the firms' practices "could mislead people, stop them finding the best deal and potentially break consumer protection law".
It says that the companies will make it clearer how hotels are ranked after a customer has entered their search requirements – telling people when search results have been affected by the amount of commission a hotel pays the site.
They must not give a false impression of the availability or popularity of a hotel or rush customers into making a booking decision based on incomplete information.
So if they highlight that other people are looking at the same hotel, they must make it clear that the searches may be for different dates.
A common practice is to insert "sold-out" hotels within search results in a bid to persuade buyers to commit more quickly. "Sites have now committed not to do this," says the CMA.
The authority's chairman, Andrew Tyrie, called such practices "wholly unacceptable," and said other online sites would now be targeted: "The CMA will now do whatever it can to ensure that the rest of the sector meets the same standards."
The relevant legislation is the Consumer Protection from Unfair Trading Regulations 2008, which prohibit misleading omissions and aggressive commercial practices. But the CMA says: "The provision of undertakings is not an admission of a breach of the law."
Register for free to continue reading
Registration is a free and easy way to support our truly independent journalism
By registering, you will also enjoy limited access to Premium articles, exclusive newsletters, commenting, and virtual events with our leading journalists
Already have an account? sign in
Register for free to continue reading
Registration is a free and easy way to support our truly independent journalism
By registering, you will also enjoy limited access to Premium articles, exclusive newsletters, commenting, and virtual events with our leading journalists
Already have an account? sign in
Join our new commenting forum
Join thought-provoking conversations, follow other Independent readers and see their replies