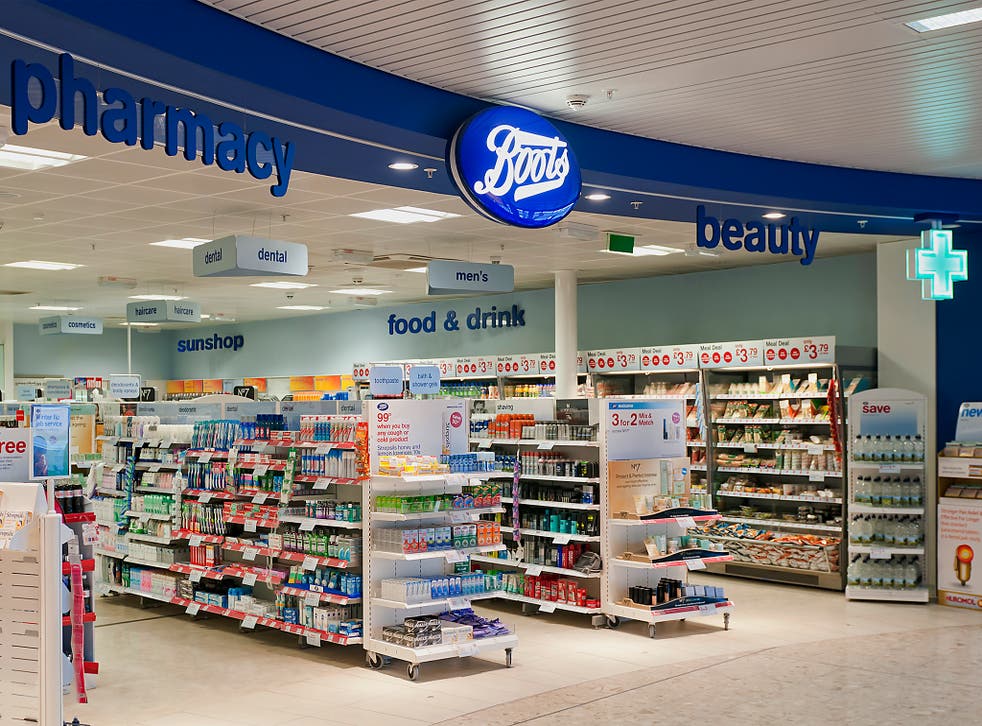 Boots airport stores to stop charging VAT on items after being caught in tax rip-off
Exclusive: Britain's biggest chemist chain bows to pressure to pass on tax savings to customers following The Independent campaign
Benjamin Kentish
,
Simon Calder
Tuesday 14 March 2017 14:27 Comments
Boots has begun refunding VAT to passengers at its stores in Britain's airports, following a year-long review into the controversial practice.
The company's 29 "airside" stores across the UK are now asking customers to show their boarding passes and will use the information to give the VAT back to eligible travellers – those flying to destinations outside the EU – on items costing £5 or more.
On taxable items costing less than £5, however, the VAT will be charged to customers but retained by Boots.
After The Independent revealed in 2015 how some of Britain's biggest chains are pocketing tax rather than reducing prices for customers, Boots stopped asking passengers for boarding passes and treated every traveller as liable for VAT.
But after a year-long review the pharmacy chain has now decided to pass on some VAT savings to customers.
​Asif Aziz, Stores Director, London & Airports for Boots UK said: "Over the past year we've been carrying out a comprehensive review of VAT relief concession at these stores to find the right solution to meet customers' needs, while keeping our prices the same great value as in our high street stores.
"Today we will introduce a new scheme in which customers travelling outside the EU will not pay VAT on VATable items which are priced at or above £5."
Airport shops are required by law to charge VAT on purchases made by travellers flying to a destination within the European Union, but passengers heading elsewhere are exempt from the tax.
However, an Independent investigation revealed that a number of companies, including Boots, were charging passengers the full price and keeping the VAT element as profit, rather than passing the reduction on to customers.
The great airport scam

Show all 15
The practice depends on passengers presenting their boarding passes at checkouts – something many believe to be a legal requirement but which is, in fact, designed to help the companies avoid paying the VAT they are charging buyers.
With VAT charged at 20 per cent, the change in Boots' policy will mean significant savings for consumers. A £6 bottle of sun cream, for example, would be reduced to £5.
While customers travelling within the EU will, for now, see no change, the re-introduction of customs barriers that may result from Brexit means the changes announced by Boots could become much more valuable to customers.
Some stores, including Harrods, already pass on VAT savings to customers but the majority do not. Last year WH Smith bowed to pressure from The Independent''s campaign and announced it would pass on VAT savings to passengers on purchases totalling £6 or more.
The Boots announcement is expected to put pressure on other airport retailers to follow suit.
Register for free to continue reading
Registration is a free and easy way to support our truly independent journalism
By registering, you will also enjoy limited access to Premium articles, exclusive newsletters, commenting, and virtual events with our leading journalists
Already have an account? sign in
Join our new commenting forum
Join thought-provoking conversations, follow other Independent readers and see their replies