BrewDog to open DogHouse hotel in Aberdeenshire where rooms will have own beer taps
Rooms will also feature a built-in shower beer fridge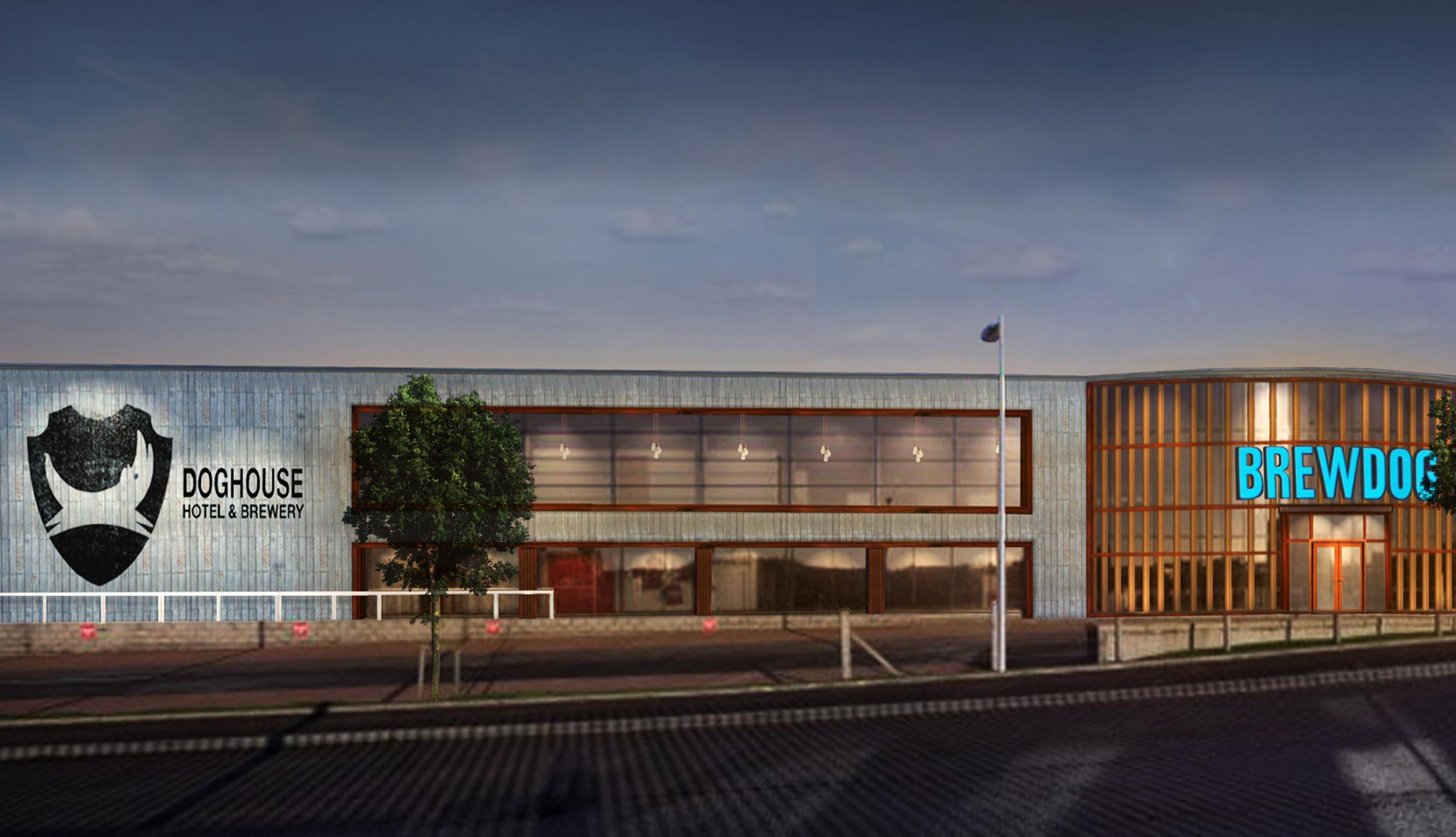 Scottish beer manufacturer BrewDog is set to open its first hotel in Aberdeenshire in early 2019.
The 26-room DogHouse hotel will have in-room beer taps, a built-in shower beer fridge for those thirsty while showering, and will overlook the company's headquarters.
BrewDog has also announced plans to build a similar hotel in Columbus, Ohio, and recently expanded its brewing operations with the opening of sour beer brewing facility, The Overworks, which opened in January.
The prospective site in the mid-west state is described as the "world's first crowdfunded craft beer hotel attached to a brand new BrewDog sour beer facility".
It's a boost for the company, which saw sales rise by 93 per cent in 2017.
The DogHouse will largely be funded by the brewery's Equity for Punks crowdfunding campaign; despite not achieving its £25 million goal, the campaign netted the company £19 million in funds for the project.
Investors will be rewarded with priority booking at the Aberdeenshire property.
In a statement provided to The Independent, BrewDog cofounder James Watt said: "The DogHouse is our gift to passionate craft beer fans making the pilgrimage to our brewery in Aberdeenshire. The idea of opening a beer hotel has always been high on our agenda, and now we are finally able to realise that dream, right here at our HQ.
"This will be the ultimate destination for craft beer fans seeking hops with their holidays. This is a beer Nirvana."
BrewDog is not the first purveyor of barley-based drinks to hop into the hotel world. Wetherspoon opened its first hotel in 1998 and now has numerous properties around the country.
Wetherspoon spokesman Eddie Gershon told The Independent: "Wetherspoon thrives on competition, so we have no problem whatsoever with BrewDog looking to open a hotel.
"We have more than 50 hotels across the UK and are looking to open many more in the months and years to come.
"Our customers like the fact that our hotels are within our pubs, so they can have a drink or meal in the same location, and that includes some of the excellent BrewDog beers."
According to data from the British Beer and Pub Association, 50 per cent of all holiday visits to Britain include a trip to the pub, with tourists tending to spend more than domestic customers.
A survey carried out by The Independent Family Brewers of Britain (2015) showed that 56 per cent of member breweries now offer a visitor centre, citing the importance of tourism for growth.
Join our commenting forum
Join thought-provoking conversations, follow other Independent readers and see their replies