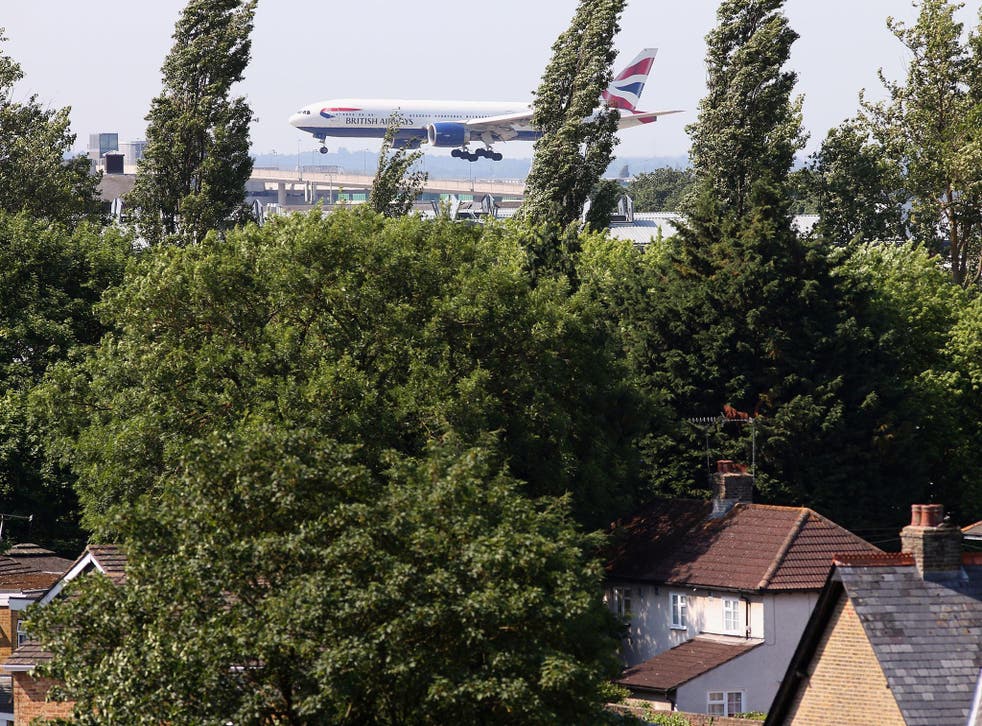 Brexit travel question of the day: Simon Calder on London's proposed airport expansion
The UK is in the departure lounge – destination unknown. So all this week Simon Calder is answering your questions about the impact of the EU referendum result on travel
Q I live under the flight path for Heathrow and would be affected by aircraft noise if a third runway is built. Presumably the whole basis of the Davies Commission is now fatally flawed, and as we won't be an EU hub we probably won't need to expand Heathrow?
Name withheld
A Sir Howard Davies' Airports Commission reported a year ago, and concluded that a third runway at Heathrow was urgently needed. The final report also shortlisted two other "credible options for expansion" in south-east England: a second runway at Gatwick, and an extended northern runway at Heathrow – the so-called "Heathrow Hub".
The unspoken assumption in the forecasts used was that the UK would remain a member of the European Union, with all the benefits that brings in terms of aviation – notably the freedom to fly between any two points in the EU, and access to the United States.
Now that we are to leave the EU, it is perfectly reasonable to question the validity of those forecasts. If, as some suggest, big business moves out of London and the economy is badly hit, Heathrow (and London City) could see a drop in demand by passengers. "Leavers" would say though, that any downturn would be temporary and that in fact trade and air transport will intensify once we are free of the shackles of Europe.
Whichever side turns out to be right, it is still difficult to argue that London does not need extra capacity. The capital has the busiest single-runway airport (Gatwick) and two-runway airport (Heathrow) in the world, by some distance. While Gatwick has some room to grow, any slot that becomes available at Heathrow is hungrily snapped up.
Furthermore, if the UK is going into recession, a privately-financed project creating jobs and bring in billions of pounds in investment may be all the more prized. So expect an announcement within about a month of the new Prime Minister taking over.
Every day, our travel correspondent Simon Calder tackles a reader's question. Just email yours to s@hols.tv or tweet @simoncalder
Join our new commenting forum
Join thought-provoking conversations, follow other Independent readers and see their replies